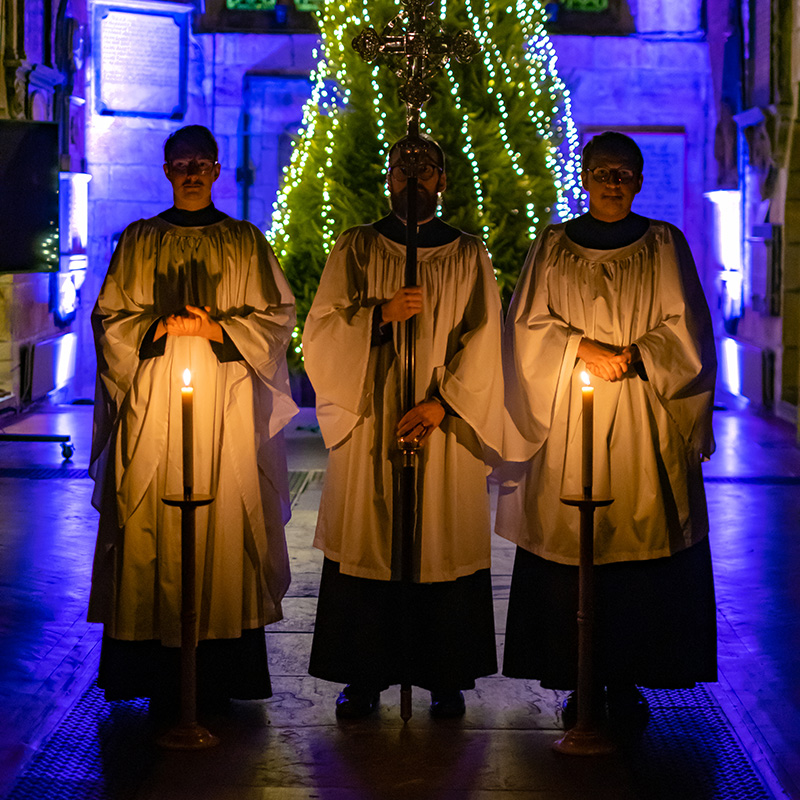 Advent Procession
635
635 people viewed this event.
We begin the holy season of Advent with an atmospheric and breath-taking candlelit service, as we await the birth of Jesus Christ, the Light of the World.
The cathedral choir will process around the building, singing both centuries-old and contemporary music, as we start our journey towards Christmas. They will move from the West End, through the Cathedral and to the Lady Chapel.
This is a very popular event, and entry is free, but there will be the chance to make a 'Pay as you feel' donation as you leave. There will also be refreshments available following the event.You can view or download the service booklet from our website nearer the time.