Mission Giving
The Cathedral community is committed to working with Mission partners, both within our local area of Bradford as well as nationally and internationally.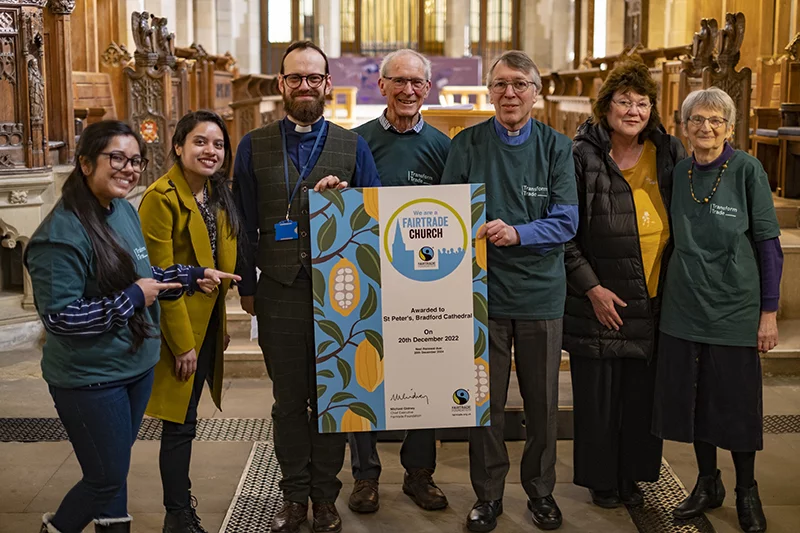 Eco Cathedral
Bradford Cathedral holds Eco Congregation status – the first cathedral in the north of England to receive this prestigious award.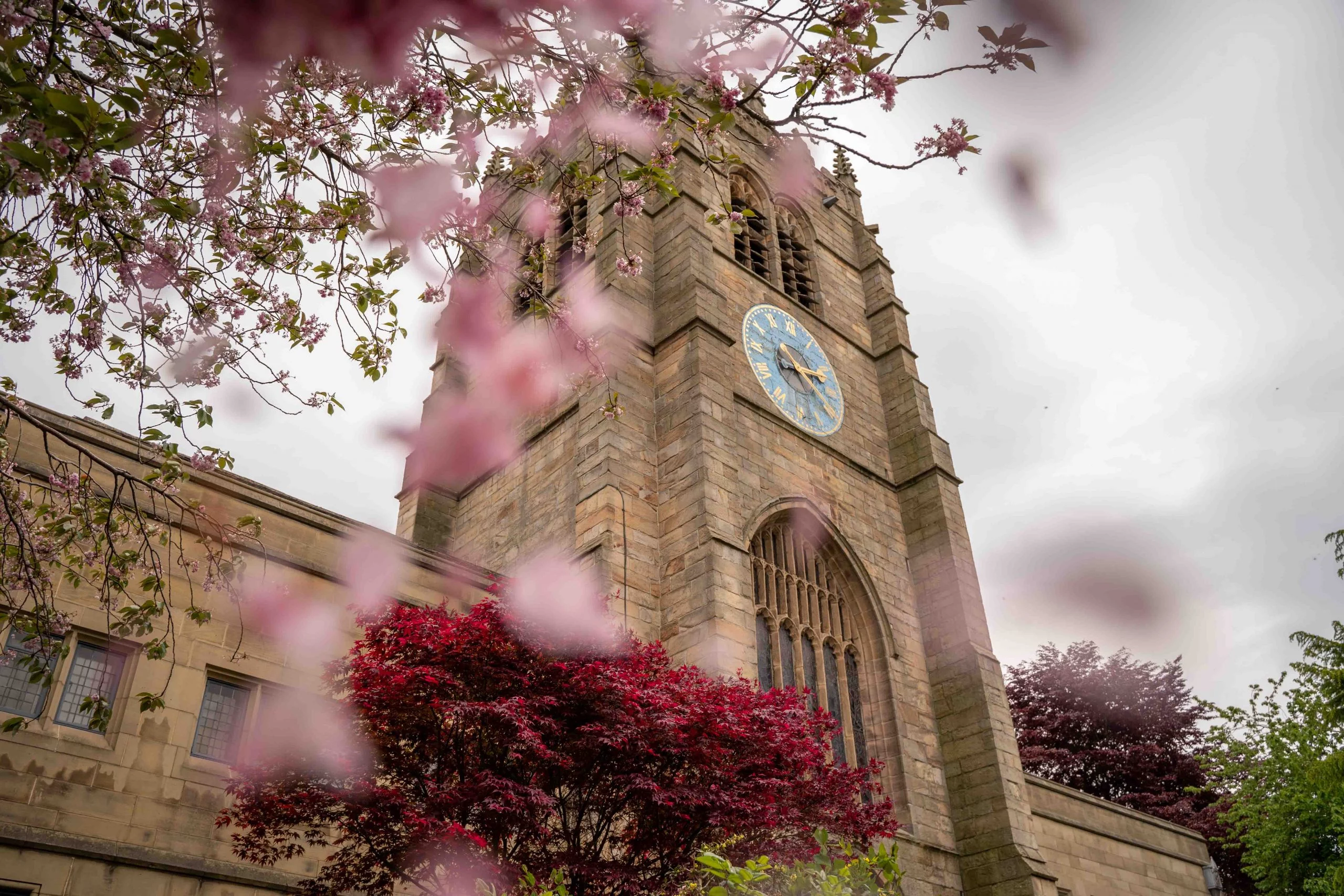 Archive Records
If you're looking for records of weddings and baptisms, you can find out more here.
What Is A Cathedral?
Find out about what makes a Cathedral and the Diocese of Leeds.
Our Purpose
Serving Christ and transforming lives through welcome, worship and encounter.
Our Values
Hospitality, Wholeness, Faithfulness.
Our Strategic Priorities
To encounter God through worship, preaching, music, our story and the arts

To nurture faith and gifts through evangelism and discipleship for all ages, abilities and stages of life.

To grow a healthy organization through good governance, safeguarding, staff, congregation and volunteer care.

To resource the Church through working with the Bishop, the Diocese and our sister cathedrals.

To enrich city life through music and the arts, special services, civic engagement, events, other faith partnerships and reconciliation.

To achieve financial sustainability through good stewardship, income growth and fundraising.

To conserve and develop our heritage through marketing, visitor engagement and education, partnership and fulfilling our ambition of being an eco-cathedral.

To respond to human need through loving service.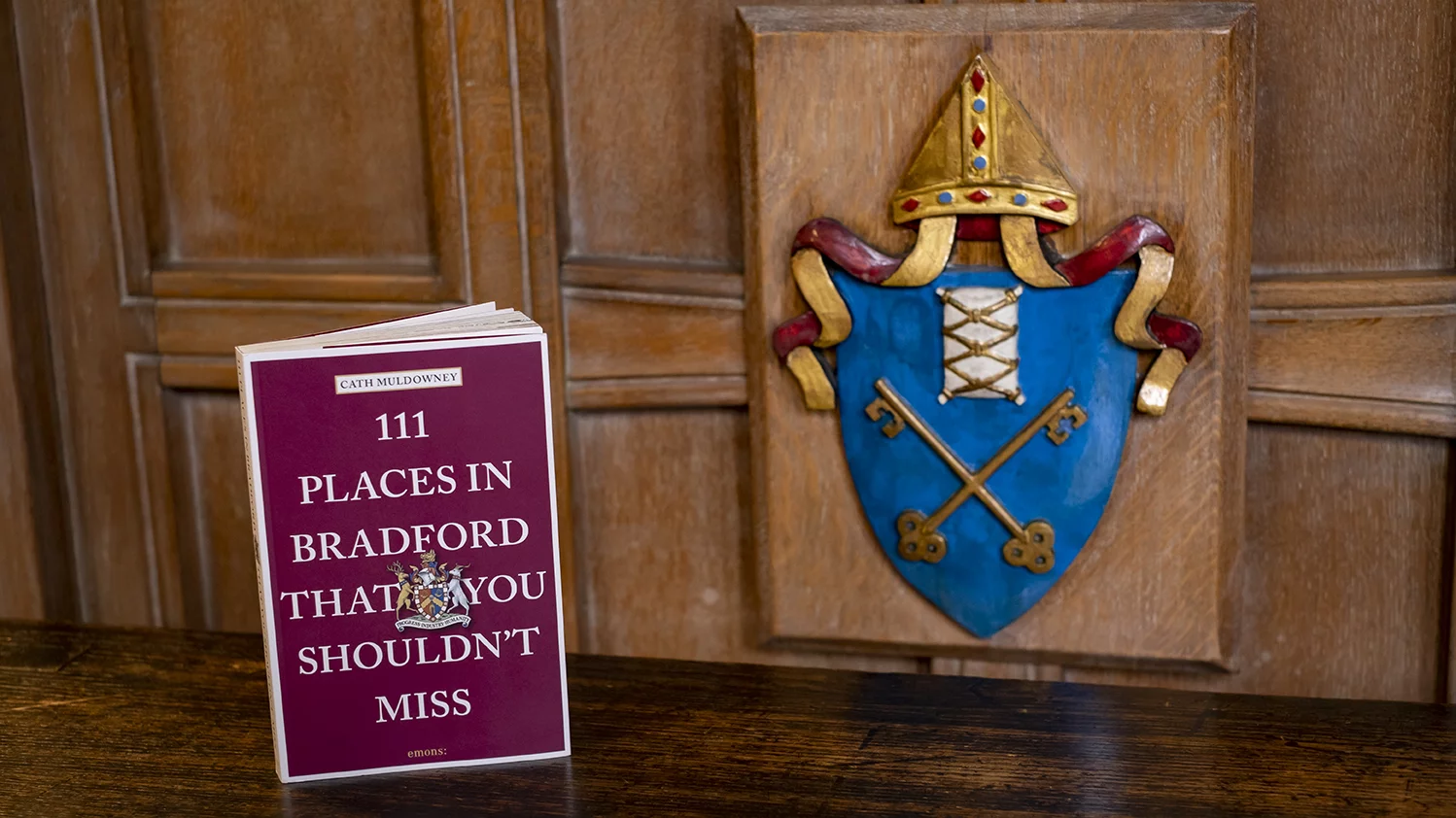 In print
Every Day Bradford (Martin Greenwood) (2021)
111 Places in Bradford That You Shouldn't Miss (Cath Muldowney) (2022)
Cathedral Treasures of England and Wales (2022)
Discover more about our appearances in the press this month, or visit our archive to see historical articles.
Here are our current press releases