College of Canons
The College of Canons is composed of  Honorary, Lay and Ecumenical Canons appointed by the Bishop as well as a Canon Theologian and Residentiary Canons, and it supports the life of the Cathedral in many different ways. Canons are ambassadors for the Cathedral they serve.
This page will be updated shortly with more details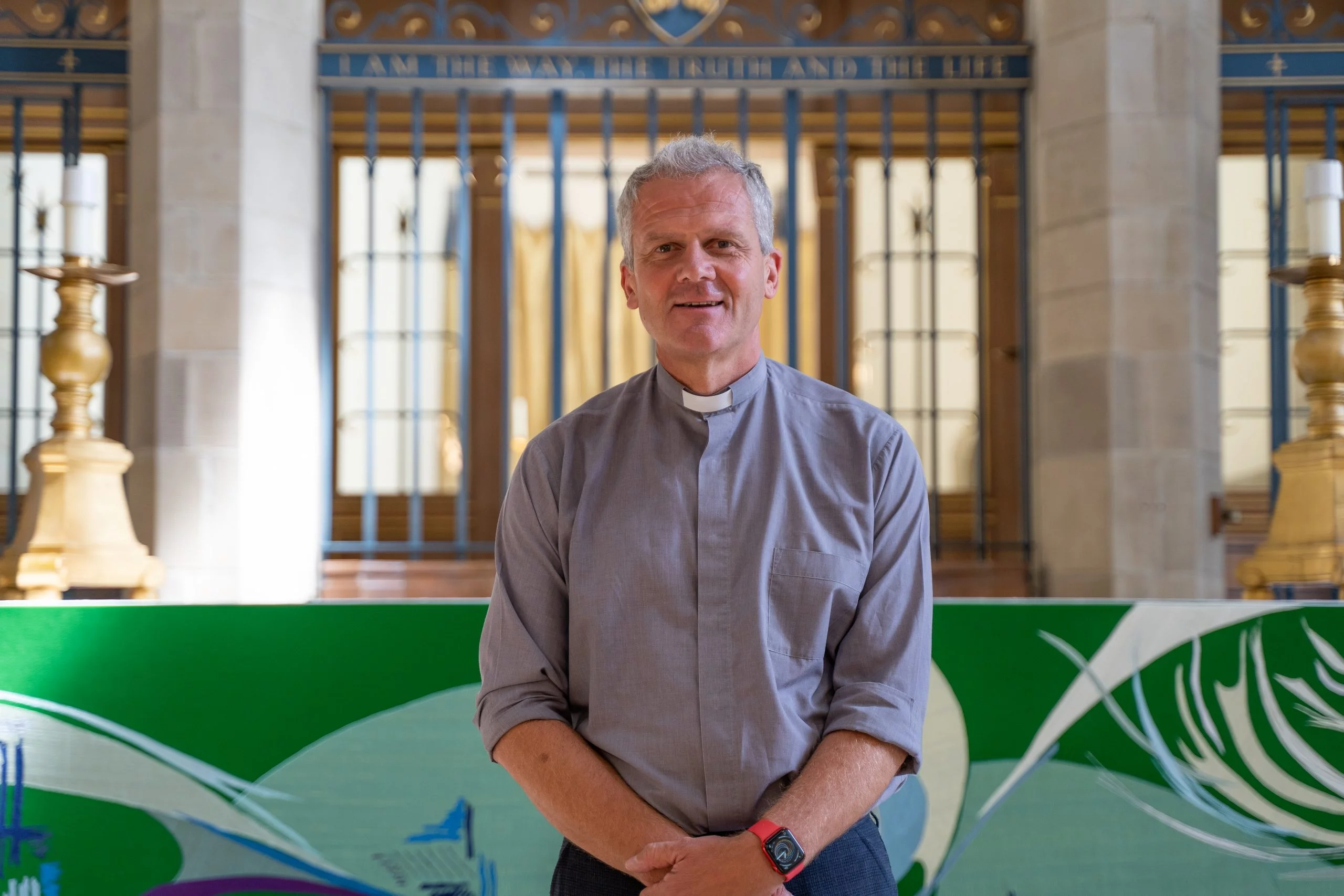 President – The Very Revd Andy Bowerman
Andy has been married to Ali for more than 30 years, has 4 children and 1 grandson – he considers these his greatest achievements, along with the 20 foster children who have passed through the family. He holds post-graduate qualifications in social work, elite sports chaplaincy and intercultural coaching. During the mid 90's he and Ali lived in Pakistan supporting refugees and those vulnerable to HIV/AIDS while quietly supporting house churches. On return he became a Director with a national disability charity before training to for the priesthood, being ordained in Bradford Cathedral in 2002.
Since then he has started a church in a café/restaurant where he was also the chef, explored creative ways of helping people engage with struggles in life, opened a young peoples community hub & ice cream parlour and led churches in Yorkshire, Dorset and Somerset. He spent 4 years working for the Anglican Communion leading the focus on poverty and justice issues. He was Chaplain at Bradford City FC for 5 seasons following this with 11 seasons at Southampton FC. From 2018 he was based in Dubai working with the Mission to Seafarers. Serving across the Middle East and South Asia, focusing on developing a culturally agile mission centred team on 3 continents. Andy & Ali love to see people of all backgrounds flourish.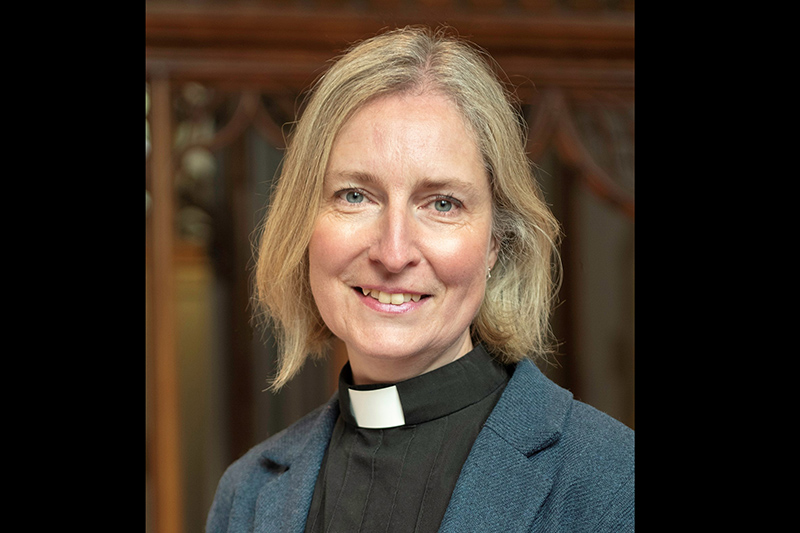 Supernumerary – The Rt Revd Anna Eltringham (Bishop of Ripon)
Bishop Anna, latterly Team Rector of the Oxted Team in Surrey, grew up in the West Country and studied Business and Anthropology at Durham University, sparking an interest in the North.
Before entering ministry, Anna worked in strategic marketing.  At Croydon Council she launched a programme helping local businesses cut their environmental impact alongside developing a community-run fair-trade shop.  Discerning God's call to ordained ministry, she was ordained in the Diocese of Southwark in 2008.   A training placement, at the World Council of Churches in Geneva, means that ecumenism is a particular interest.  Whilst at Southwark she was also Dean of Women's Ministry.  Anna also served as an Honorary Chaplain to the Monarch since 2020.
Anna is married with two school-aged daughters.  They often enjoy family trips out in their campervan.  She likes creative writing, walks in the country, trying to up-cycle furniture and chatting over a glass of something chilled.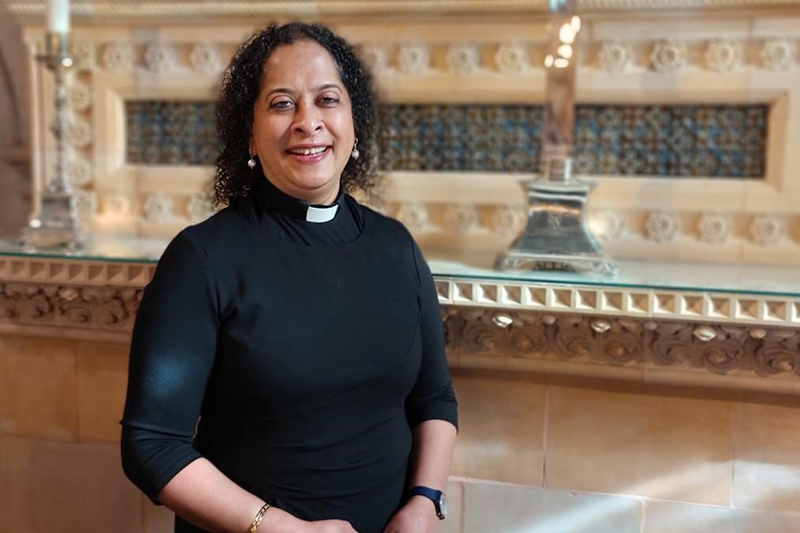 The Rt Revd Smitha Prasadam
(Bishop of Huddersfield)
Smitha's appointment as Bishop of Huddersfield has meant a welcome return to Yorkshire, having previously studied English Literature and Linguistics at the College of Ripon and York St John, (University of Leeds). 
"It's so good to be serving the people of God's own county," said Smitha, who has come to us from Copenhagen, where she served the Anglican Church in Denmark since 2018.
 "This is where I came as a student and began my journey so it holds a special place in my heart. I'm excited to be working together with colleagues in parishes and communities throughout Kirklees and Calderdale to encourage people in confident discipleship, and joining with cultural, educational, commercial and inter-faith partners to support this wonderful place and its people in common cause."
Born into the Church of South India, Smitha and her family then moved to the Anglican Church in Wales. Both her parents were pioneer mission partners with the Church Missionary Society, and her mother was the first Indian woman ordained in the UK. 
Smitha and her family have lived in different places across the UK: "Home is anywhere and everywhere and hospitality both at the Lord's table and the kitchen table makes me happy!" 
As Bishop's Adviser, Smitha initiated the Racial Justice Working Group in the Diocese of Europe.  As a member of the Archbishop's Transformations Steering Group she championed women's vocational pathways for flourishing.
Smitha is passionate about liturgy which breathes life into ancient texts so that they can be heard with new meaning and relevance.
She is known for mission and partnership with children and young people in schools.
She has served as Bishop's Racial Justice Adviser, Vocations Adviser and Chair of the House of Clergy in the Diocese in Europe, and as a member of the General Synod, the Liturgical Commission, St John's College Council Durham, FGPSC and is Chair of Anglican Minority Ethnic Network (AMEN).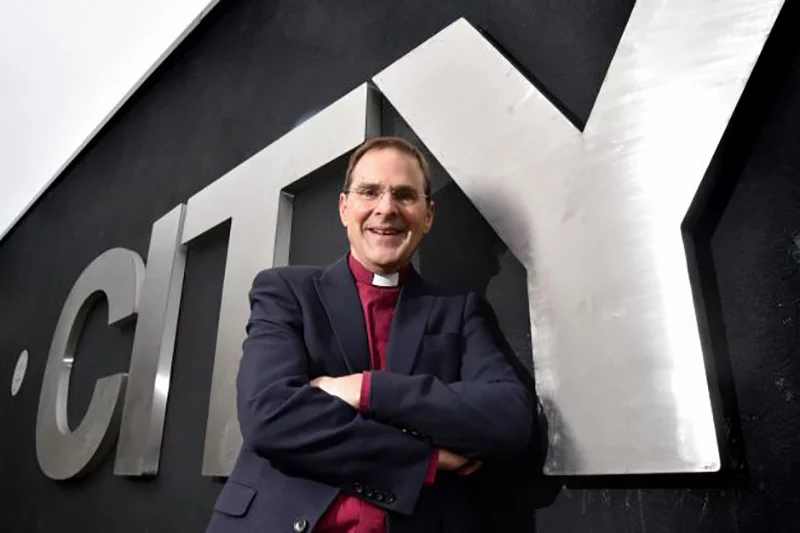 The Rt Revd Toby Howarth
(Bradford Episcopal Area)
Toby Howarth was born in Kenya, grew up in London and studied Philosophy at Yale University. He worked as a research assistant before becoming a postman in the East End of London.
After ordination training in Oxford, Birmingham and Uganda, combining Christian theology with Islamic Studies, he moved to India with his family where he did research in Islamic preaching for a PhD from the Free University of Amsterdam.
Returning to Europe, Toby worked in Rotterdam and taught in Birmingham before becoming vicar in a majority Muslim parish there while serving as the bishop's adviser for interfaith relations. In 2011 he became Interreligious Affairs Secretary to the Archbishop of Canterbury. He was consecrated Bishop of Bradford in York Minster in 2014.
His wife Henriette, is also ordained and they have 3 adult daughters.  Toby enjoys walking, running and bird-watching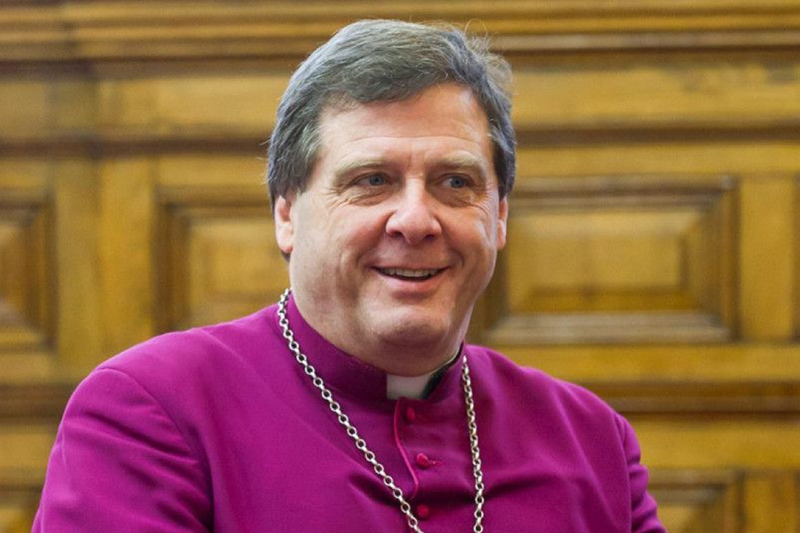 The Rt Revd Tony Robinson
(Wakefield Episcopal Area)
Tony Robinson moved to West Yorkshire in 1997 to be Archdeacon of Pontefract. He was consecrated Bishop of Pontefract in 2002. In his curacy in Tottenham he experienced the diversity of contemporary urban Britain, and some of the tensions that can be generated in in places that feel abandoned and neglected.
The other parishes and Dioceses that Tony has served in during his ministry have also been urban, multi-ethnic and multi-faith; as well as sustaining the Church community, there has always been the challenge of engaging with all the different communities in an area to develop understanding and work towards a more cohesive common life.
In West Yorkshire, Tony's work has been continued his commitment to interfaith issues and community cohesion, to develop knowledge, understanding and his determination to create opportunities for the different faith communities to work together in the area.
Sharing food has been a key element in bringing together people from different cultures, and Tony has enjoyed the variety of cuisines that he has sampled. He also enjoys cooking, music and the theatre. Through work he has also learned to enjoy travel, visiting Pakistan, India and
Tanzania in recent years.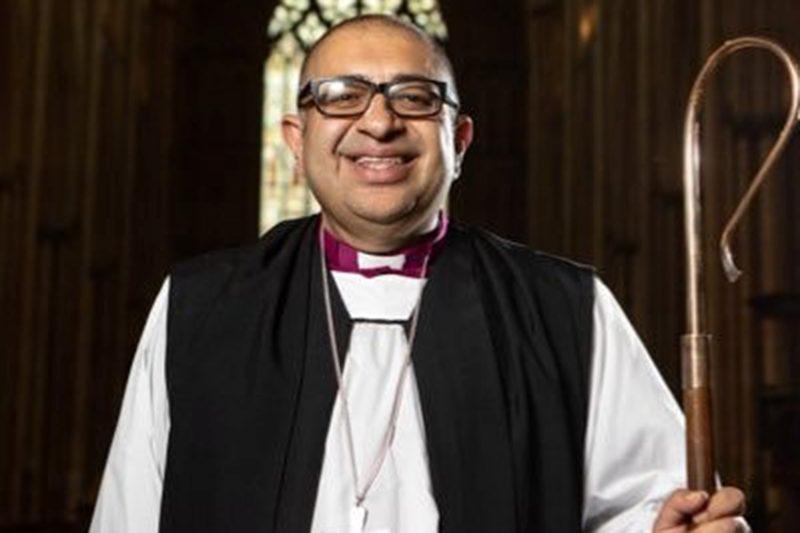 The Rt Revd Arun Arora
(Bishop of Kirkstall)
The Bishop of Kirkstall, Arun Arora, was consecrated on Friday, July 15 2022 at York Minster. 
Having originally trained and practised as an employment lawyer, Bishop Arun worked as Director of Communications for the Diocese of Birmingham and as press officer to Bishop Mark Santer. 
Born and raised in Birmingham, he trained at Cranmer Hall, Durham and served his curacy while also acting as Director of Communications to former Archbishop of York Lord John Sentamu. After leading a Church in Wolverhampton, he served as National Director of Communications for the Church of England. 
Bishop Arun's appointment is a return to Yorkshire, where he served his curacy at St Mark's Church in Harrogate.
"It is a joy and a privilege to be called to be Bishop of Kirkstall and to join the work that God is doing in Leeds. It is a particular delight to be returning to the Diocese where I was ordained and served my curacy, where my wife and I first lived and where our daughter was born," said Bishop Arun.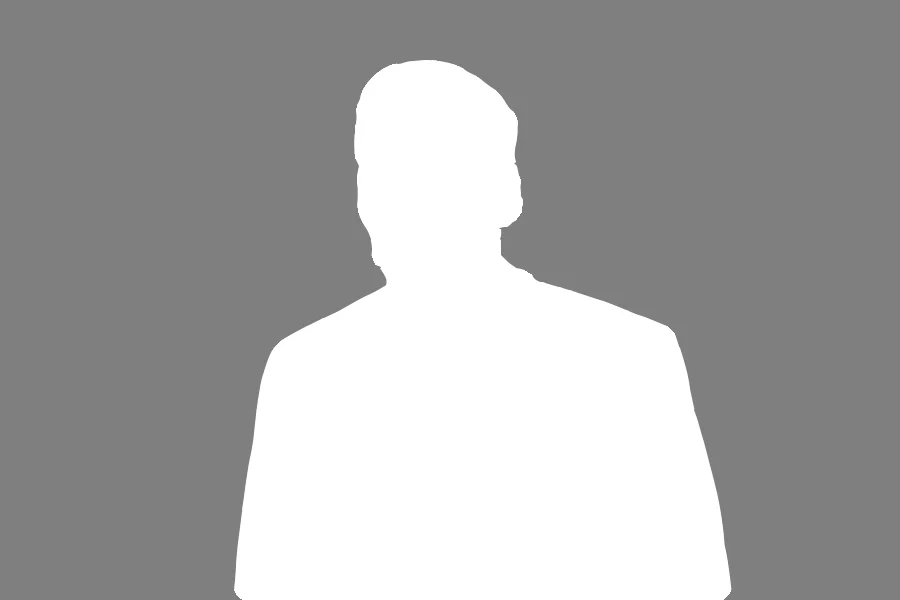 The Ven Paul Ayers
(Archdeacon of Leeds)
The Venerable Paul Ayres has strong Bradford connections. Born and brought up in Little Horton, he attended Bradford Grammar School before university in Oxford and training for ministry in Bristol. He served as curate of Clayton and Keighley, was Vicar of Wrose and then of Pudsey, before being made Archdeacon of Leeds in February 2017. His first memory of the Cathedral is attending the annual school Founder's Day Service, complete with rousing rendition of Stanford's Te Deum by all the assembled boys. He is delighted that he now knows and serves the One to whom that great hymn of praise is addressed.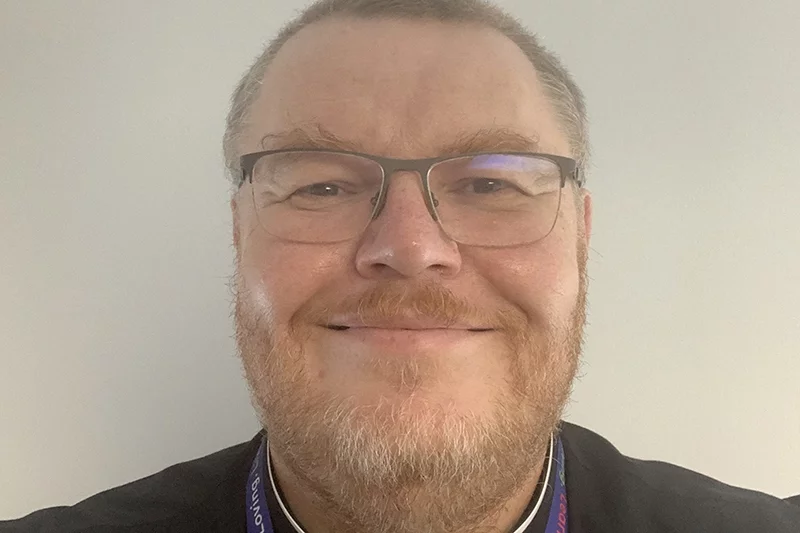 The Ven Bill Braviner
(Archdeacon of Halifax)
Bill is Archdeacon of Halifax. Previously he has been a parish priest in various places from Tyneside to Truro, and before ordination qualified as a Chartered Accountant with Price Waterhouse in Manchester. He is married to Angela and they have two grown-up sons. Both Bill's and Angela's families have Yorkshire roots, so they feel very much at home in God's own county!
Bill says 'it is a particular joy to be part of the life of our Cathedrals; Bradford is a special place and holds wonderful memories, old and new, for us both. We look forward to making many more as we journey together!'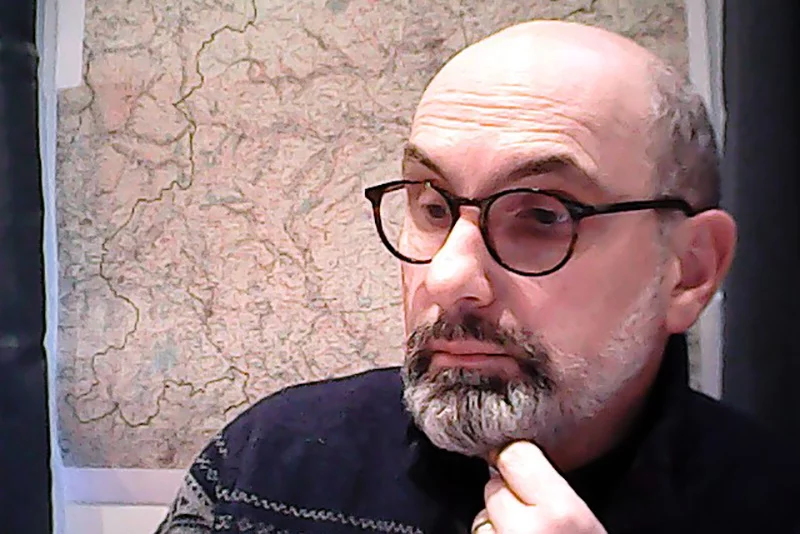 The Ven Jonathan Gough
(Archdeacon of Richmond & Craven)
Jonathan grew up in rural Devon and trained for ordination at Lampeter and Oxford. He was a curate in North Devon and in Gloucester, before joining the Royal Army Chaplains Department in 1989.
He served as an Army chaplain in garrisons and training units in the UK and in Germany, and deployed with soldiers on operations in Northern Ireland, Bosnia and Kosovo.
His service included tours of duty as Senior Chaplain to Catterick Garrison, and to the Army Foundation College, Harrogate.
In 2001 he left the Regular Army to become Ecumenical Secretary to the Archbishop of Canterbury at Lambeth Palace, working for both Dr George Carey and Dr Rowan Williams.
In 2005 he returned to regular military service, deploying to Iraq, and later to Afghanistan as the Senior Chaplain to the British Forces. He returned to northern England as the regional senior chaplain for Yorkshire and the North East from 2011-14 and served as the Assistant Chaplain General to the British Army until his appointment as Archdeacon of Richmond and Craven in this diocese earlier this year. He was appointed an Honorary Canon of St Paul's Cathedral, Nicosia, Cyprus in 2006.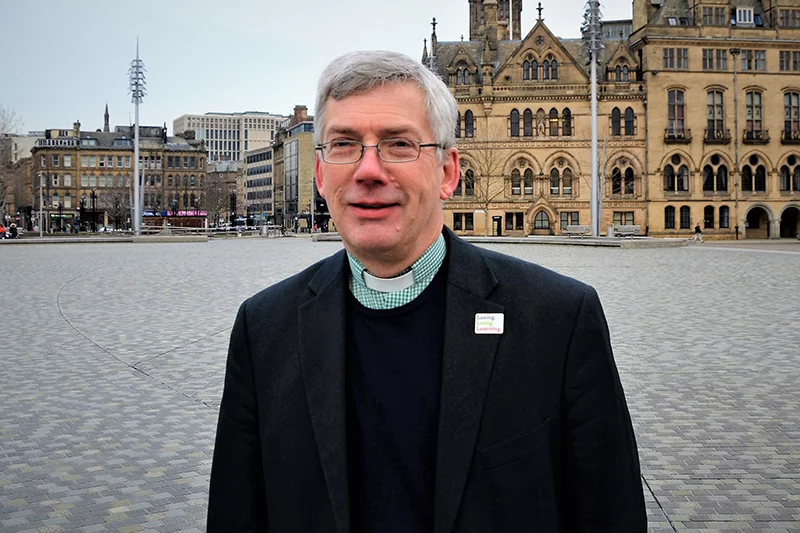 The Ven Dr Andy Jolley
(Archdeacon of Bradford)
Andy has been Archdeacon of Bradford since January 2016. Before that he was a Vicar and Area Dean in Aston in the Diocese of Birmingham. He has an MBA from Warwick Business School and a PhD focussed on how Christians relate their faith to work. Pre-ordination he worked as a Management Consultant with Coopers & Lybrand and a Chartered Mechanical Engineer in the motor industry with Ford. Andy is married to Ricky, who is a GP. They have two adult children: Beth and Matt. Andy enjoys getting fresh air – especially by cycling, walking or skiing – watching films and sports, and relaxing meals with friends.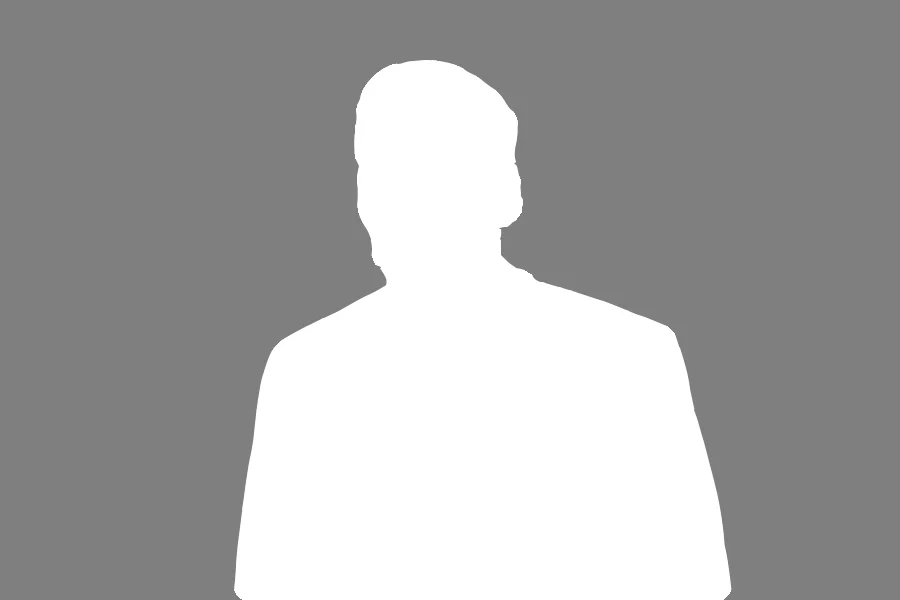 Vacant
(Archdeacon of Pontefract)
Residentiary Canons are resident on the site of Bradford Cathedral.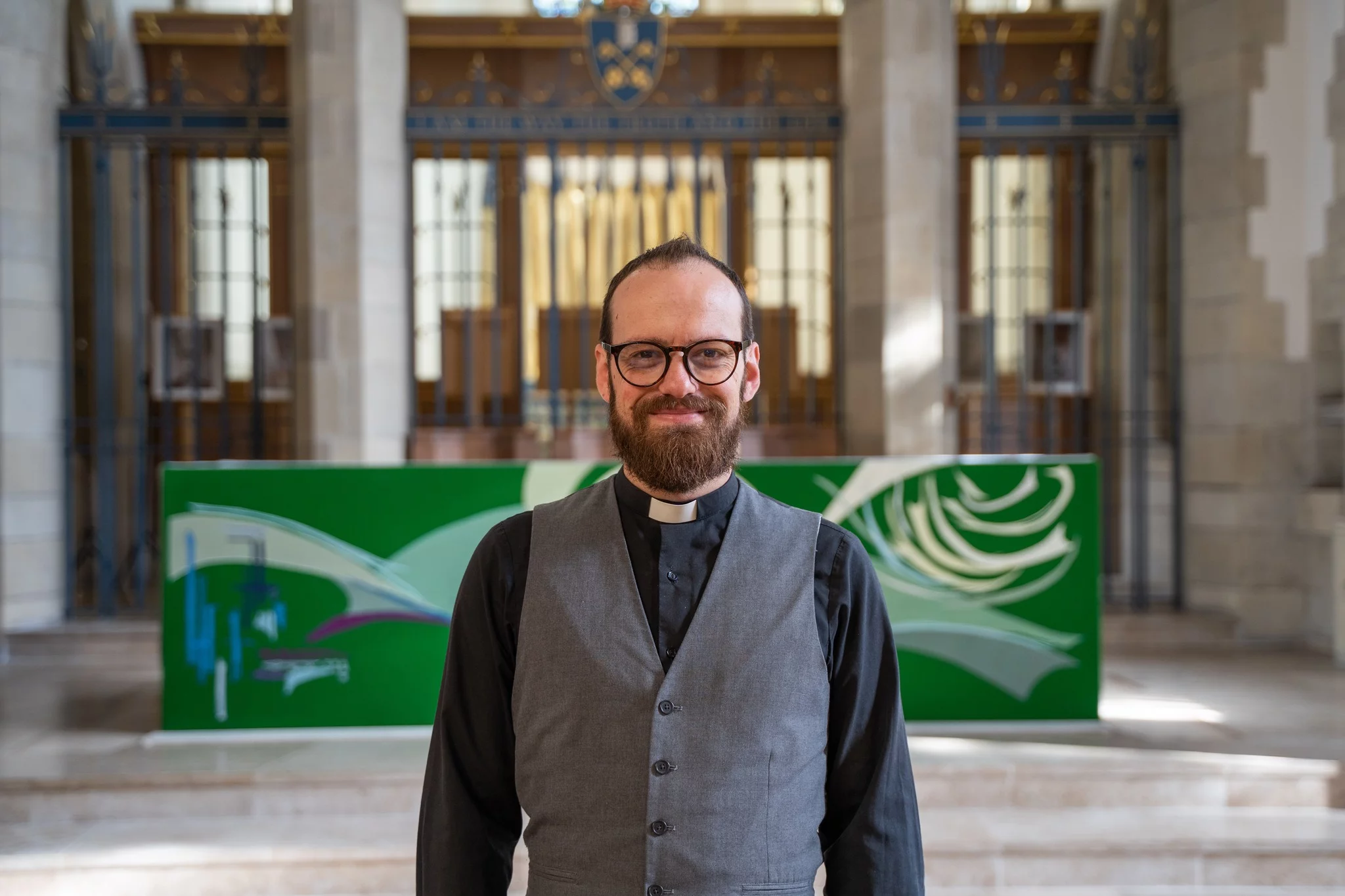 Revd Canon Ned Lunn
Intercultural Mission and the Arts
Ned grew up in Kent and lived in that area and around London until 2009 when he moved up to Durham to train for ordained ministry. Before that he worked in the theatre and the arts as a producer, director, designer and venue manager often consulting on projects, audience development and funding.
He was ordained in York Minster in 2012 and served in the parish of Acomb until 2017 when he moved to Sheffield to be the vicar of St Peter's, Greenhill until 2022. During this time his first wife, Sarah, died (in 2018) and he met and married Philippa who brought him to Bradford in April 2022. Since then he served voluntarily alongside Bishop Toby Howarth as his advisor on faith engagement with City of Culture 2025. This role put him in contact with Bradford Cathedral and, after an interim post, joined the clergy team full time in January 2023.
Ned loves puzzles, games, food and books. He speaks and writes on art and faith, philosophy and politics. You can read some of his work on his website.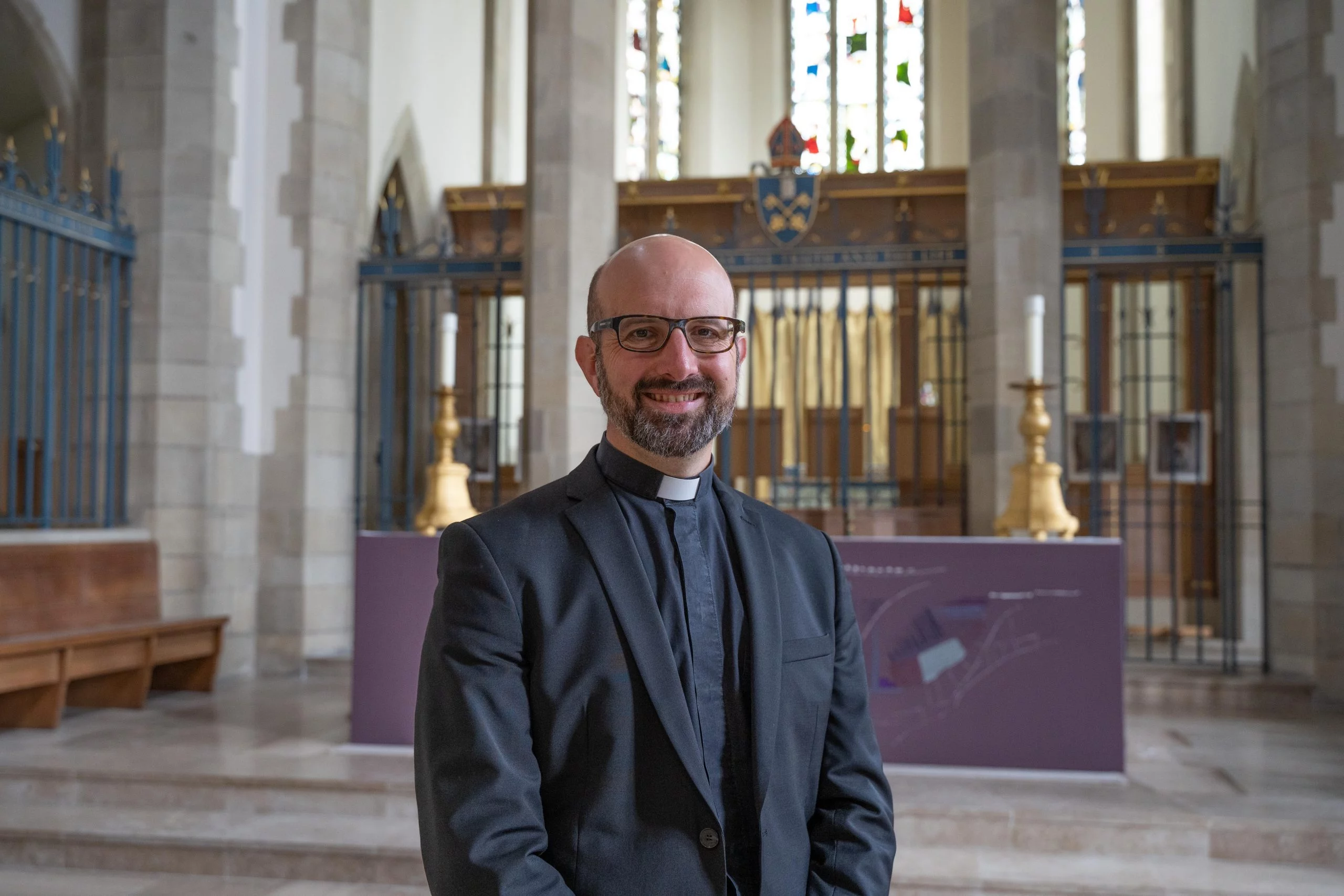 Revd Pete Gunstone
Worship and Nurture
Pete's working life as a musician, prior to ordination, included periods of operation as an employed and self-employed person, working in a wide range of professional and amateur organizations, often linked to churches and Christian events. These roles involved a level of responsibility for compliance, finance, HR, and other operations.
Ordained in 2019, Pete served his title in the planting of Fountains Church Bradford, an ambitious and challenging project, initially fully funded by the Church of England. He was both a member of its management team and was a trustee of its governing body, a Community Interest Organisation, from June 2019 to May 2023.
Appointed Interim Precentor at Bradford Cathedral in September 2022, Pete became Minor Canon for Worship and Nurture in May 2023. This role involves overseeing all aspects of the liturgical life of the Cathedral, including managing aspects of the related work teams, and being the Cathedral's Safeguarding Officer.
Pete is also a trustee of the Scargill Movement, which oversees Scargill House, a Christian community, holiday, conference and retreat centre in the Yorkshire Dales.
He is married to Kirsten and enjoys outdoor activities, especially walking in the Scottish mountains.
Lay Canons are Canons that are not members of the clergy.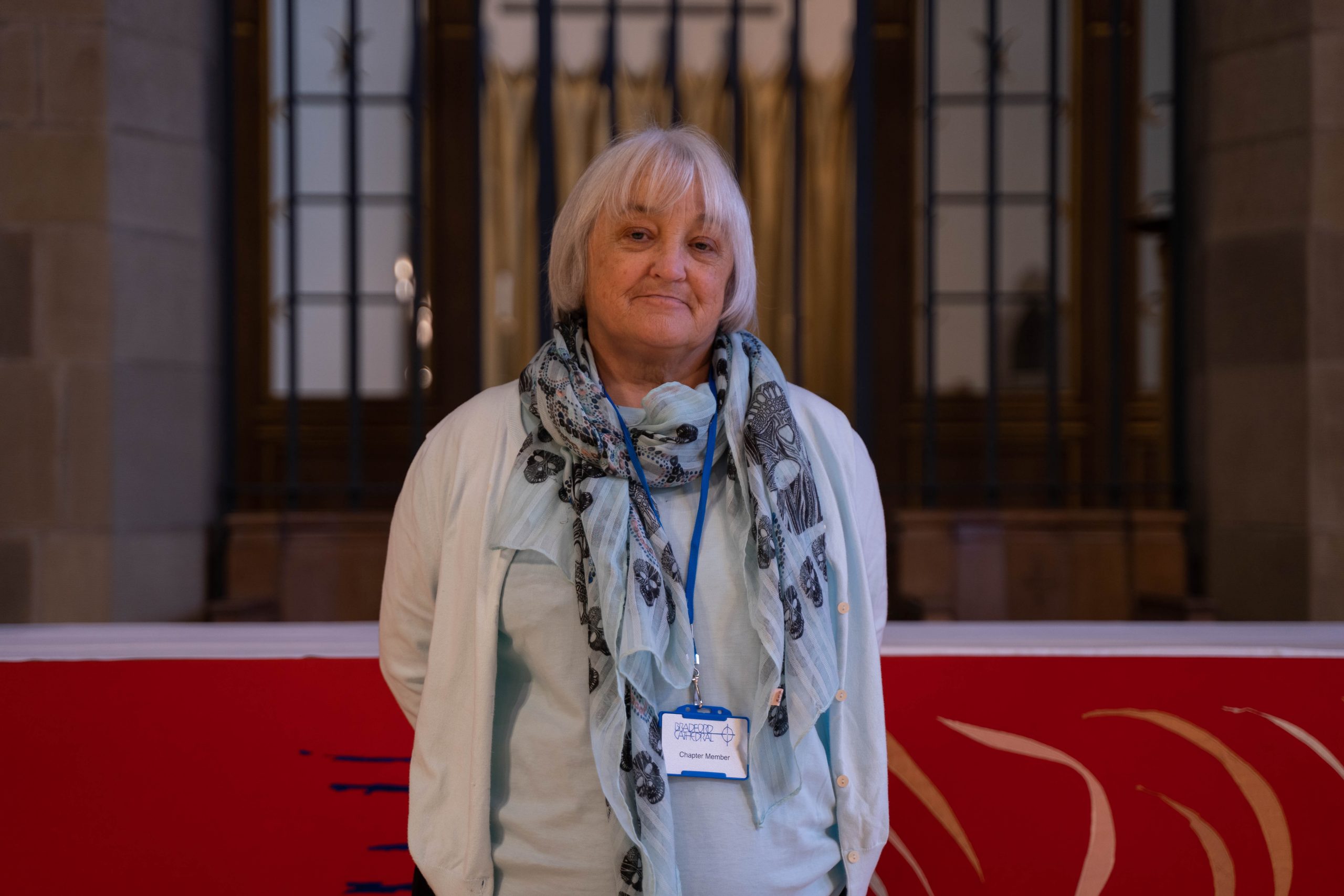 Mrs Sharron Arnold
Term expires 2024
Born in Kent, brought up in the Channel Islands and now living in Bingley, West Yorkshire.
Sharron is qualified as a Chartered Accountant and spent her career in both practice and industry.  Sharon was previously Chair of the Bradford Diocesan Board of Finance and previously a Governor for Bradford Forster Academy, a church school in inner city Bradford.  She was appointed Bishop's Representative on Chapter at the same time as she was made a Lay Canon of Bradford Cathedral.
Sharron and husband Richard worship at The Eldwick Church, a local ecumenical partnership established with the Methodist chapel in Eldwick 10 years ago.
"It is a great privilege to be a member of Chapter, bringing my finance skills to the table but also offering an independent view in meetings.  One positive outcome from Covid was that I joined the clergy and others in the congregation on a regular basis for Evening Prayer via Zoom.  This has now become an integral part of each day.
When not busy in meetings I enjoy cooking and after a lapse of many years am now trying to get to grips with knitting again."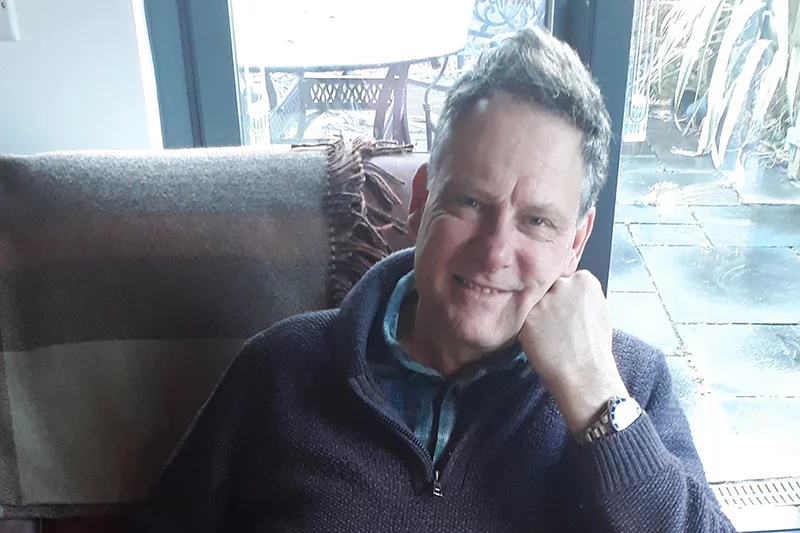 Mr Cal Bailey
Term expires March 2027
Cal was born in Menston and lives in Horsforth, worshipping at St James Woodside.
Working for the family business NG Bailey, he started the Offsite Manufacturing Division at a factory in Low Moor, Bradford which has since moved to Oakenshaw beside the M606.
Responding to challenges for businesses to behave responsibly, Cal led the firm's strategy to de-carbonise and help clients to do the same, working with Morrisons, Landsec and others.
Cal is a Reader, a role he enjoys as much due to the challenge it presents to Monday-Friday as the opportunities on Sunday.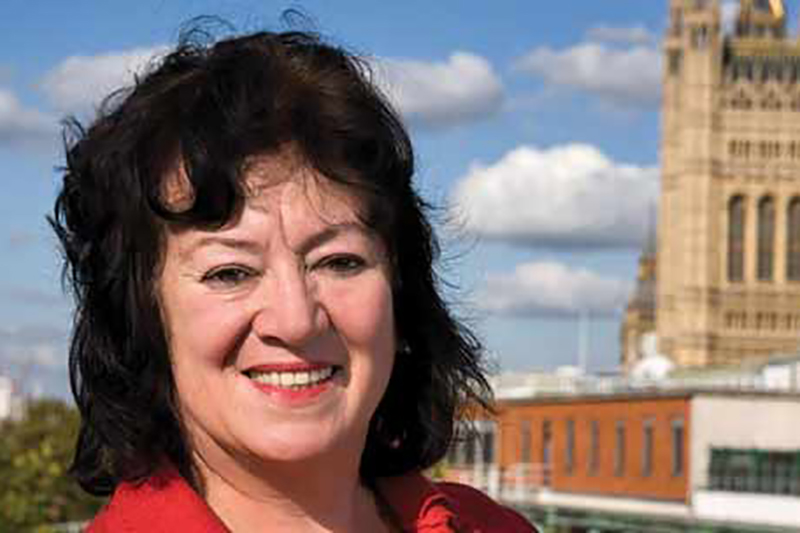 Baroness Margaret Eaton DBE DL
Term expires October 2024
I am a very committed Bradfordian, born and educated in the District. My parents were very involved in the life and work of St Margaret's Thornbury and I am eternally grateful for the strong Catholic Anglican faith base of my home and family.
My career started in teaching which I found to be very fulfilling. I spent thirty years as an elected member of Bradford Metropolitan District and I was proud to serve as the Council Leader from 2000 to 2006.
Since 2010 I have been privileged to serve as a Member of the House of Lords. I am glad to be able to bring my experience of life in our northern city as a contribution to the legislative process. I am always delighted to return north to worship at St.Chads in Manninhgam .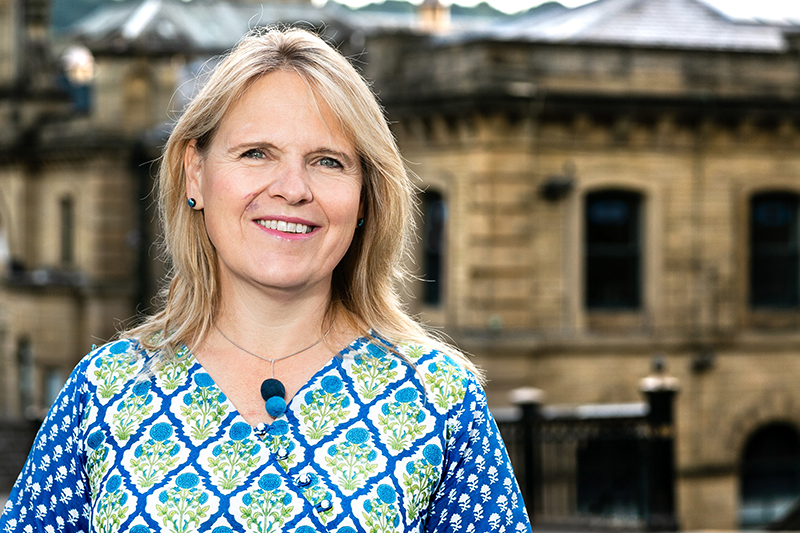 Ms Kersten England
Term expires December 2024
Kersten has been Chief Executive of Bradford Council since 2015. Kersten's main priority is to deliver sustainable and inclusive growth. Bradford District has the youngest population in the UK and is also one of the most diverse, globally connected and entrepreneurial.
Kersten chairs the Yorkshire and Humber Chief Executive's Board, the Serious and Organised Crime Strategic Partnership for West Yorkshire, the Bradford and Tower Hamlets 'Act Early' Partnership, is the lead Chief Executive for the Yorkshire Leaders Board and an advisor to the Resolution Foundation. She leads on innovation, business growth and the digital agenda within the West Yorkshire Combined Authority. Kersten is a trustee of the Young Foundation whose mission is to develop better connected and more sustainable communities across the UK.
She is also a member of the Council of the University of Bradford, a member of the advisory board of the Bradford Literature Festival and a lay canon of Bradford Cathedral.
Kersten's career has included work in the higher education, central government (as Director of Local Government for Yorkshire and the Humber) and the voluntary sector as well as 30 years in local government. She was previously Chief Executive of the City of York for six years. She is passionate about building resilient and confident communities, supporting local democracy and sustainable urban growth.
Despite her Edinburgh accent she regards herself as a bona fide Bradfordian and Yorkshire woman, having lived and worked in Yorkshire for most of her adult life and bringing her children up in the great city of Bradford.
Kersten was made a CBE in the 2020 new year's honours list for her services to the communities and economy of Bradford.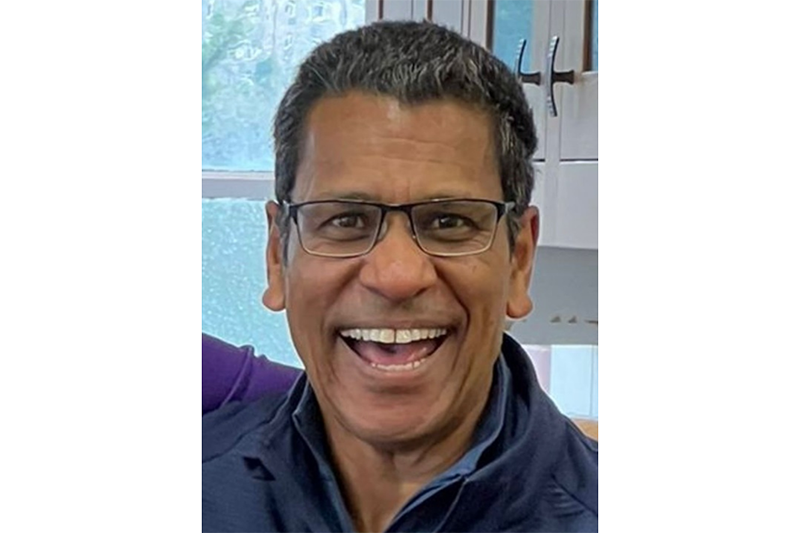 Mr Terry Henry
Term expires November 2028
Mr Terry J. Henry (TJ) is married to Meg, Co-Director of The Linking Network, and is blessed with 3 wonderful adult children. Born in Nottingham, with Jamaican parents, he came to Bradford to do a Master's degree in Business Administration. He led a local church in Bradford for 20 years. This church work included a particular focus on young people, including helping to lead the U:nite cross city youth work. It also included the promotion of church unity through helping to lead the P4B (Prayer For Bradford) network of ministers across the Christian denominations in praying for our metropolitan district and connecting with civic society.
Before, during and after leading the local church he worked in management consultancy, with a consultancy based in Cambridge. Terry's consulting work focused on management & organisation development to facilitate change and performance improvement.
Terry has been active in his local community, arranging local community building events as well as being involved in Muslim-Christian relations, including being part of a Christian-Muslim delegation to London from Bradford after the terrorist attacks on Westminster bridge in 2017. Currently, he is the vice-chair of Trustees of Fountains Church Bradford and works full time for the NHS in Organisational Development. He enjoys playing tennis, hiking and spending time with family and friends.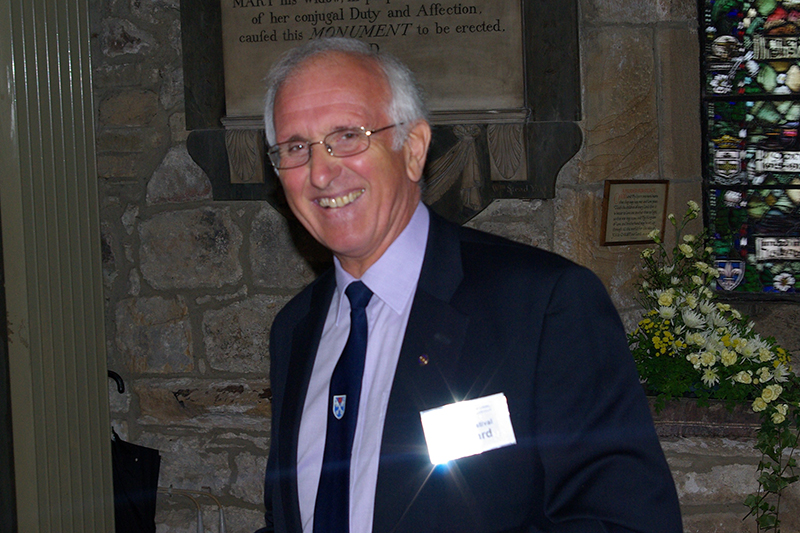 Mr Alex McLelland
Term expires October 2024
I am an "offcumden" from across the Pennines being born in Liverpool in a place called "Knotty Ash". Vera, my wife and I, came to Bradford in 1963 when I was moved here with my then job as an engineer with Metal Box Co Ltd in Shipley.
Vera, who died in 2014, and I have three children, now all grown up and married, Phillip, Joanne and Neil, and we have six grandchildren to keep me busy when I have nothing to do!!
In the early 80s I left Metal Box and took up the post of Assistant Secretary in the Bradford Diocese where I worked for 23 years until I retired, I have been a member of the Cathedral congregation since 1964 when I offered to help with The Boys' Brigade company where I was a leader for 35 years. Over the years I have helped with Sunday School and been involved with a number of committees, I was for 16 years church warden, in two terms, and I am currently a member of the Finance Committee and Council. My main concerns at the moment are with the healing ministry and pastoral issues.
In addition to my involvement at the Cathedral I have been and still am trustee of several charitable bodies and I am a member of Shipley Rotary Club.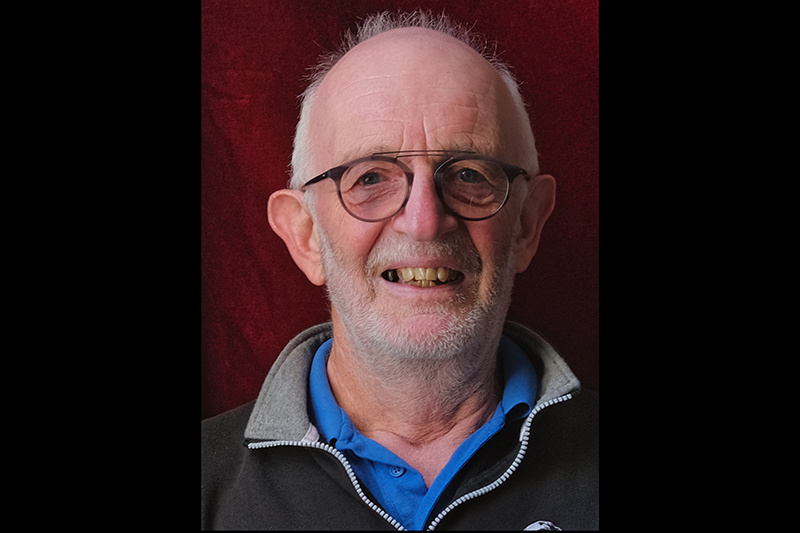 Mr Mike Moss
Term expires November 2028
Michael (Mike) Moss – born in Shipley December 1953. Initially attended Saltaire congregational church until the family decided to move to worship at St Peter's Shipley about 60 years ago where I have worshiped ever since.
Helped lead youth groups there where I met Christine my wife of 46 years, we have two adult children and four grandchildren.
After obtaining a Computer Science degree at Manchester University I worked in IT for 45 years before retiring in 2019. During covid I worked as a vaccinator for a local pharmacy and since as a seasonal lockkeeper at Bingley 5 & 3 Rise.
I was churchwarden at St Peter's for 9 years and have been treasurer for the last 8 years. I have also been lay chair of the Airedale deanery and then Aire & Worth deanery for 20 years finishing that in September. I am a member of diocesan synod and in the Bradford diocese was a member of the finance committee and Bishop's council.
I have served on teams at the New Wine Summer conferences for over 20 years and currently lead the Welcome teams for the main worship venues.
Outside the church I am an active runner and have held numerous roles in St Bede's AC later renamed as Saltaire Striders, have served on the regional council and the national council and served 4 years on the England Athletic Board. I am currently the event director for Lister Park parkrun, Bradford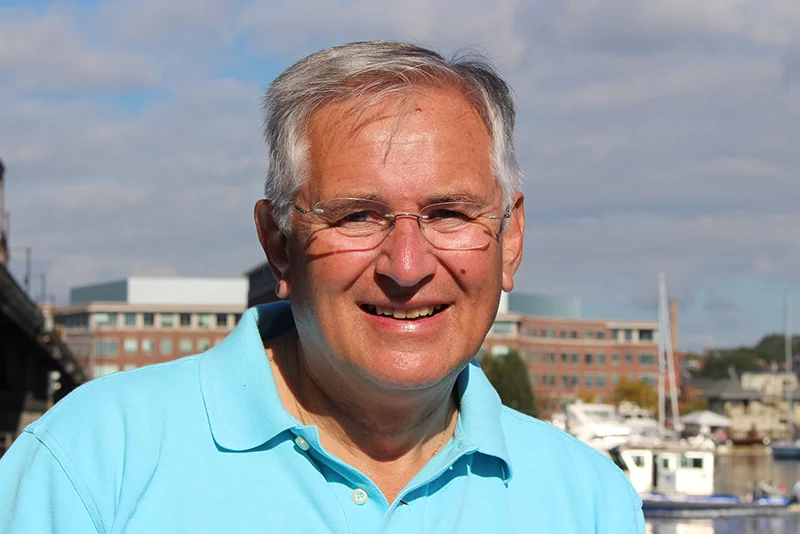 Mr Derek Twine CBE FRSA
Term expires December 2024
Derek is Chair of Council at Bradford Cathedral, and a Secretary of State Appointed Member of the Yorkshire Dales National Park Authority. Following retirement as a charity CEO in national and international youthwork, Derek has served as Vice-Chair of the Church Urban Fund and on the National Council of the National Trust. He has been a Non-Executive Director of several commercial companies, and he chaired the 2013 Commission on Governance of National Voluntary Organisations. Derek and his wife live in Burley-in-Wharfedale, and they especially enjoy spending time walking on the moors and in the dales with their grandchildren.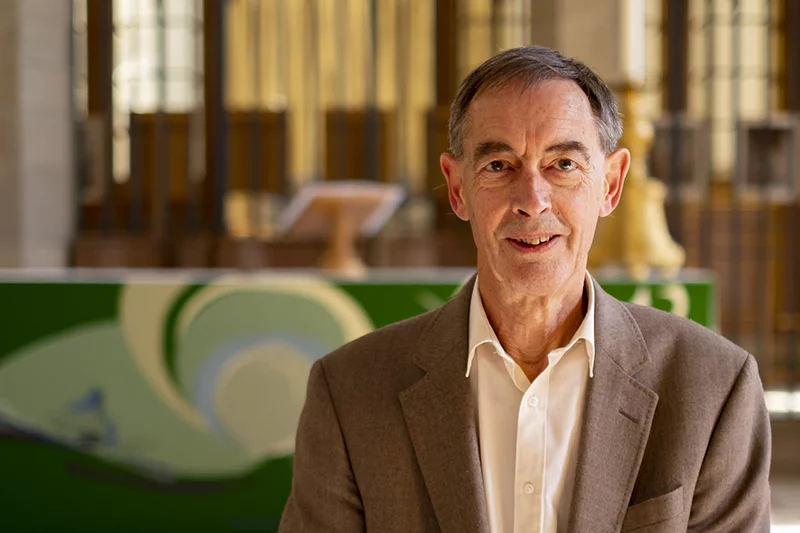 Mr Chris Wontner-Smith
Term expires October 2024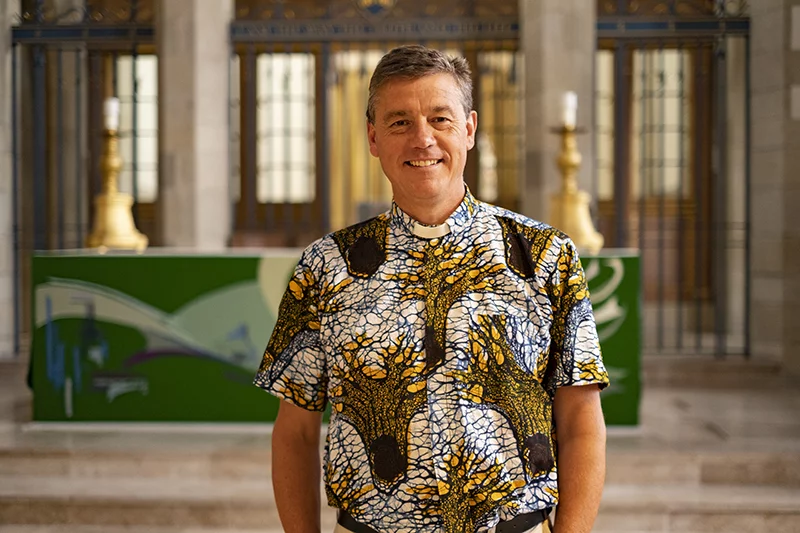 The Revd Canon John Bavington
(King Alfred)
I grew up in Pakistan, arriving in the UK in 1985. I began ministry in 1991 as a youth worker, trained for ordination at Trinity College Bristol, and served a curacy in London. I moved "up north" in 2002 to St Clement's, Barkerend Rd. From there the Lord led us to a chaplaincy at Giggleswick School, and a role with Settle Churches Together. For the last four years I have served as vicar of St John's Great Horton. I'm married to Jeanie, I love living in Bradford, a fan of Crystal Palace FC, and love playing sport.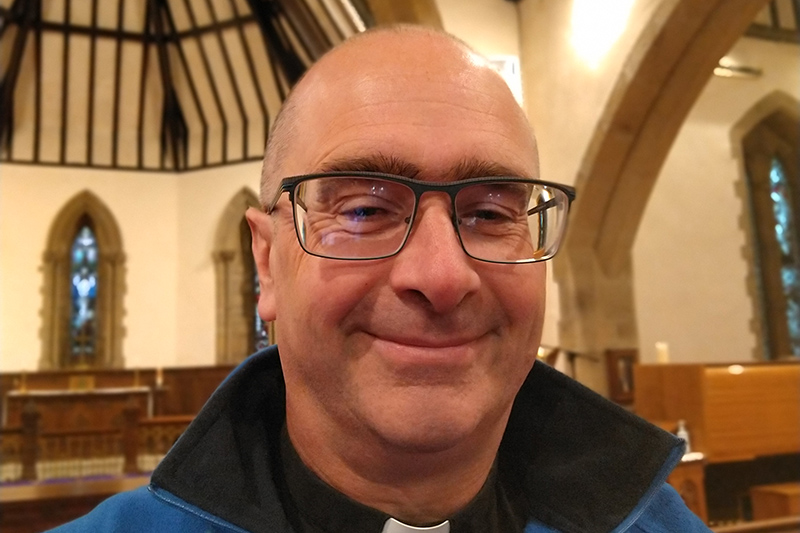 The Revd Richard Burge
(St Oswin)
Richard was born in Hull. He has an honours degree in Econometrics and Mathematical Economics from Liverpool University. As a condition of his selection for ministry training he worked as a Chaplain's Assistant for the Missions to Seafarers in Dunkirk, France. After three years at Ridley Hall Theological College he served as a curate in York Diocese in the Benefice of Cayton with Eastfield. His first incumbency was a little further up the Yorkshire Coast where he was the priest in charge of Lythe with Ugthorpe and Part Time Children's Adviser for the Cleveland Archdeaconry. In 2004 Richard moved to become the Children and Youth Team Co-ordinator and Children's Adviser (5-11's) for The Diocese of Wakefield. During that time he served as Chair to the National Children's Advisers' Network and became one of the first Accredited Godly Play Storytellers in the UK. In 2010 he became the Vicar of Hartshead, Hightown, Roberttown and Scholes, then moved in 2019 to his current post as Interim Team Rector of Harden and Wilsden, Cullingworth and Denholme, serving as Assistant Area Dean in Aire and Worth Deanery for the last two years. He is married to Heather and together they enjoy music, art, ministry and walking their dog, Penny.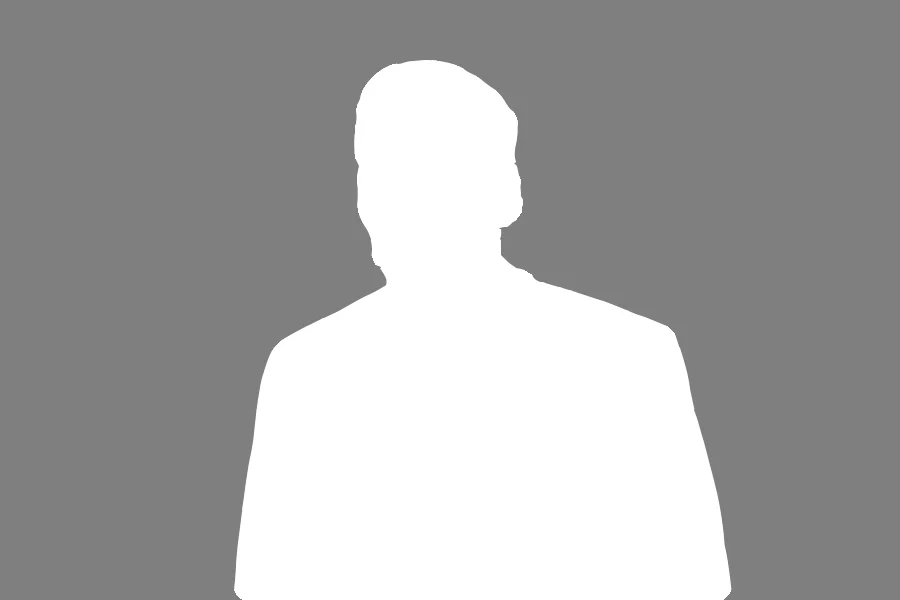 The Revd Canon Kathia Shoesmith
(Queen Ethelburga)
I was ordained at Wakefield Cathedral and served my curacy in the Benefice of Ripponden with Rishworth and Barkisland with West Scammonden. I am Incumbent of St John, Bradshaw and St Andrew, Holmfield, and Priest-in-Charge of St Thomas, Claremount. I am also currently serving as Area Dean of Halifax and Joint Area Dean of Calder Valley. Prior to ordination I was a Psychiatric Nurse Therapist and I continue to have an interest in mental health and inner healing. I am the proud mum of 4 children and granny of 2 beautiful grand-daughters. I feel honoured and look forward to representing and being part of Bradford Cathedral.
The Revd Canon Jimmy Hinton
(St Edwin)
Bradford – a place where I was schooled, played out, was brought up, taught, worked, cycle, have loved, made friends, drank and eaten (often curry), danced, laughed, worshipped and was ordained. I have also sojourned in Coventry (undergraduate), Leeds (post graduate), Kenya (in between), Hertfordshire (mission education and finding a wife!), Nottingham ('theology') and, for 9 years, Zimbabwe (mission partner and teacher – returning with 3 children). Currently getting messy in Bankfoot and West Bowling where I have been since finishing curacy 12 years ago (and will probably stay 'til it kills me!) I love my family, my bike, maths, Jesus and Bradford – of course.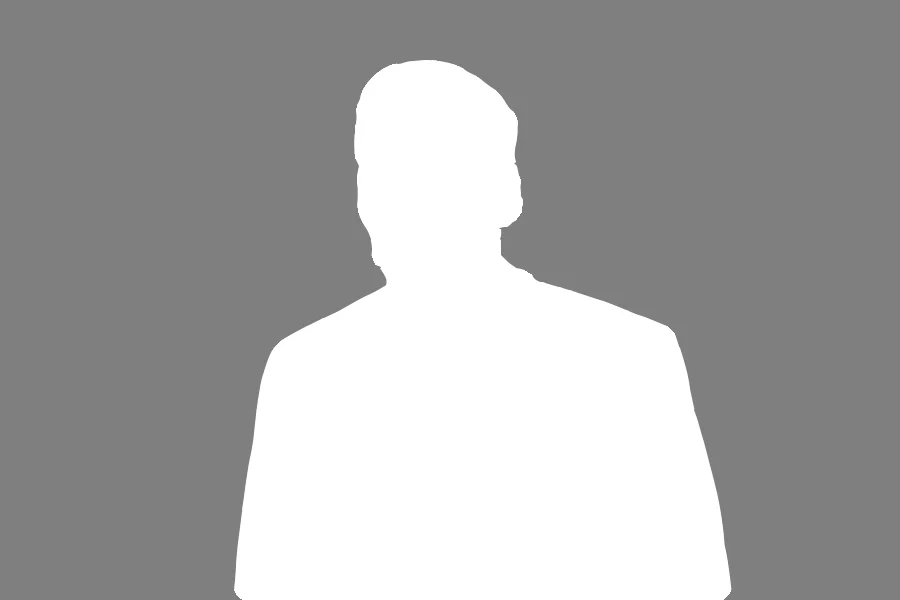 The Revd Canon Gary Hodgson
(St Paulinus)
More information coming soon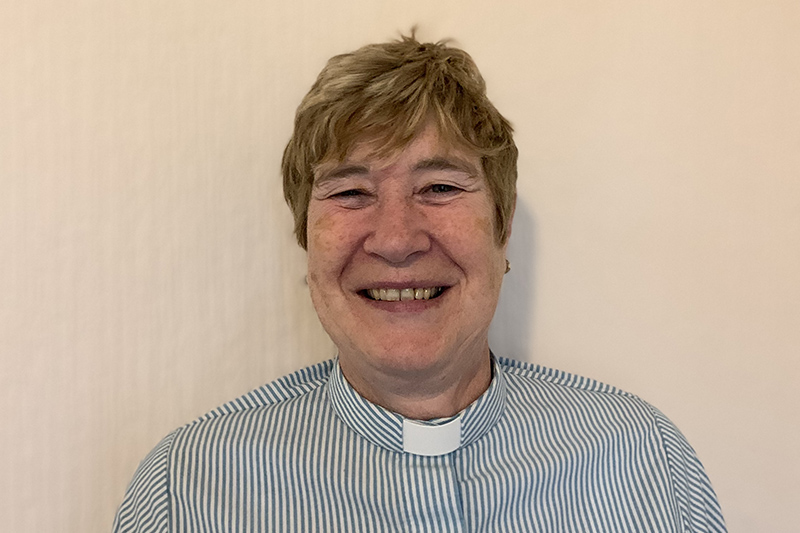 The Revd Tracy Milne
(St Cuthbert)
Rev Tracy Milne has a long history of serving Jesus in her home city of Bradford. Following youth and children's work, she became a licensed reader and worked in hospital chaplaincy. She worked with Church Army from 2003 with husband Andy who is a commissioned Church Army Officer. Together they began Sorted Church, a church run by young people for young people while raising their son Sam, now 20.
Tracy was ordained deacon in 2008 after studying at NOC and became a curate at St Augustine's and St Clement's in Bradford. She has also served at St John's, Greengates.
Tracy is Area Dean for Outer Bradford, a role she's held for four years. In the last 18 months, alongside Sorted, she has been Priest in Charge at St James', in the parish of Bolton, as well as being a Training Incumbent. In each place, she has been keen to create church growth using the fresh expression model for mission.
Her interests include all things outdoors: walking, kite flying, barbecuing, birdwatching and walking Mr Dude the dog.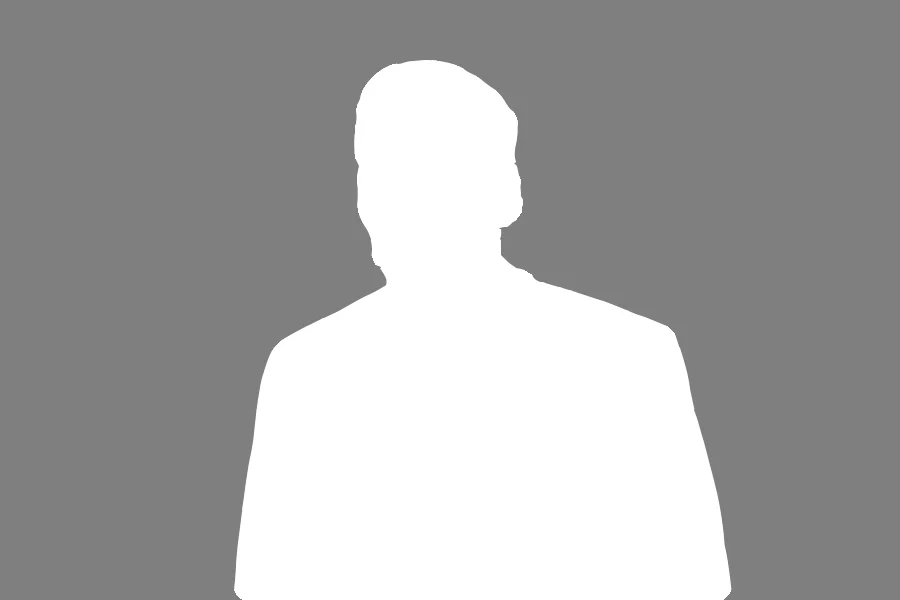 The Revd Canon Mark Poulson
(St Columba)
National Adviser for Inter Religious Relations for last three years. Married to Anna who is also ordained, we have three children aged between 5 and 12: Oscar, Esther and Clement. Have lived in Southall in West London for 15 years, 11 as Vicar. Interested in multi ethnic church growth, regeneration, current affairs, popular culture, football, education, film and literature. Formerly a secondary school English teacher in Smethwick and West Bromwich in the West Midlands. Committed to Fresh Expressions of Church in urban contexts and creative kingdom thinking.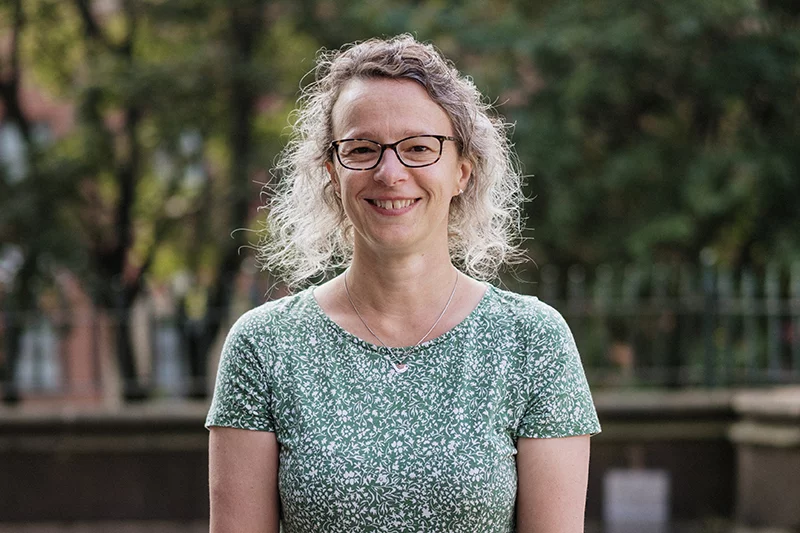 The Revd Canon Lizzy Woolf
(St Aidan)
Lizzy Woolf has been Rector of St George's Leeds for just over 2 years. She started working life as a city solicitor in London, and was ordained in 2006. St George's is designated as a Resource Church, which affirms their city-wide vision and ministry, and challenges them to give away resources in order to bless the city. Lizzy is enjoying working in partnership with the diocese and many different churches across Leeds and Bradford, sending out teams to enable ministry and mission in a variety of contexts.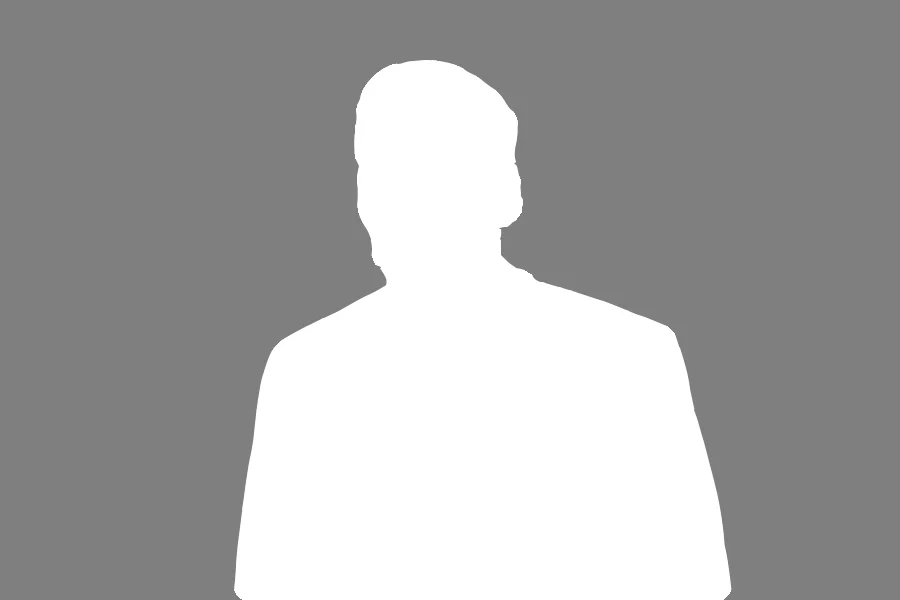 The Revd Canon Phil Stone
(St Oswald)
Phil and Di came to Scargill from London in 2010 to re-establish a community with a ministry centred around a generous hospitality. The resurrected Scargill has been an adventure where God's loving presence has been experienced by community and guests. Phil is a Londoner where he was a vicar for 22 years in two inner-city parishes in Hackney and Harlesden as well as being the Area Dean of Brent. Phil and Di have four grown up children and are blessed with five grandchildren. He enjoys walking, reading, films, people and the challenge of being a Spurs fan.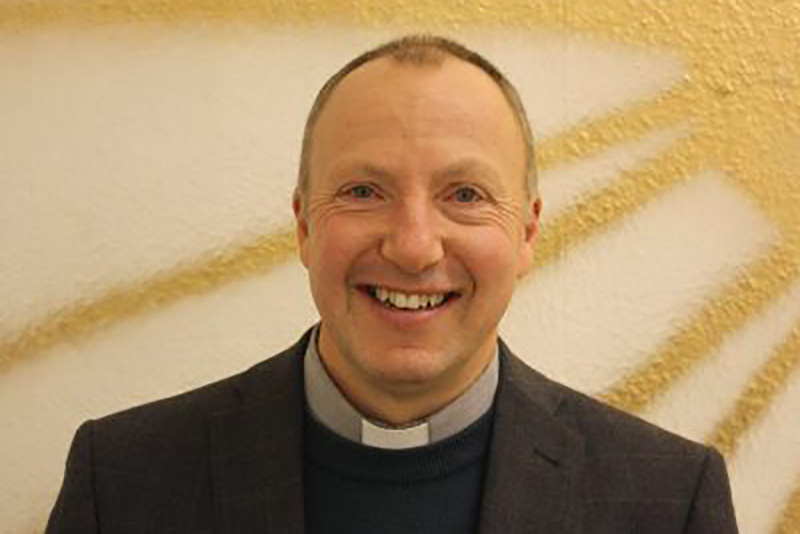 The Revd Canon Mike Cansdale
(King Edward)
Mike Cansdale is Rector of Keighley Parish, in the Episcopal Area of Bradford. He leads a team of clergy and lay people in a new approach to mission and ministry in this post-industrial town. The Diocese recognises Keighley as a Resourcing Parish and has provided SDF funding for Mission Apprentices. The Keighley model aims to ensure a sharing of resources across our churches and a joined-up approach to bring about a greater impact. Mike oversees the team and the vision for the parish as well as taking a lead on civic and interfaith matters. Issues of poverty are addressed through a CAP Debt Centre, pay as you can cafe, Social Supermarket and a focus on increasing the church presence in our estate communities. Mike is also a member of Diocesan Synod and is on the Diocesan Share Review Group.
Vacancies: St. Sitha, the Venerable Bede, St Wilfrid, St Hilda, St John of Beverley, St Chad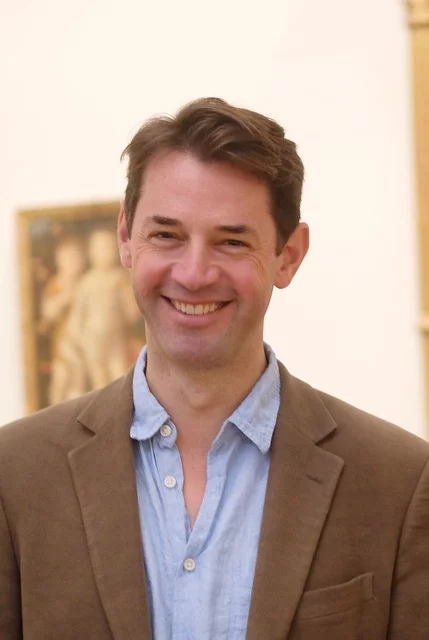 The Revd Canon Professor Ben Quash
(St William of York)
Term expires October 2022
Ben Quash is non-residentiary Canon Theologian of Bradford Cathedral, as well as Professor of Christianity and the Arts at King's College London—a post he has occupied since 2007. Prior to that, he was a Fellow of Fitzwilliam College and then of Peterhouse, Cambridge, and lecturer in the Faculty of Divinity in the University of Cambridge.
He is fascinated by how the arts can renew people's engagement with the Bible and Christian tradition, and is directing a major 7-year project to create an onlineVisual Commentary on Scripture. He runs an MA in Christianity and the Arts in association with the National Gallery, London, and broadcasts frequently on BBC radio.
He is a Trustee of Art and Christianity Enquiry, and also Canon Theologian of Coventry. His publications include Abiding: The Archbishop of Canterbury's Lent Book 2013 (Bloomsbury, 2012) and Found Theology: History, Imagination and the Holy Spirit (T&T Clark, 2014).
Ben loves Yorkshire, having grown up visiting grandparents here. As someone with a long track record of working in the area of interfaith relationships, he has a strong interest in Bradford's diverse civic Life. The city has a huge amount to offer by its pioneering example, and Ben has been proud to be a speaker at the Bradford literature festival. He preaches at the cathedral from time to time, and gives talks to the congregation and to the clergy of the wider diocese at regular intervals. These have often related theology to the arts, encouraging both cathedral and diocese in forms of ministry that use the arts to help people explore the Christian faith and the world around them, whether they are regular churchgoers or not.
Ecumenical Canons are non-Anglican Canons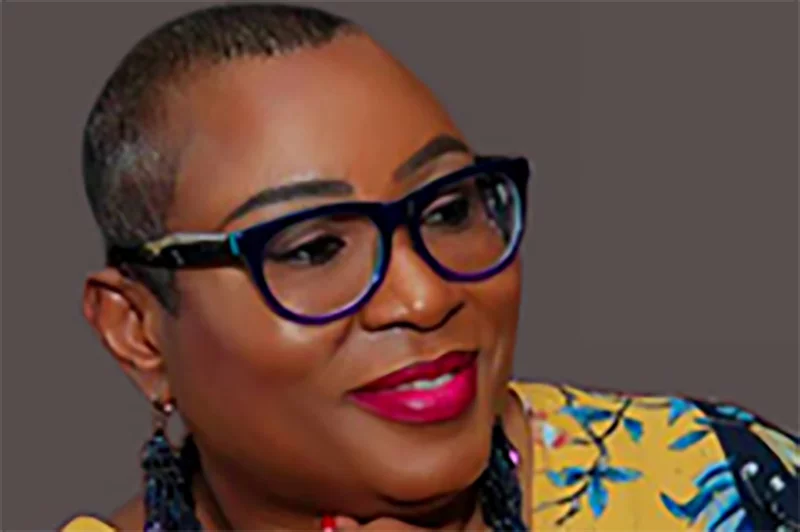 Professor Udy Archibong MBE
Term expires December 2025
Professor Uduak Archibong MBE is Professor of Diversity at the University of Bradford, where she directs the Centre for Inclusion and Diversity and provides strategic oversight for equality and diversity across the institution. Udy was awarded the MBE in the 2015 Queen's New Year's Honours List for her services to higher education and equality. She is Visiting Professor at several international universities, a Fellow of the West African College of Nursing and a Fellow of the Royal College of Nursing. She is a member of the Chartered Management Institute. Udy is recognised as an international thought leader in inclusion and diversity. Much of her work has focused on inclusive workplaces, representative diversity and diversity-competent leadership in public, private and third sector organisations.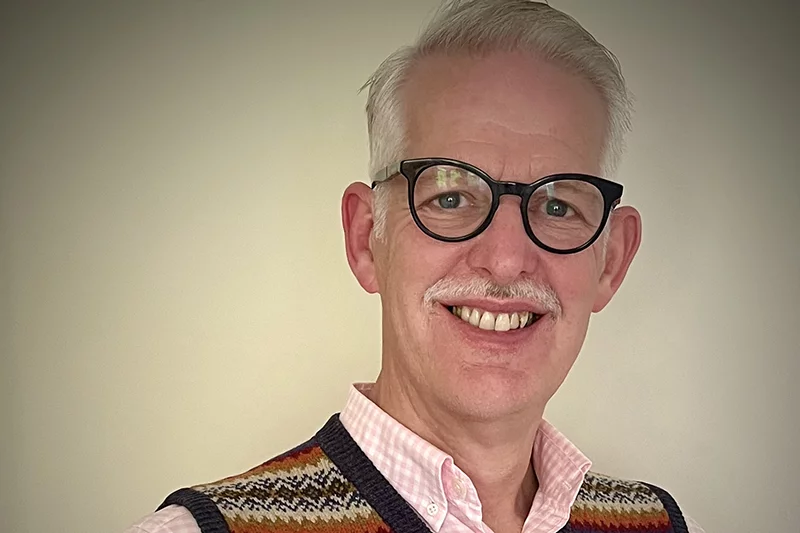 The Revd Graham Ensor (Baptist)
Term expires December 2025
Revd Graham Ensor is the Regional Team Leader of the Yorkshire Baptist Association. He leads a staff team who together offer support and vision for a large network of local churches, with a primary emphasis on planting and pioneering. He has been in ministry for over 35 years, in a variety of different roles, ranging from working with British Youth for Christ to serving as a Chaplain in the NHS to pastoring and leading teams as an ordained Baptist minister in local churches. He loves Jesus and wants others to know about Him. He is part of the Core Leadership Team of the Baptist Union of Great Britain and has held various national responsibilities. He enjoys playing golf- and in good times and bad, supports Derby County!!!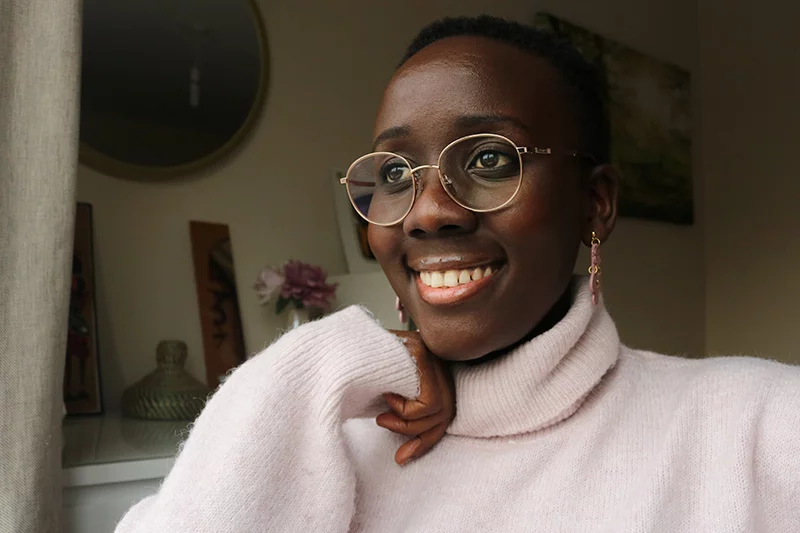 Ms Furaha Mussanzi (Independent)
Term expires March 2027
Furaha Mussanzi is a community activist passionate about social justice and the using her faith to promote peace and justice. She studied Interior Design at Liverpool John Moores University then proceeded to do an internship at St James in the city as a Community Organiser. Having grown up in a war-torn Congo (DRC), she completed her MA in African Peace and Conflict Studies at the University of Bradford and over the last 7 years has worked locally serving the needs of vulnerable people including asylum seekers and refugees, domestic abuse victims and young people. She enjoys music, storytelling and traveling.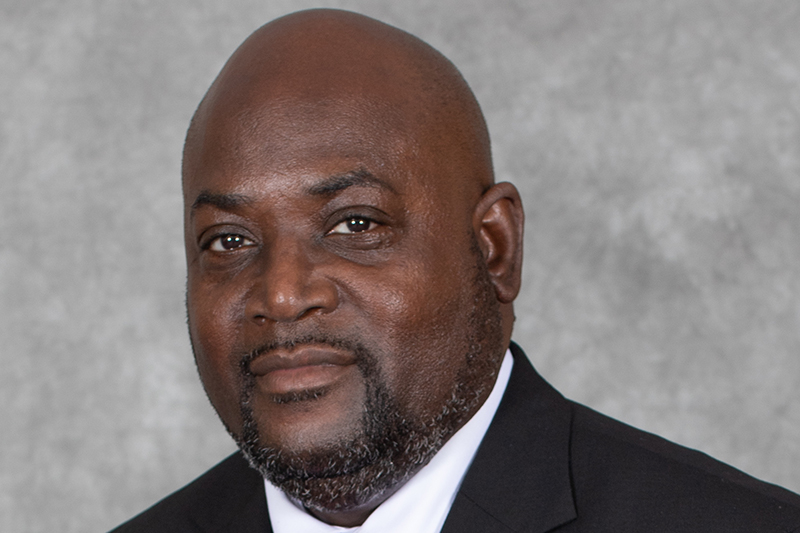 Bishop Tony Parry (New Testament Church of God)
Term expires December 2023
Bishop Tony Parry is an Ordained Bishop in the New Testament Church of God, He became a Licenced Minister in 1993, after leaving theological college the previous year.
He currently serves as the Senor Pastor of the NTCG in Roundhay Leeds, and is the District Bishop of the Leeds District, giving oversight to the 5 churches which make up the Leeds District. Bishop Tony,also serves on the denomination's National Executive Council and is a member of the National Education Board. Tony enjoys working ecumenically and was appointed an Ecumenical Canon of Bradford Cathedral in 2008, and was consecrated a bishop the following year in 2009.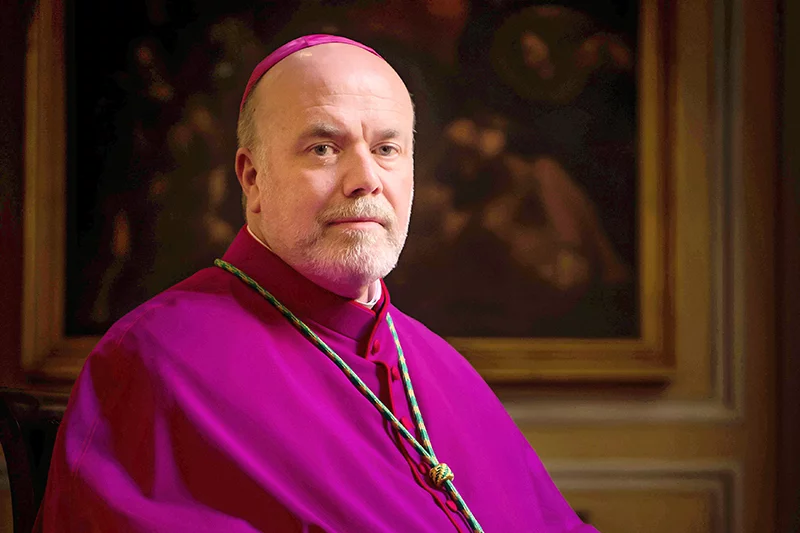 The Rt Revd Marcus Stock (RC Bishop of Leeds)
Term expires March 2025
Bishop Marcus studied theology at Oxford University and trained for Holy Orders at the Venerable English College and the Pontifical Gregorian University in Rome. Ordained Priest in 1988, he served in parishes of the Archdiocese of Birmingham until 2009, as well as Director of Schools from 1999-2009. After five years as General Secretary of the Catholic Bishops; Conference of England and Wales, he was appointed by Pope Francis in 2014 as the tenth Bishop of Leeds and Ordained to the Episcopate in Leeds Cathedral. He is also Chair of the Catholic Education Service for England and Wales. He was installed as an Ecumenical Canon of Bradford Cathedral in 2016.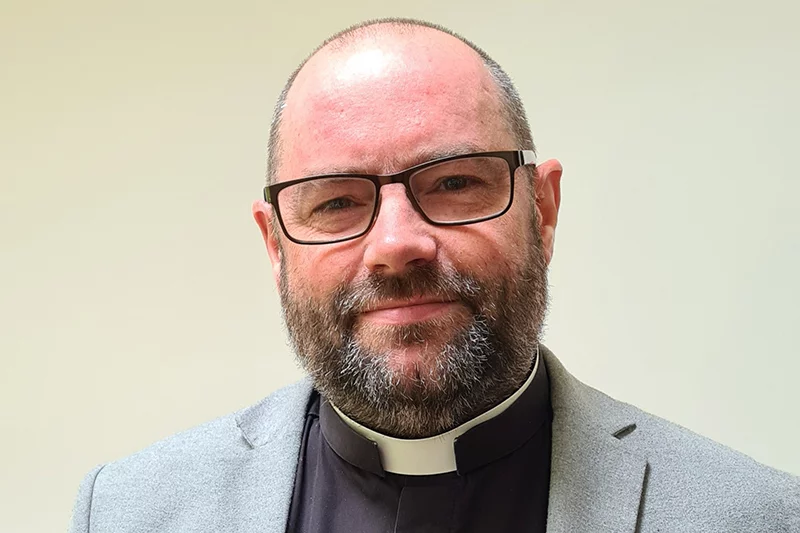 The Revd Kerry Tankard (Methodist)
Term expires April 2026
Kerry is the Chair of the Yorkshire West Methodist District. He watches over and supports the ministers and stewards who lead the 200 churches which serve and worship in the cities, towns and villages of West Yorkshire and its surrounding areas. He also serves on the Faith and Order Committee of the Methodist Church.
Outside of his role in the Church, he has a very healthy, and ever expanding, record collection, which brings him great joy. He shares his life with his partner Lindsay, and has 2 grown up sons who share a love of Manchester City with him.