Lent at Bradford Cathedral
The season of Lent begins on Ash Wednesday – 22nd February 2023 – and Bradford Cathedral will be marking this with a Choral Eucharist with the Imposition of Ashes at 7pm, in addition to the two regular services on the Wednesday morning at 8:15am and 10:15am. All are welcome at these services.
We also have our regular Sunday services at 8am, 10:30am and 3:30pm.
As well as these services, there will also be discussion groups throughout the month, and a special exhibition.
"We would be delighted to invite you to any of the events or services that are taking place over this season.
You will be sure of a generous and warm welcome."
What to See?
Bradford Cathedral has been a site of Christian worship since the 7th century. Explore over 1000 years of history in the heart of Bradford. We also have a wealth of Morris & Co. stained glass, 18th Century monuments and a range of contemporary and historic textiles.
Lenten Services
Worship is the heartbeat of Cathedral life and is offered daily through online Morning and Evening Prayer and the seven services each week. The main weekly service is on Sunday at 10:30 am which is also live-streamed. You can download an Order of service in advance or use the Proclaim app instead of an Order of Service.
The name 'Ash Wednesday' comes from the use of ashes on this day, which are an ancient sign of penitence. From the Middle Ages it became the custom to begin Lent by being marked in ash with the sign of the cross.
Lent is the 40-day period that begins on Ash Wednesday. The length of Lent reflects Jesus' 40 days in the desert, and is a time of study and devotion for Christians. Many Christians today will take on extra works of charity, helping and supporting others as part of their Lenten "fast".
Lent also emerged in Christian history as a time of study and devotion. Historically, many new Christians also prepared throughout Lent for their baptism, and entry into the life of God's Church, at Easter.
The Revd Pete Gunstone, Acting Precentor:
"Ash Wednesday begins the season of Lent, with an opportunity to embrace both our finitude and the mercy and power of God. We hope you can join us for our reflective worship at the start of Lent."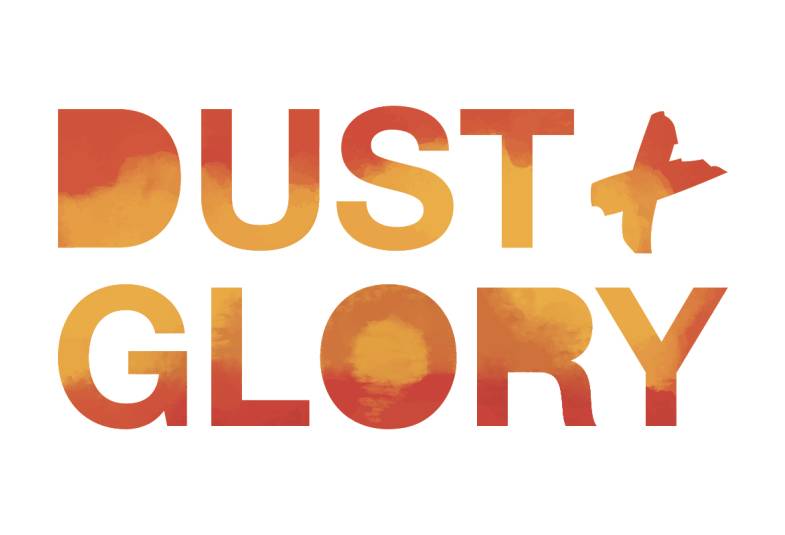 The Church of England's central theme for Lent this year is 'Dust + Glory'.
"We are all invited to explore how we can live well with the mess of everyday life.
"Dust + Glory encourages us to take a fresh look at the frustrations and failings that every day brings and, rather than pretending we can always avoid them, seek to learn from them and grow closer to God through them."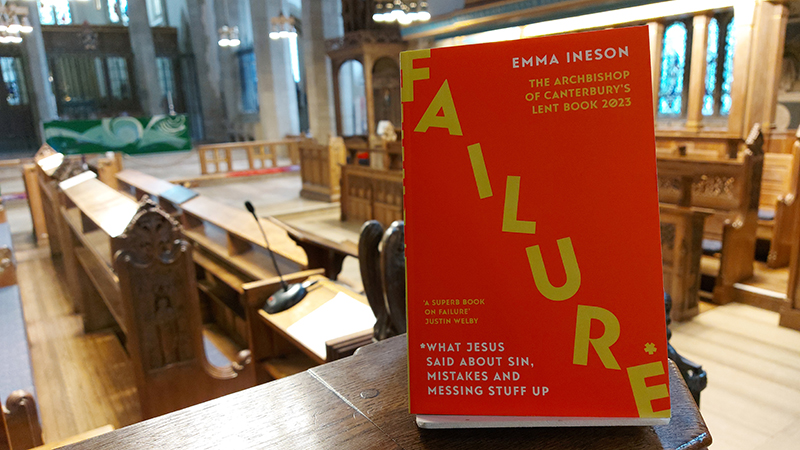 The Revd Pete Gunstone will be convening Lent Groups to reflect on the Archbishop of Canterbury's Lent Book, 'Failure: What Jesus Said About Sin, Mistakes and Messing Stuff Up', written by Emma Ineson. These will meet on a Sunday from 12noon to 1:30pm, starting on February 26th, and on Wednesdays from 7:30pm – 9pm starting on March 1st.
Both groups will be based in the De Lacy Centre at the Cathedral, and will hopefully include refreshments. Those interested can sign up on ChurchSuite.
Copies of the book are available from the Cathedral Shop and the online shop.
No Results Found
The page you requested could not be found. Try refining your search, or use the navigation above to locate the post.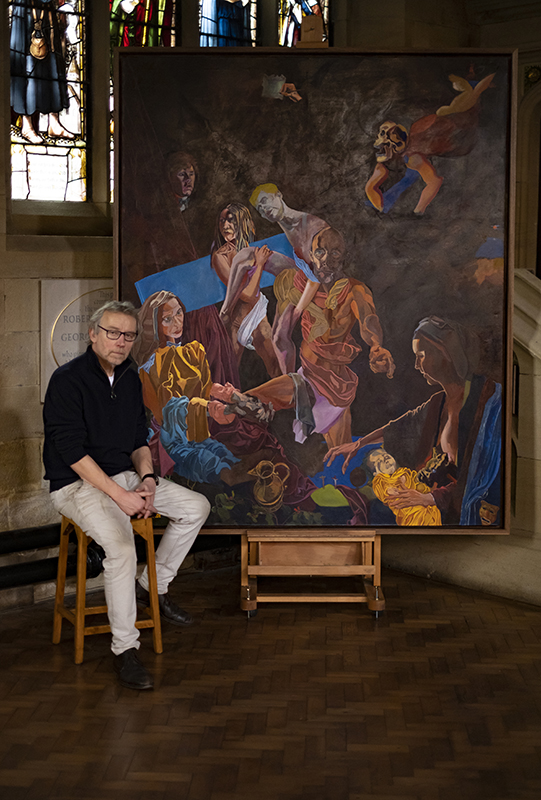 The Deposition of Christ by Simon Rice – will be showcased in Bradford Cathedral until the 7th April.
Simon Rice says:
"The Deposition of Christ is a moment in the gospel accounts when Jesus was taken down from the cross to be laid in the tomb. It is a passing moment; a necessary transition in the story but captured here on canvas. The painting, however, is surprising and jarring. It is both realistic and surreal. It is muted and dark but with splashes of colour."
The Revd Ned Lunn, Canon for Intercultural Mission and the Arts, says:
"We are excited to host this piece during the season of Lent and hope it provokes reflection and conversation about the process of creating art and the role inspiration and faith plays in it. We think this exhibition also compliments our Lent book.
"There are expected figures alongside anachronistic objects. It is an expression of an artist wrestling to make sense of his subject. The painting is accompanied by the story of the artist's evolution of the piece and, so, the process becomes just as important as the final piece."
This exhibition will be viewable during the Cathedral's regular opening hours of Monday – Saturday 10am – 4pm, and service times. The piece will also be used as part of the Cathedral's Good Friday 'Preaching the Cross' event.
Bradford Cathedral has also made available online resources for the season of Lent, for teachers, parents and carers.
Shrove Tuesday
EYFS/KS1
KS2-KS4
Ash Wednesday and Lent
All Ages
KS2-KS4
VCS: Lent Stations: Repentance & Forgiveness
The VCS are marking the season of Lent with our series of 'Stations' on the themes of Repentance & Forgiveness.
This series of Stations consists of fourteen selected commentaries connected to this year's themes, each with audio and reflecting on a biblical passage in dialogue with a work of art.
They will be sharing two new Stations each week of Lent, beginning on Ash Wednesday.
They hope that these resources help you experience the Bible and art in new and meaningful ways.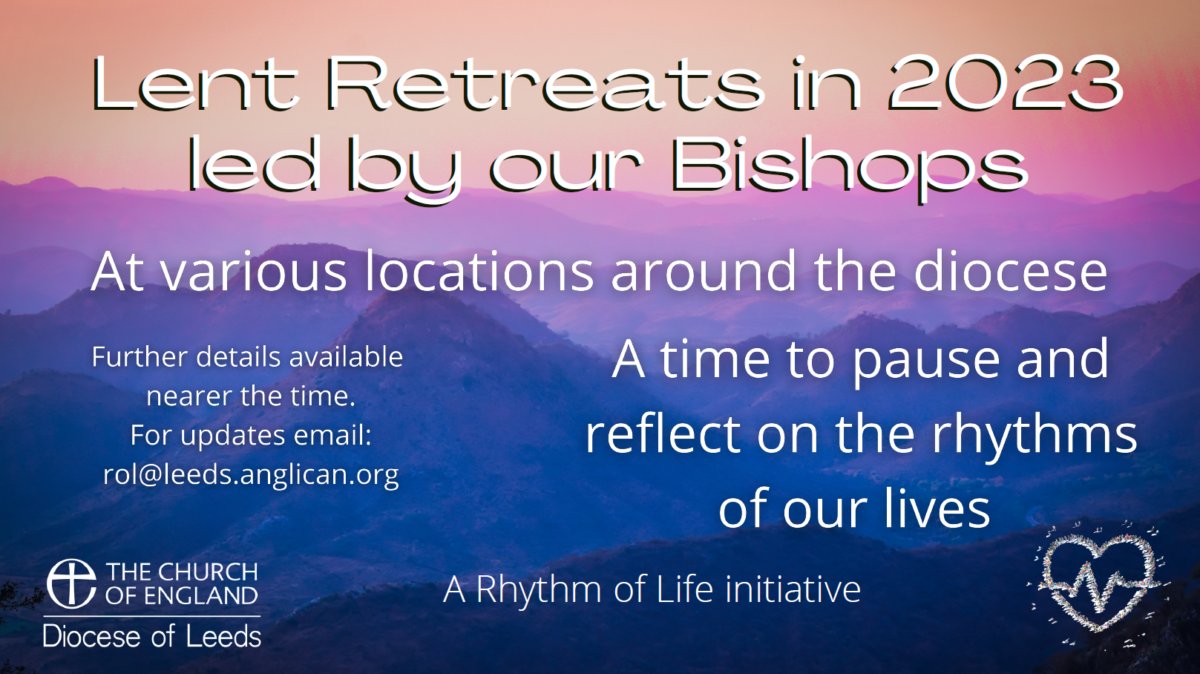 The Lent Retreat is a time of reflection and prayer in the Cathedral. Suitable for those who have been on a retreat before and those who have never done so until now.
There will be optional activities, music and silence. You will receive encouragement to use the time in the way which best suits you.
Refreshments are served from 9:30am and the event begins at 10am.
For further information, please contact: Carmel Dylak carmel.dylak@leeds.anglican.org or 0113 353 0290