The Bradford Cathedral Organ is a versatile and well-loved instrument heard in services and concerts throughout the cathedral year. It is a four-manual instrument with 60 speaking stops, and can trace its origins to an English romantic instrument built by
Wm. Hill & Son
 in 1904.
When the new cathedral east end was built, an organ was installed in a chamber on the north side of the central tower, directly above the choir stalls. This 1961 organ was built by Hill, Norman and Beard in an "American Classic" style, and was designed to play music of any era and genre. The organ was revoiced and extended in 1977 by J W Walker, and this is the sound you can hear today.
The organ is notable for its wide palate of tonal colours and the cathedral is famous locally for its organ recital series, held every Wednesday in term-time.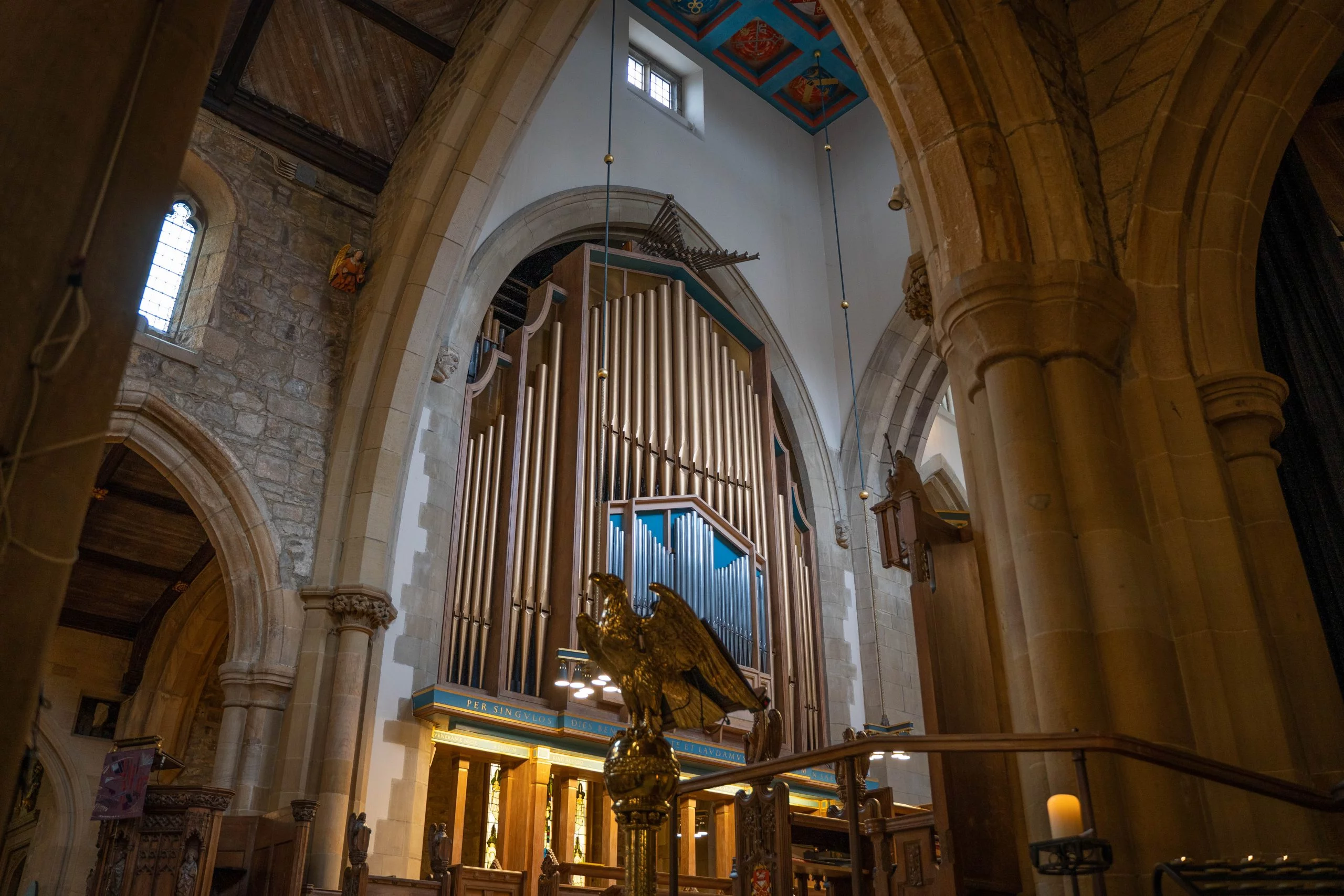 Booking the organ
To book the organ, please contact the Cathedral office by e-mail or on 01274 77 77 20
You can see the organ in action here, played by Graham Thorpe our Director of Music.