On Thursday 3rd June – World Bicycle Day – 25 cyclists set off from Bradford Cathedral to travel the 20-or-so miles to Wakefield Cathedral as part of the inaugural Cathedrals Cycle Route relay, a national event taking in all 42 of the English Cathedrals.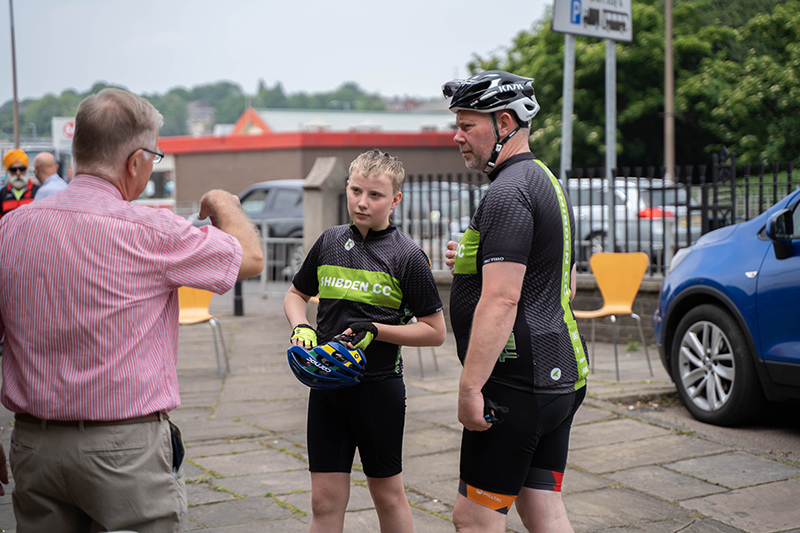 Amongst the cyclists were father and son team David and Luke, who are both members of the local Shibden Cycling Club and share a passion for all things two wheels.
We spoke to them as they got ready to set off from Bradford Cathedral.
"I've been cycling since I was 13," David told us. "I used to race for the 'East Bradford Cycling Club' but now I've moved onto Shibden.
"Luke is a member too and enjoys doing the fun activities with us. He likes the training and the big rides."
We asked Luke what he most enjoyed about cycling:
"I enjoy the climbs and the downhills, and having fun whilst cycling!"
Luke is a member of the Bradford Cathedral Choir and most enjoys singing at the services. He's also learning the piano, which is going well.
David and Luke enjoyed taking part in the Bradford to Wakefield leg of the relay and led the pack to the doors of Wakefield Cathedral.
Their time as members of the Shibden Cycling Club, where a 20-mile ride can include up to 4000ft of climbing, certainly prepared them well for the relay.
"I like the climbing," David told us. "It's the excitement of getting to the top. it's hard work getting there, but it's such a good feeling."