Elspeth Manders is a fine artist based in the UK. She studied Music at the University of Oxford, and has since continued to engage with both art forms by composing music and creating works of art.
Recently she began painting churches and cathedrals for an exhibition, and her capturing of Bradford Cathedral on canvas caught our eye, and so we caught up with her to discuss the exhibition, her musical interests and her work at Chelmsford Cathedral.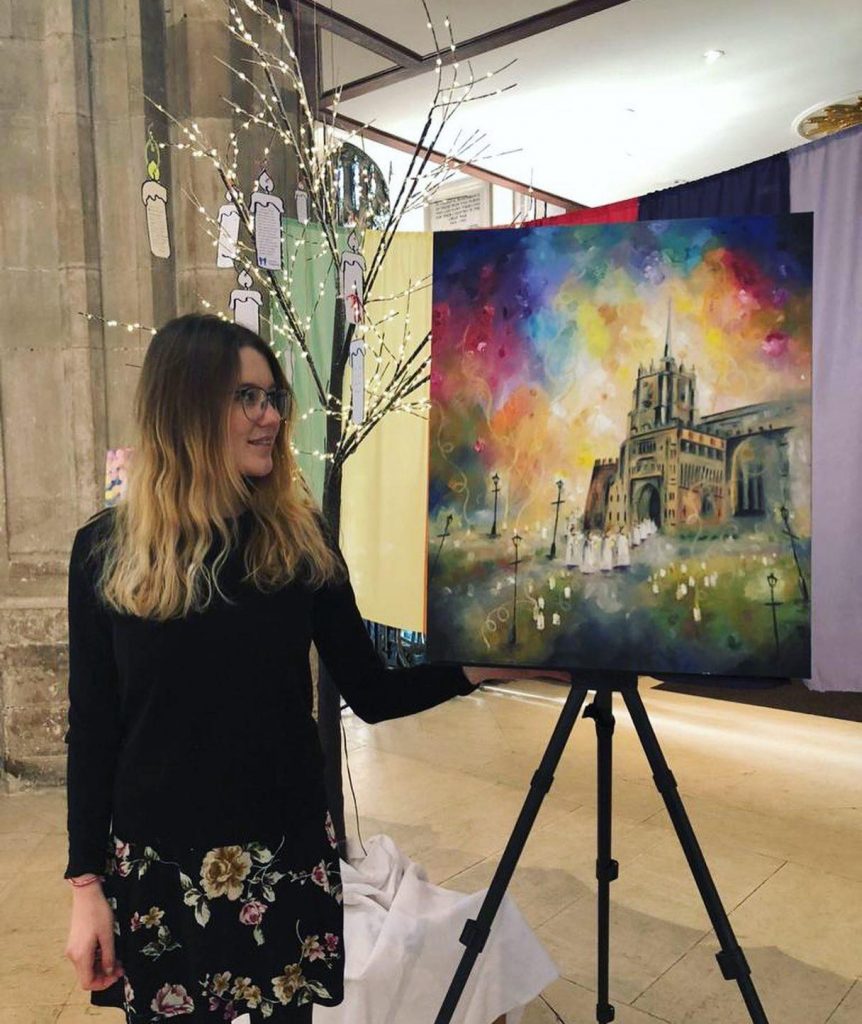 You've been painting images of various churches and cathedrals recently for a new exhibition. Could you tell us how this exhibition came about?
The exhibition is up during July 2021 as part of The Maldon Festival, an arts festival in Essex. It is a joint exhibition with photographer, Liz D'Ancona, exploring local and global sacred spaces. The opportunity came about after the church (for which I am also a singer in the choir) commissioned a canvas of the church to mark the dedication of their new organ – the exhibition grew from there!
How did you choose which churches / cathedrals to paint?
I try to paint sacred spaces that I have visited. I work at Chelmsford Cathedral, and sang there as a chorister, and so this naturally lent itself as the first subject matter for the series! Recently I visited my friend, an employee of Bradford Cathedral, and we visited a number of Cathedrals up North, for which Bradford Cathedral and Durham Cathedral made the cut!
How would you describe your painting style?
I would describe my painting style as expressionistic: my paintings have an iridescent impasto style and impressionistic panache.
Could you tell us a little about your time painting Bradford Cathedral?
Bradford Cathedral is a gem of a Cathedral to paint because of its scale, which can be easily captured on canvas. I started by sketching the cathedral in pencil, and then gradually built up the paint layers over a few days.
When you paint a building, what do you try and capture?
I try to capture the magnitude of the building via hyperbolised perspective, and to capture its beauty through colour and style. The backdrop plays an important part in capturing the beauty of the space: the colours are fantastical, their bright colours a contrast to the subtler tones of the building, and the fluid line work in the backdrop contrasts to the more defined linework of the architecture.
When you're not painting cathedrals, what else do you like to capture on canvas?
I have several collections, including outer space, landscapes, and mythical birds. My oeuvre examines the quotidian and the tangible surrounding world, as well as more abstract explorations of the cosmos and fantasy worlds.
You plan to paint all 42 of the English cathedrals – which one are you planning on next?
It's hard to choose! I am currently painting another version of Chelmsford Cathedral, which will be used as the signature artwork for the enthronement of the new Bishop of Chelmsford taking place in September. Next up is York Minster: I have some lovely primary imagery to draw from, following my recent trip there. Also on the short list are Ely Cathedral and Portsmouth Cathedral, which I am hoping to visit over the next month.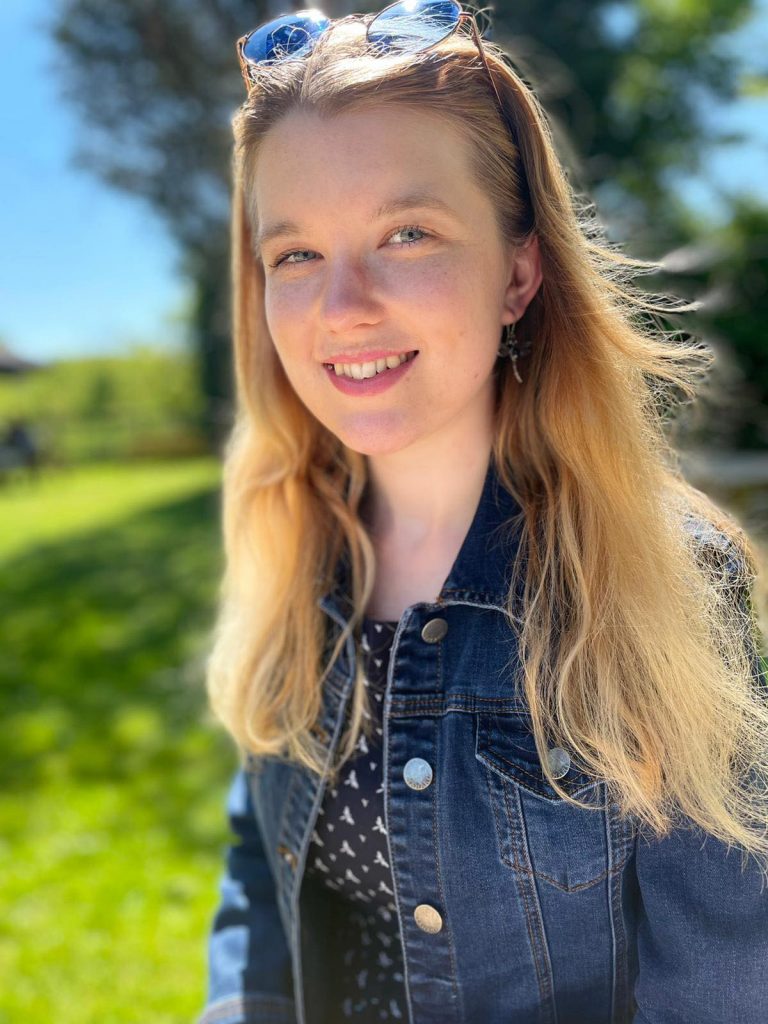 You are the 'Music and Liturgy Assistant' at Chelmsford Cathedral. How have you found that role?
It's a diverse role that is challenging and rewarding. I enjoy engaging with sacred music and liturgy on a daily basis in the preparations for and implementation of the Cathedral's programme of worship.
In the world of music, you had success back in 2013 by getting the first prize at the Young Composer of the Year award. Is composing something you still do?
Yes! I still write music, primarily for vocal forces and solo piano. Whilst studying at the University of Oxford 2015-2018 I had pieces performed by student and professional groups, including the Worcester College Chapel Choir and the BBC Singers. Recently I composed a vocal quartet, 'The Moon of Heaven', which was commissioned and performed by Electric Voice Theatre as part of Essex County Council's initiative Essex 2020.
How can we find out more about your artwork?
My artwork is available to purchase via my website artbyelspeth.com, via Instagram @artbyelspeth, or Facebook. I am always happy to be contacted about opportunities for collaboration and/or commission, for either art and/or music!
Finally, what is the one painting project you'd love to do in the future that you haven't got round to yet?
I'd love to draw on the cross-modal intersections between music and art by portraying music in visual form. I'd like to start by painting canvases based on programmatic instrumental music (for example, Holst's 'The Planet's, Beethoven's Pastoral symphony), with the aim to explore turning absolute music (if there is such a thing!) into visual form further down the line.