Mark Bayliss, and his brother-in-law James Van Cleef, arrived at Bradford Cathedral just after 1pm on Tuesday 21st September as they completed the first half of the national Cathedrals Cycle Route, having cycled between 21 cathedrals after leaving Truro earlier in the month.
They have already raised the impressive figure £180k for Cancer Research UK through their pilgrimage rides in memory of James' son Adam, who died of cancer aged 24.
Mark and James arrived at the Cathedral, to be greeted by the Revd Canon Paul Maybury, Acting Dean, and Maurice Manktelow, Bradford Cathedral's 'Cycle Champion'. Whilst they refuelled and got their Pilgrim Passports stamped and stickered, we asked them about their journey towards Bradford.
Mark: "It has been fabulous – more than I've expected, and I really wanted to carry on!"
James: "But I said no!"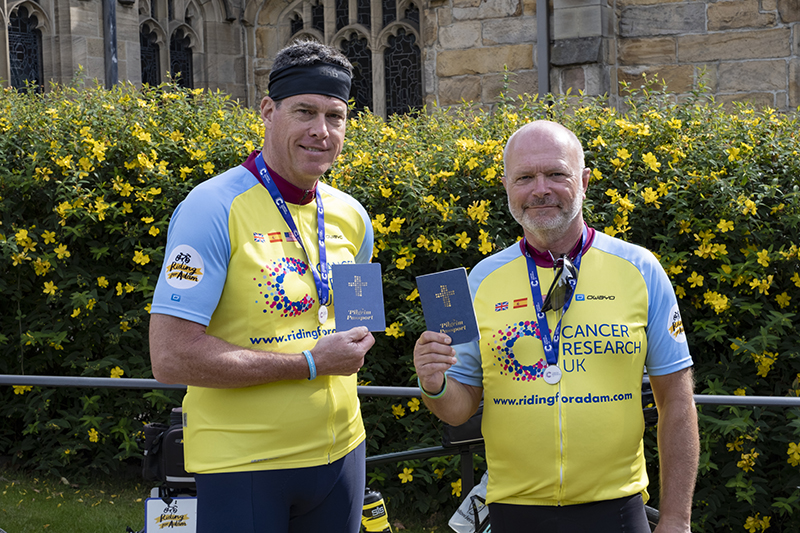 We then asked them what their plans are until they pick up the route and complete it next Summer.
James: "A little bit of cycling here and there, a lot of gardening, looking after my grandson – that'll be fun – and when it's too cold, static cycling and making sure we're fit!"
Cities would be diminished without their Cathedrals

Mark Bayliss
Mark and James will depart from Bradford Cathedral on the morning of Sunday 15th May 2022 to complete their journey around the final 21 cathedrals. Soon afterwards they then set off on their next big challenge in America – the USA 'Coast to Coast'. We asked if they were ready…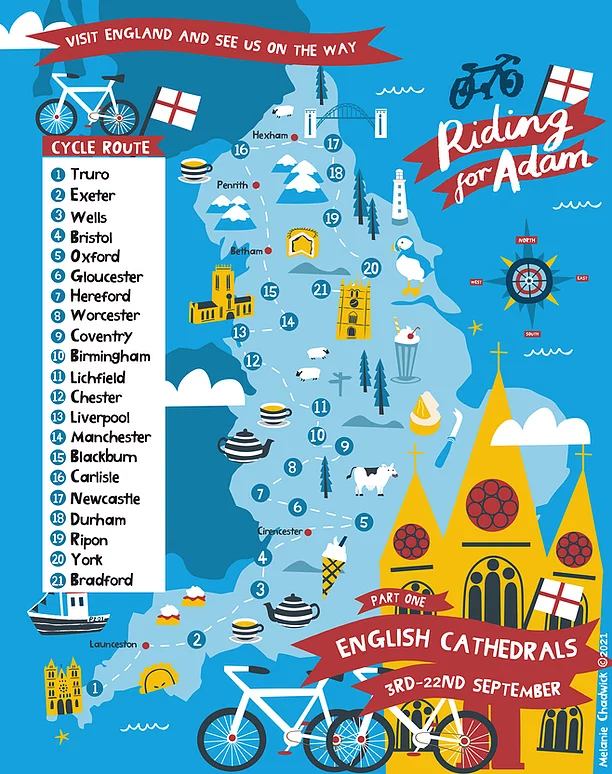 Mark: "We're not ready yet! We're never really quite ready but we're ready enough, and that's where we need to be. And doing the second part of the Cathedrals in May, strategically that's important to us and it'll make sure that we're fit for August for New York to Los Angeles."