Satwant Singh cycled to Glasgow to take part in the Day of Action at COP26 because he is passionate about cycling and environmental matters. On Friday 19th November he joined Mike de Villiers at the Bradford Cathedral Woodland site off Gaisby Lane to plant an oak tree to mark the events of COP26. Both Satwant and Mike took part in establishing this new woodland when around 800 trees were planted in 2017. Over 70 people from seven different community groups joined in the planting that day and also watched Lord Mayor, Abid Hussain, plant an oak which is now thriving.  A living memorial to a great citizen of Bradford.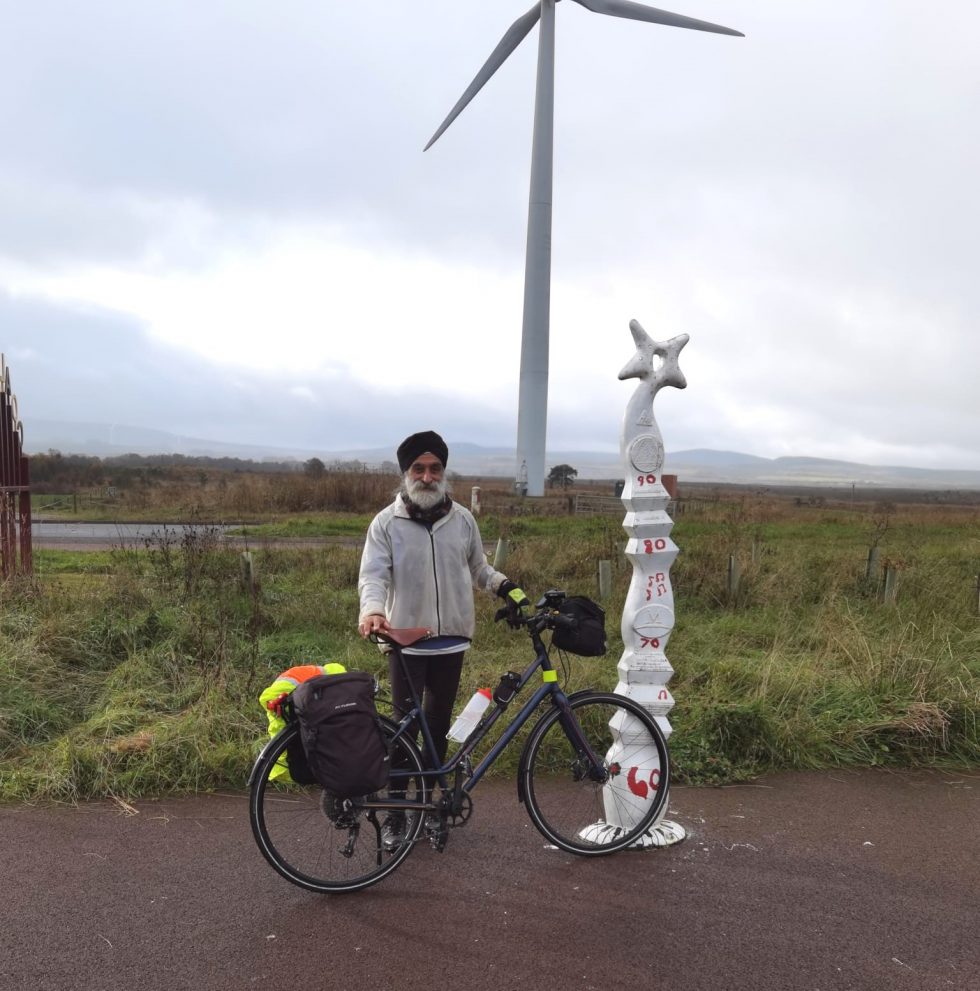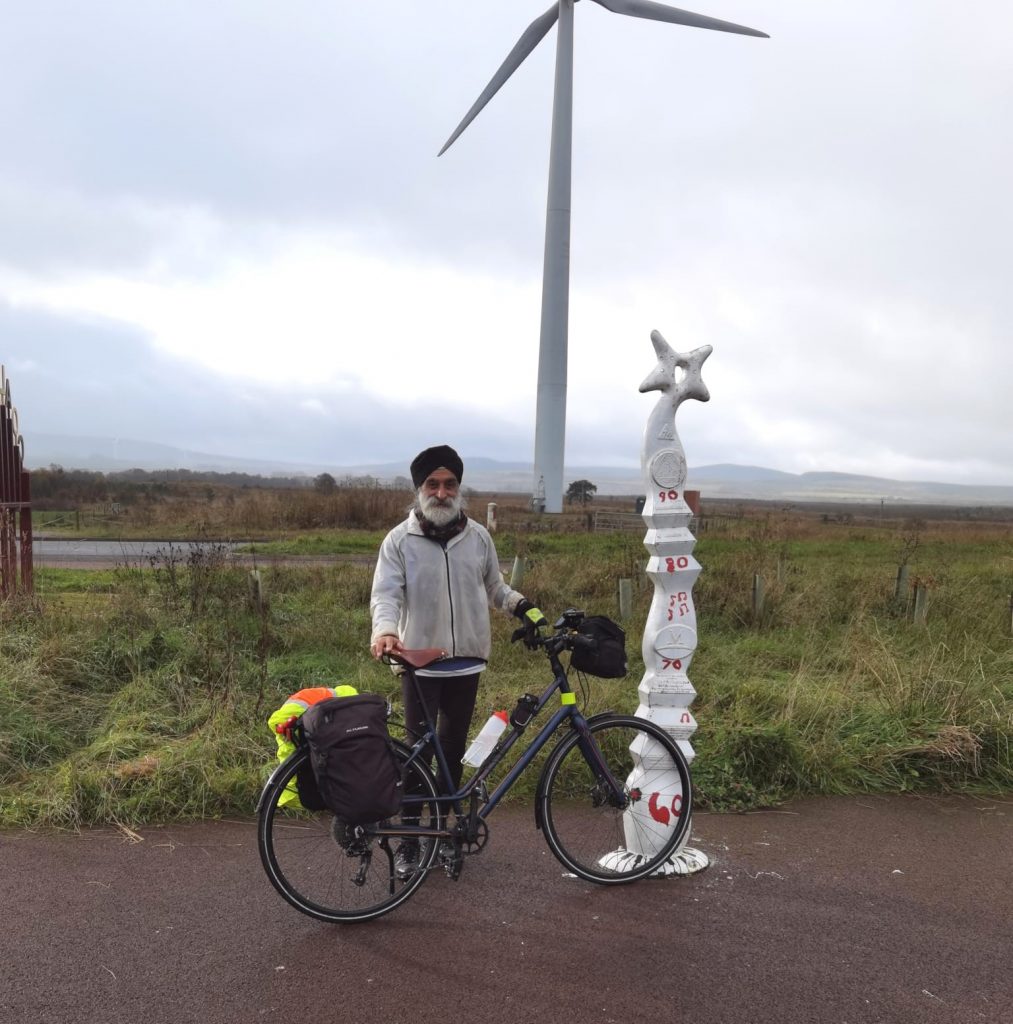 Bradford Cathedral Woodland Project was set up by congregation members who wanted to reduce the carbon footprint for all the paper used in printing for services and ceremonies. Planting the trees has been a community project from the outset and it seemed fitting that Satwant should plant a tree to mark COP26. Gradually a new woodland is being established alongside Bradford Beck where it will become an amenity while also storing carbon as well as reducing flood risk.
Whatever the background it is more important than ever that the community work together in order to develop a more sustainable life. Planting trees together is a first step which will be followed by further actions in which we all learn what it is we should doing post COP26. Bradford Cathedral and Ramgarhia Gurdwara are places of worship where people meet to worship and to share their stories and anyone is always welcome.
Mike de Villiers