The Big Brew saw people take part in person and online.
The Bradford Cathedral Big Brew! took place on Sunday 27th February 2022, during this year's Fairtrade Fortnight, and saw the Cathedral full of people catching up whilst enjoying a cup of Fairtrade tea or coffee. Some who weren't able to make it to the Cathedral also joined in from home with the Virtual Big Brew.
Many contributed cakes to the event, including banana and chocolate muffins; banana bread; ginger loaf cake; ricciarelli; and Earl Grey tea-loaf, which included vegan and gluten-free options.
Alongside the food and drink there were also quizzes and competitions, and a presentation all about the work of Traidcraft Exchange, a charity that works to promote justice and fairness in trade.
All the money raised at the Bradford Cathedral Big Brew! – which stands at £242.34 – will go towards Traidcraft Exchange's work helping communities in the Global South fight climate change and an unfair trading system which traps them in poverty.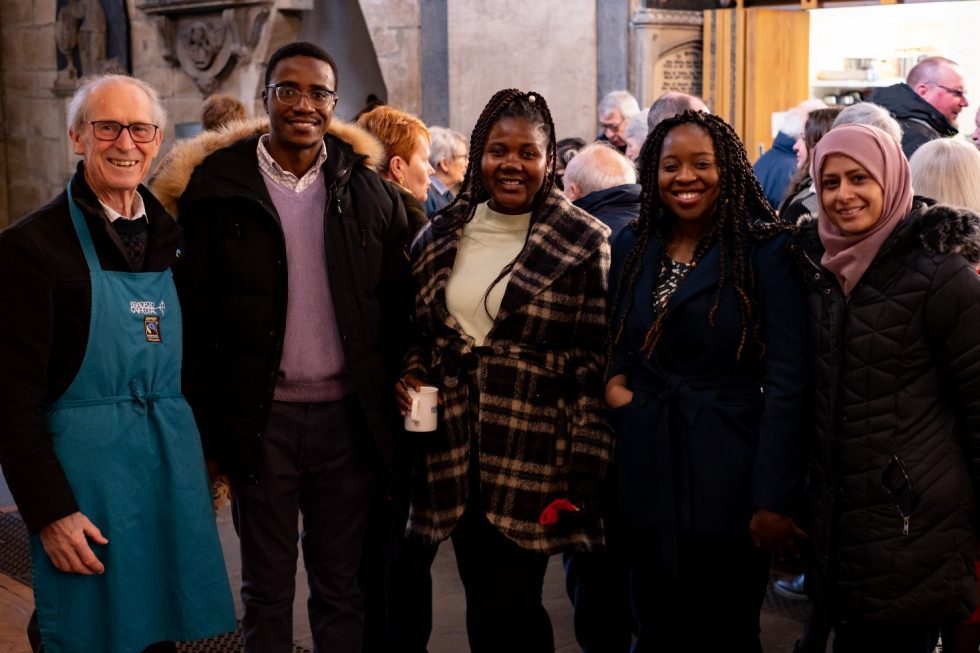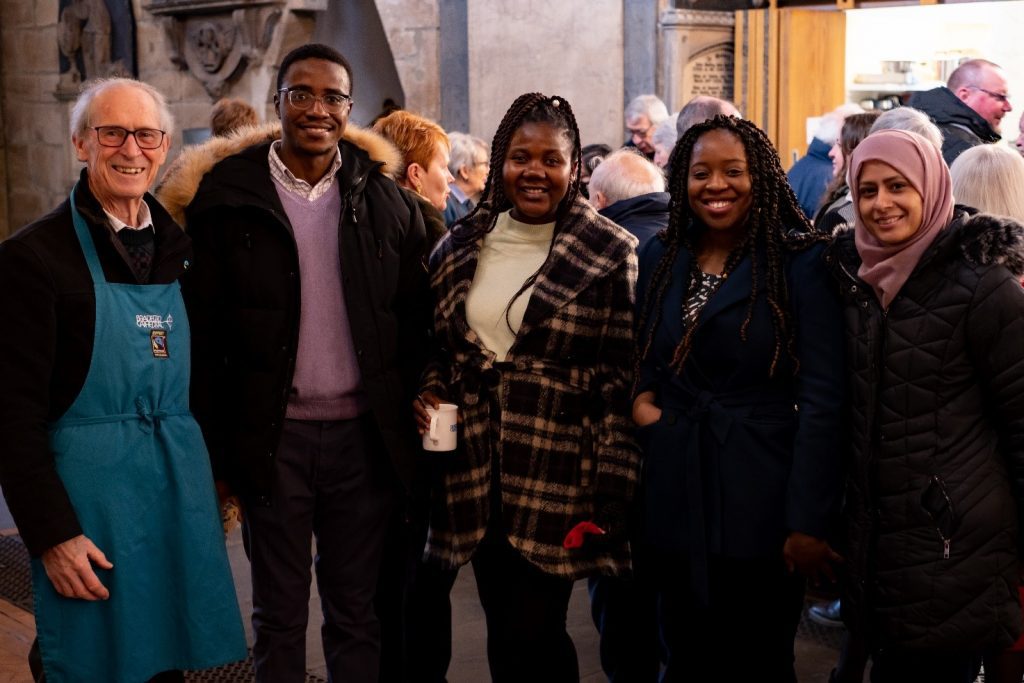 The Cathedral's 'Traidcraft stall' also returned on the day, having been missing since before the pandemic, which stocked lots of Fairtrade products, and it will be returning regularly to the Cathedral, starting with Sunday 13th March 2022.
Elaine de Villiers, of the Bradford Cathedral EcoGroup (who organise the annual Fairtrade Fortnight events), says:
"Climate change and inequality can feel like overwhelming problems. But a fun event like this gives a practical simple way we can all help. We've got an amazing event planned and we're delighted to be able to support Traidcraft Exchange in this way.
"This is our annual event to support the work of Traidcraft Exchange in raising essential funds to help people change their lives for the better. We have the power to CHOOSE THE WORLD WE WANT!"