The recently refurbished de Lacy Centre, in the grounds of Bradford Cathedral, was officially opened in March during a thank you event to acknowledge the major donors – individuals and trusts – who contributed to the project.
The refurbishment of the space – which is used for community groups, meetings and events, including the closing night of 2021's 'Drunken Film Fest – Bradford' which took place shortly after the Centre's initial opening – saw the building transformed with a new fully-fitted kitchen, accessible toilets and a refreshed, modernised main space.
The event was introduced by the Revd Canon Paul Maybury, Acting Dean of Bradford, who spoke about the work and the use of the space, before thanking the donors.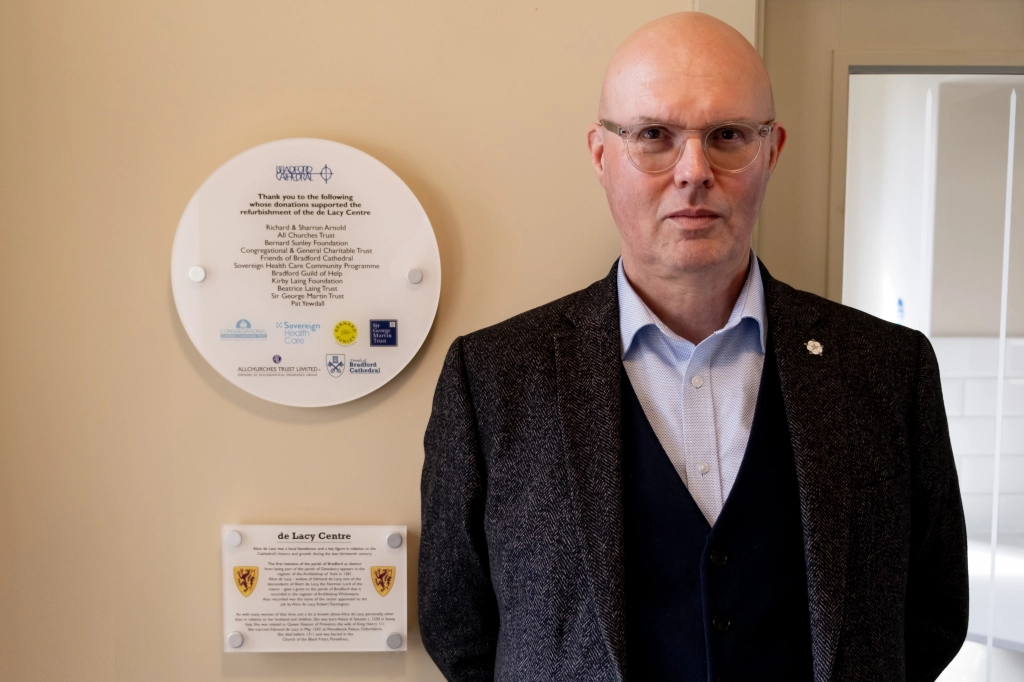 The building was formerly known as the Parish Room, but was renamed following the refurbishment, in memory of Alice de Lacy, who was a local benefactor and a key figure in relation to the Cathedral's history and growth during the late thirteenth century.
Alice de Lacy – widow of Edmund de Lacy, one of the descendants of Ilbert de Lacy, the Norman Lord of the manor – gave a grant to the parish of Bradford that is recorded in the register of Archbishop Wickwayne.
More can be found out about her connection to the Cathedral in an information plaque in the foyer of the Centre.
Sharon Link, Income Development Officer at Bradford Cathedral, says:
"The event was a lovely opportunity for the Cathedral to thank some of the trustees and major donors personally for supporting the original refurbishment appeal of the new de Lacy Centre.
"The centre, now completed, means the Cathedral has a meeting room with great facilities that can be used by anyone wishing to hire somewhere in the city centre. Thank you to everyone that helped Bradford Cathedral complete this project."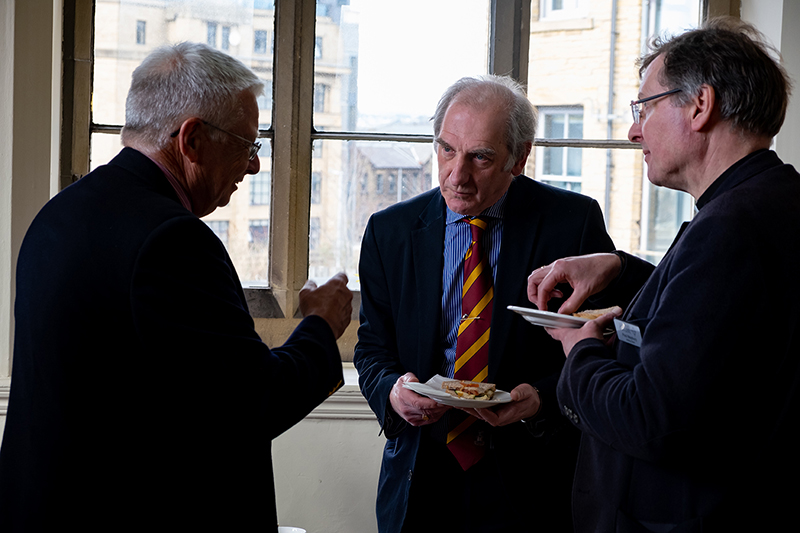 The full list of donors for the project are: Richard & Sharron Arnold; All Churches Trust; Bernard Sunley Foundation; Congregational & General Charitable Trust; Friends of Bradford Cathedral; Sovereign Health Care Community Programme; Bradford Guild of Help; Kirby Laing Foundation; Beatrice Laing Trust; Sir George Martin Trust; and Pat Yewdall, whose son Chris also attended the thank you event.
The de Lacy Centre is currently used by many Cathedral groups and the music department for rehearsals, and is also available for bookings. Please contact Bradford Cathedral for more information.