Masons' marks are visible around the Cathedral.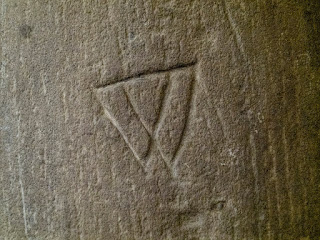 Masons marks may be found in several places in the Cathedral and can be interpreted as the 'signatures' of the masons who built the Church of Saint Peter and St Paul, later the Parish Church of St Peter. It was a way of marking the work that they had done and also making sure that they got paid! The marks were proof of what they had carved and built.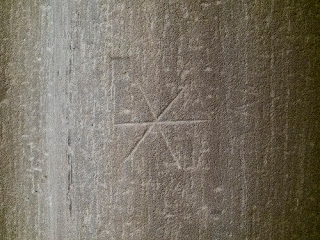 So far sixty different masons marks have been identified in the Cathedral. These date from the Medieval period. Many are found inside the bell tower, others in the nave. The quantity denotes the long period that the building work covered. The building of the current Cathedral commenced in 1341, the nave was completed by 1458 and the upper part and windows (the clerestory) was finished in 1493 and the bell tower was added in 1508.