Music is an important part of worship at the Cathedral.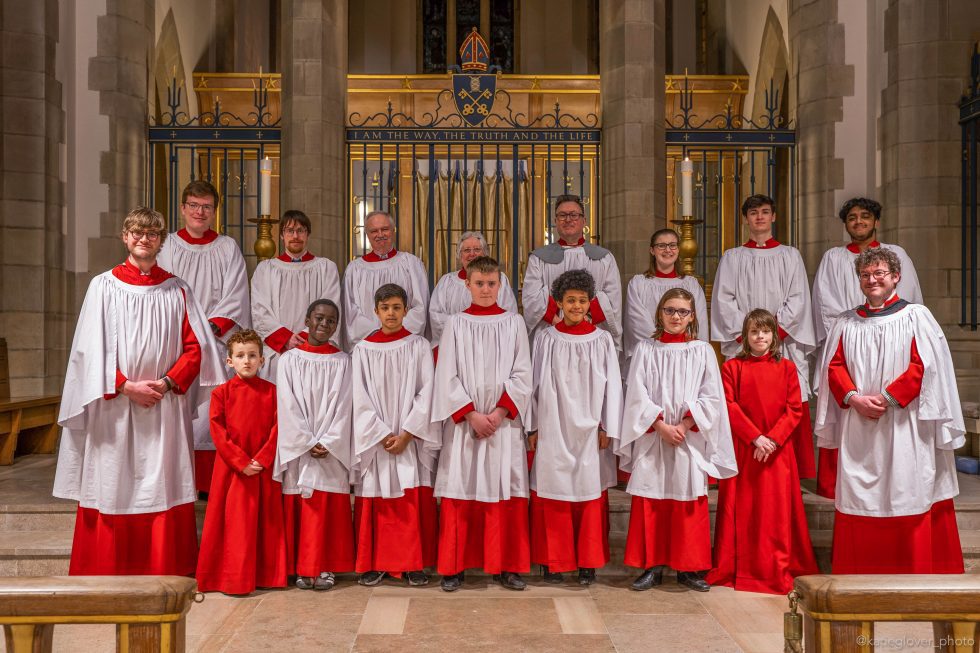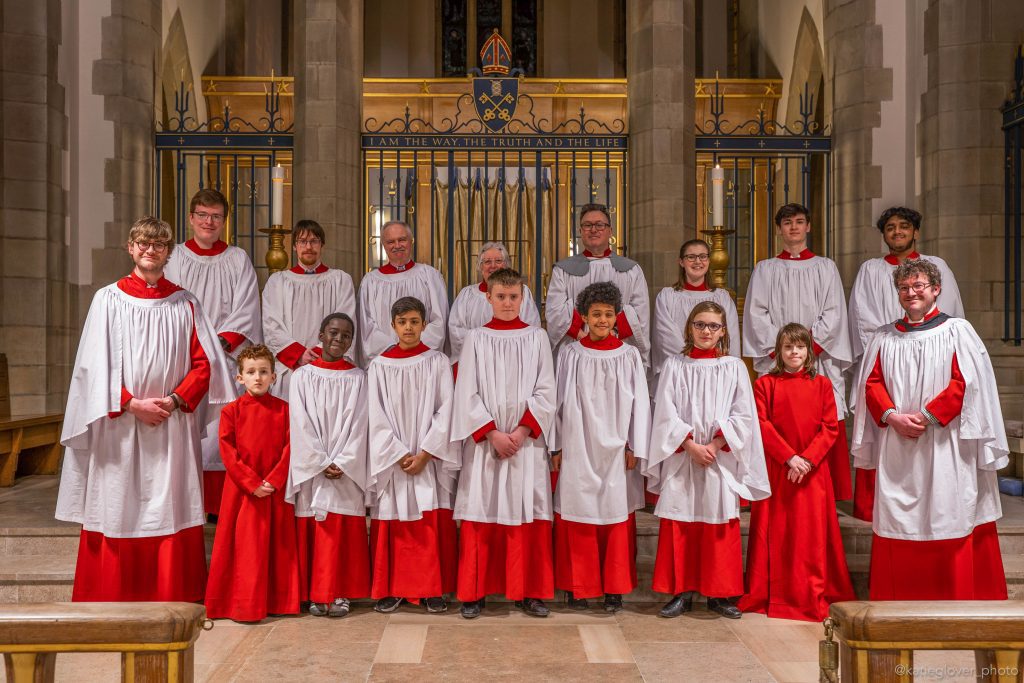 Worship
Worship in a Church of England cathedral consists of prayers, hymns (sung prayers), readings from the bible and silence.
There is a very famous hymn that begins with the words:
'Be still for the presence of the Lord, the Holy One is here'.
You can hear this hymn being sung in a cathedral by following this link
Although Christians believe that God is everywhere, some believe God's presence may be particularly felt in a place of worship and that worshiping in a church like the Cathedral brings them closer to God.
In worship Christians show their trust in God and Jesus. Jesus taught Christians to call God ' Father', and invited everyone to share their lives with God. Christians believe in Jesus as the Son of God (God in human form), and Christian worship is based on the Jewish prayers which Jesus and his followers used. This worship is offered to God and reminds Christians that they depend on God for their existence. One of the prayers used in the Cathedral says, worship is our duty and our joy.
Music at Bradford Cathedral

Bradford Cathedral Choir is at the heart of the Cathedral's acts of worship and music making.
There are boy and girl choristers and the children are drawn from a wide number of schools. They sing together with the adult men and women who are also in the choir. The choir sits in the choir stalls.
In addition to singing for Cathedral services, the Choir tours regularly within the UK and has toured internationally, they sing at services at other churches within the diocese, as well as recording and broadcasting.
Listen to the Cathedral Choir sing Evensong.

Evensong takes place in the Cathedral four times a week. It is the last act of worship in the day.
The Organ
Music is made to accompany the choir and the congregation, on an instrument called an organ. An organ has keyboards like a piano. The one at the Cathedral has four keyboards. The sound comes out of pipes, every one makes a different sound. The organ at the Cathedral has over 3,000 pipes.
The Cathedral first had an organ in the 18th century and it was near the West Window. The current organ was built in 1904 and was moved to where it sits now in 1962.