The sound of church bells is associated with Christian worship
Bells were introduced in churches around 400 CE by Paulinus of Nola and their use in Britain was popularised by priests, monks and friars, many of who came here from other countries as missionaries.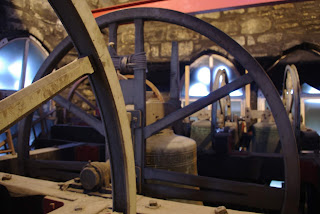 In 750 CE Ecgbert, the then Archbishop of York, ordered all priests to toll their bell at certain times of the day and to mark key holy days and festivals. St Dunstan, Bishop of London and Archbishop of Canterbury, hung bells in all the churches under his care during the late 10th Century.
The original church on this sight will have had a single sanctus bell to call the faithful to worship, but a bell tower was not a feature of the building. The current tower dates from 1508. In 1666 the first 'peal' or group of four bells was hung in the tower and a clock was added soon afterwards.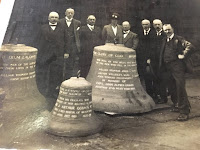 By the 19th century the peal of bells totalled ten. These bells were recast in 1919 and re-dedicated as World War I Memorial bells, due to the perseverance of Joe Hardcastle (a bell ringer at the Cathedral for 60 years) and the generosity of the people of Bradford.
The Memorial Bells are made from an alloy (a mixture) of two metals, copper and tin. They are arranged in the tower in the order of the musical scale, from the smallest and highest pitched (the treble) to the largest and lowest pitched (the tenor). The weight of the tenor bell is 1300 kilograms (kg) and the weight of the treble bell at 254 kg. Compare these to the weight of an average man in the UK today which is 83.6 kg and the average weight of a woman which is 70.2 kg and you can see that even the smallest of the bells is in actual fact very heavy!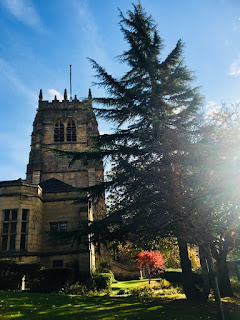 The bells are hung within a wooden frame and attached to a wheel. The bells rotate 360 degrees on this wheel and a piece of metal called the 'clapper' in each bell, strikes the inside at the end of the swing to sound the note. The bells are rung, using long ropes that hang down from the belfry where the bells are hung, into the ringing chamber, where the bell ringers stand to ring.
A further two bells were added in 1975. They were donated by the Parish Church of St. John, in Little Horton. So the Cathedral now has a peal of 12 bells.
The ten Memorial Bells and the tower, were refurbished in 2019, with the aid of a National Lottery World War I Heritage Grant.
There is also a much older bell dated 1715 currently in storage in the Cathedral and a sanctus bell located behind the altar outside the Lady Chapel.