Ahead of our Fairtrade Fortnight Big Brew on Sunday 12th March 2023, at 11:30am, we are looking for you to take part in our #ExtremeBrew challenge.
We sent some of our brave EcoGroup members to the top of our tower to enjoy a Fairtrade cuppa – but can you do better?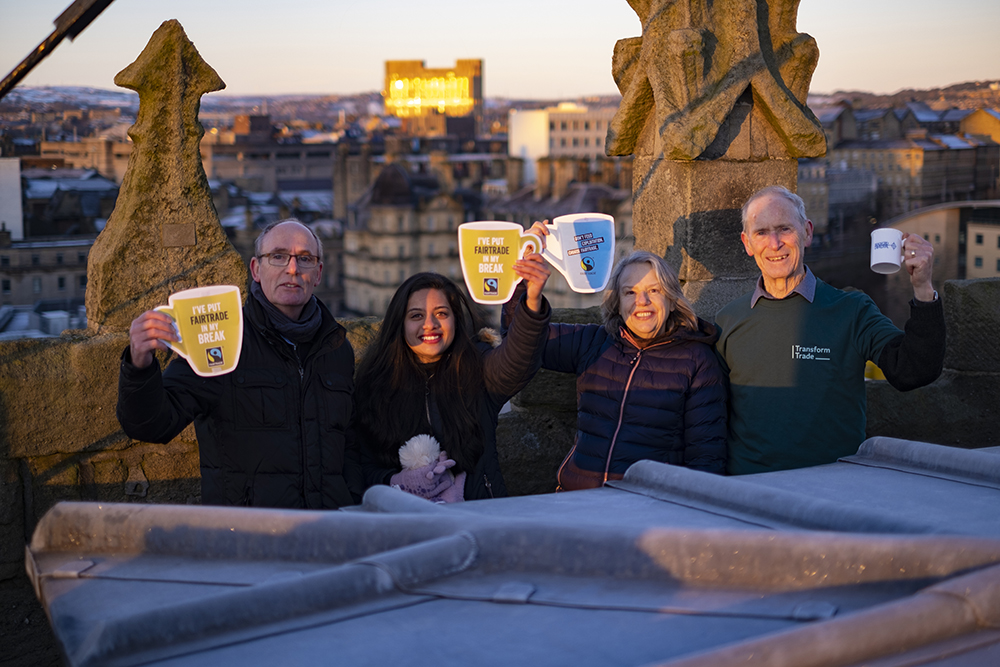 We're looking for photos of your Fairtrade cups of tea, coffee, hot chocolate or another brew in a mug, in an unusual or amusing setting – and you can share them with us ahead of the Big Brew using #ExtremeBrew on Twitter or Instagram, or by e-mailing them to events@bradfordcathedral.org
(Obviously, please don't do anything dangerous / illegal in the pursuit of your unusual drinking location!)
We look forward to seeing what you come up with…!