The commissioned piece – Duet, Aria & Fughetta on Bradford – was heard for the first time on the Wingfield Organ on Wednesday 8th March 2023 – and you can watch the performance back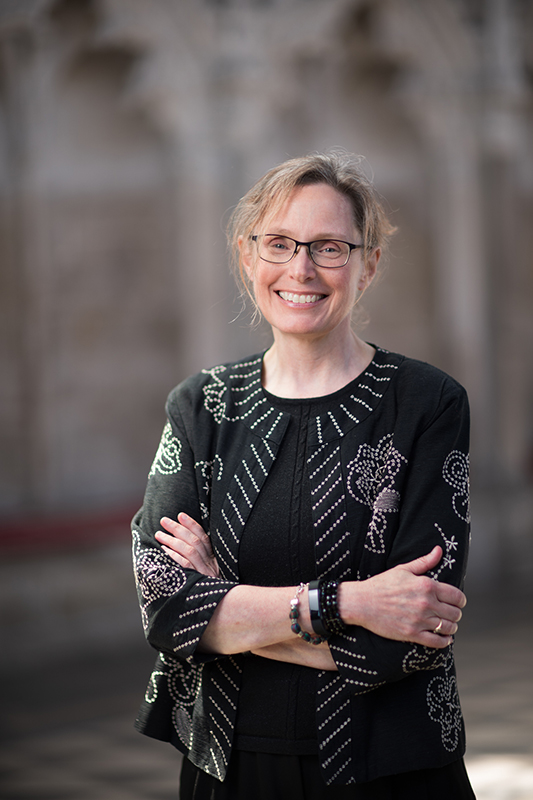 A piece of music commissioned by the Director of Music at Bradford Cathedral made its debut on the 8th March date of the weekly Wednesday@One Organ Recitals.
The piece – commissioned for International Women's Day 2023 – was written by Sarah MacDonald MA FRCO ARSCM and was performed by that week's organist, Imogen Morgan from St Mary's Episcopal Cathedral in Edinburgh.
The composition is entitled Duet, Aria & Fughetta on Bradford and has been written for the Wingfield Organ, a mock-Tudor instrument that is currently located in Bradford Cathedral, having been brought in for last autumn's Organ Day run by the Bradford Organists' Association.
The piece itself is based on a 19th Century hymn tune by Haydn called Bradford.
The organ recital season during which it was featured was been themed around 'celebrating female composers'.
Sarah MacDonald says of the piece:
"It's very tonal. It's pastiche. I hope they will hear the tune of the hymn, and its two-part invention. I hope by the end they'll think that's a nice little hymn tune by Haydn – we should sing it!"
Imogen Morgan, who we spoke to ahead of the performance, says:
"I am very excited to be premiering this new composition! Sarah has skillfully worked the hymn tune 'Bradford' into three distinct movements in the form of an early keyboard suite. The piece is perfectly paired to the historic Wingfield organ, and I am looking forward to its first performance."
Graham Thorpe, Acting Director of Music at Bradford Cathedral, says:
"It's really special to have new music played on such an important historical instrument, a perfect way to celebrate International Women's Day 2023."
You can hear a recording of the piece by watching the video below.