The Revd Pete Gunstone – Fountains Church Bradford Curate and Bradford Cathedral Interim Precentor – was Licenced and Installed on Sunday
On Sunday 21st May the Revd Pete Gunstone was licenced and installed as the 'Minor Canon for Worship and Nurture' at Bradford Cathedral, at a special Choral Evensong.
The Minor Canon for Worship and Nurture role focuses on developing the Cathedral's existing worship, with a particular focus on the choir, and exploring how worship can be enhanced. This role will assume responsibility for enhancing and broadening the Cathedral's liturgy and enabling the choral music to thrive. They will also lead in ensuring that Bradford Cathedral is a safe place for all to flourish.
The Revd Pete Gunstone was previously a Curate at Fountains Church Bradford, as well as the Interim Precentor at Bradford Cathedral.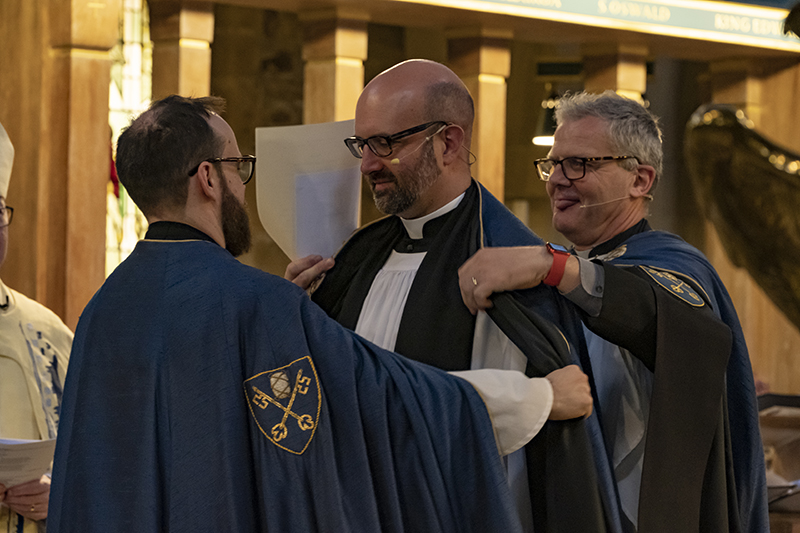 The Choral Evensong included hymns, Biblical readings and a sermon by the Rt Revd Nick Baines, Bishop of Leeds, and music was led by musicians from Fountains Church Bradford, led by Jonny Mansfield, their Creative Director, alongside the Choir of Bradford Cathedral, conducted by the Director of Music Alexander Berry, and accompanied by Graham Thorpe, Assistant Director of Music.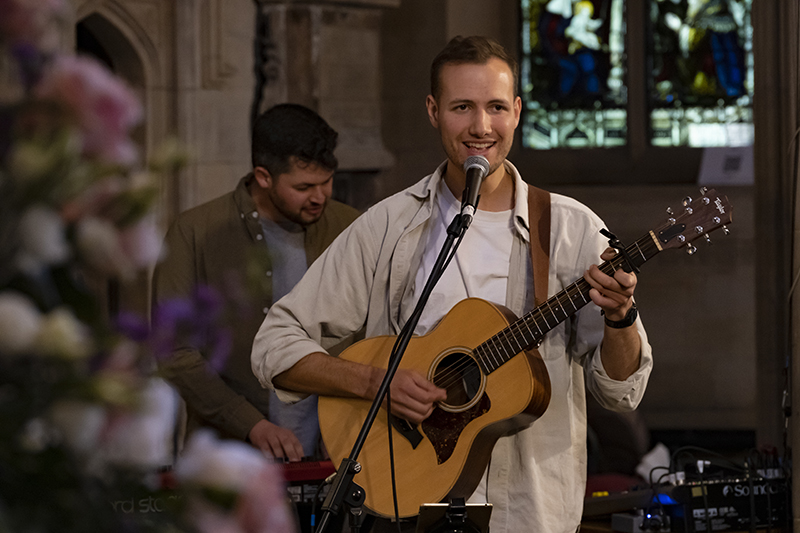 The Licensing was conducted by the Bishop of Leeds, and the Installation by the Very Revd Andy Bowerman, Dean of Bradford. The Cathedral was filled with congregation members, family and many others, and the service was also streamed live, welcoming participants from across the country. You can catch-up with the service for the next two weeks on the Bradford Cathedral Facebook page or YouTube channel.
The Revd Pete Gunstone, says:
"It is hard to describe in words what the service of my licensing and installation as Minor Canon for Worship and Nurture meant to me. On the one hand, the ceremonial actions could be said to be an unnecessarily complicated way to mark a bloke starting a job. On the other hand, all of those things recognised and reflected in some way the work of God in my life and in the life of the cathedral community, and the way in which those things are now being entwined together.
"I loved the way in which the cultural lives of the Cathedral and Fountains Church were able to be brought together, and it was a privilege to be addressed personally by Bishop Nick concerning my vocation.
"My thanks to all who made it what it was."
More photos from the service can be found on the Bradford Cathedral Facebook page, and the service can be watched back on Facebook – and the Cathedral's YouTube channel – for the next two weeks.