Eight Church of England schools took part in the friendship-themed event at Bradford Cathedral as pupils from local Church of England schools said goodbye to their time in primary education and looked forward to starting secondary school
Pupils from Bradford and District Church of England schools gather in the Cathedral, under "hand-print" bunting, symbolising friendship
Bradford Cathedral was filled with Year 6 pupils from eight Bradford and District Church of England schools on Thursday 6th July, who were taking part in the annual Leavers' Service.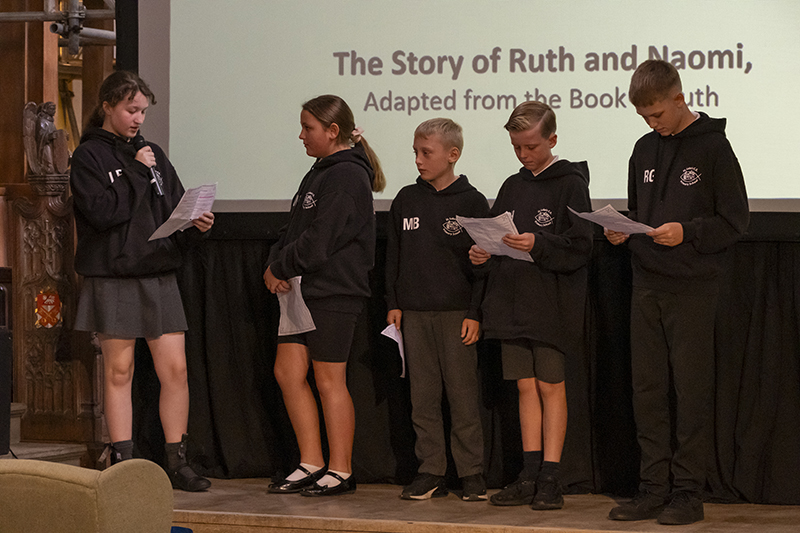 The Cathedral's annual Year 6 Leavers' Service brought together Year 6 pupils and staff from local Church of England primary schools, in celebration and thanksgiving, as the Year 6 pupils reflected on their time at primary school and looked forward to starting new schools in September. The theme for the 2023 service was "Friendship".
The service was led by the Revd Ned Lunn, Canon for Intercultural Mission and the Arts, with prayers written and presented by pupils from Shipley CofE Primary School and a dramatised Bible reading performed by children from St. Luke's CofE Primary School. It also featured music from the Zephaniah Trust and the Bradford Cathedral music department, and even included a magic show by Simon Dennis, the Cathedral's Director of Finance.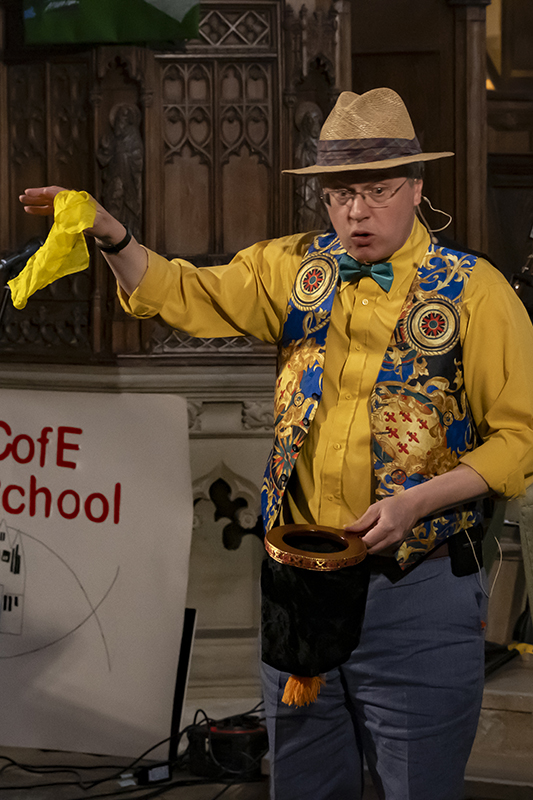 The Cathedral was also decorated with hands that were designed and created by the pupils who had attended, and many who were unable to make it, all giving powerful messages about the power of friendship.
Maggie Myers, Director of Education and Visitors, said:
"It was wonderful to welcome so many pupils and staff from our Church of England primary schools to the Cathedral to celebrate together the special time they've had at primary school and to reflect on what is to come.
"We were sorry that a number of schools had to pull out, and that we had to cancel the afternoon service, because of public sector industrial action, but were delighted that so many still managed to come to the morning service, and the Cathedral was once again filled with Year 6 children.
"It is always a highlight of the year for us."
The Bradford Cathedral Year 6 Leavers' Service always takes place on the first Thursday in July, with the next service taking place on July 4th 2024. For more information, please e-mail education@bradfordcathedral.org.