Bradford Cathedral is hosting a special Pop-up Café until Saturday 2nd September, selling a range of hot and cold drinks, cakes and made-to-order food.
The Pop-up Café is open five days a week – Mondays, Tuesdays, Wednesdays, Fridays and Saturdays – from 11am to 2pm – with occasional specials available; made-to-order sandwiches and paninis; and cream teas.
Ali and Andy Bowerman were the co-founders of Vicars Café Bistro in Saltaire, and will be bringing back favourites from this time including their delicious home-made soup and their famous carrot cake!
The Pop-up Café is run by Ali Bowerman and a team of Cathedral volunteers.
In-keeping with the Cathedral's commitments, locally-sourced produce will be used, and the tea and coffee will be Fairtrade, as will many of the ingredients used in the product range.
Details of the menu can be found by visiting the Bradford Cathedral website, with more information – including the specials – revealed on the Cathedral's social media.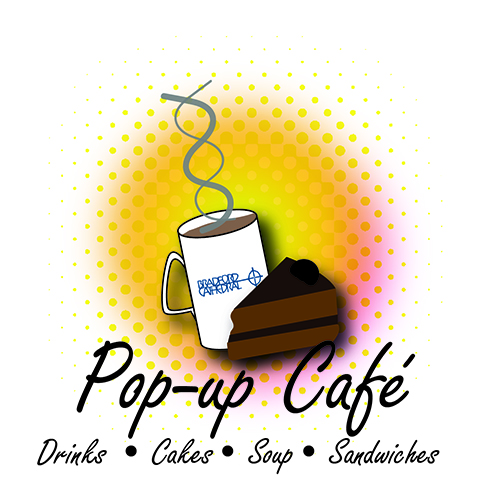 The Very Revd Andy Bowerman, Dean of Bradford, says:
"It's been an exciting few weeks planning the Pop-up Café and we're delighted that the opening date is almost upon us.
"Already we've had visitors this week asking about when we're starting so we hope this will be a welcome addition for those visiting Bradford Cathedral, with something to eat and drink the perfect way to wrap up a visit to this beautiful space.
"We'd like to invite you to the Cathedral this Summer break to discover more about our history, find some time for prayer and reflection, and to explore our amazing windows and monuments. And then you can round it off with a slice of our delicious home-made cakes."
"Our team of staff and volunteers are looking forward to showcasing our famous Bradford hospitality this August. We hope to see you soon!"
The Bradford Cathedral Pop-up Café is open from Wednesday 2nd August until Saturday 2nd September every Monday, Tuesday, Wednesday, Friday and Saturday from 11am – 2pm. You can find out more – including a menu and any changes to the standard opening times – at bradfordcathedral.org.uk/cafe.