Chaplains
There are seven clergy, licensed by the Bishop, to minister at the Cathedral. Alongside the three Clergy who live in Cathedral Close, the following four 'retired' clergy offer important pastoral and liturgical ministries on a voluntary basis.
Please find details about our Cathedral Chaplains below.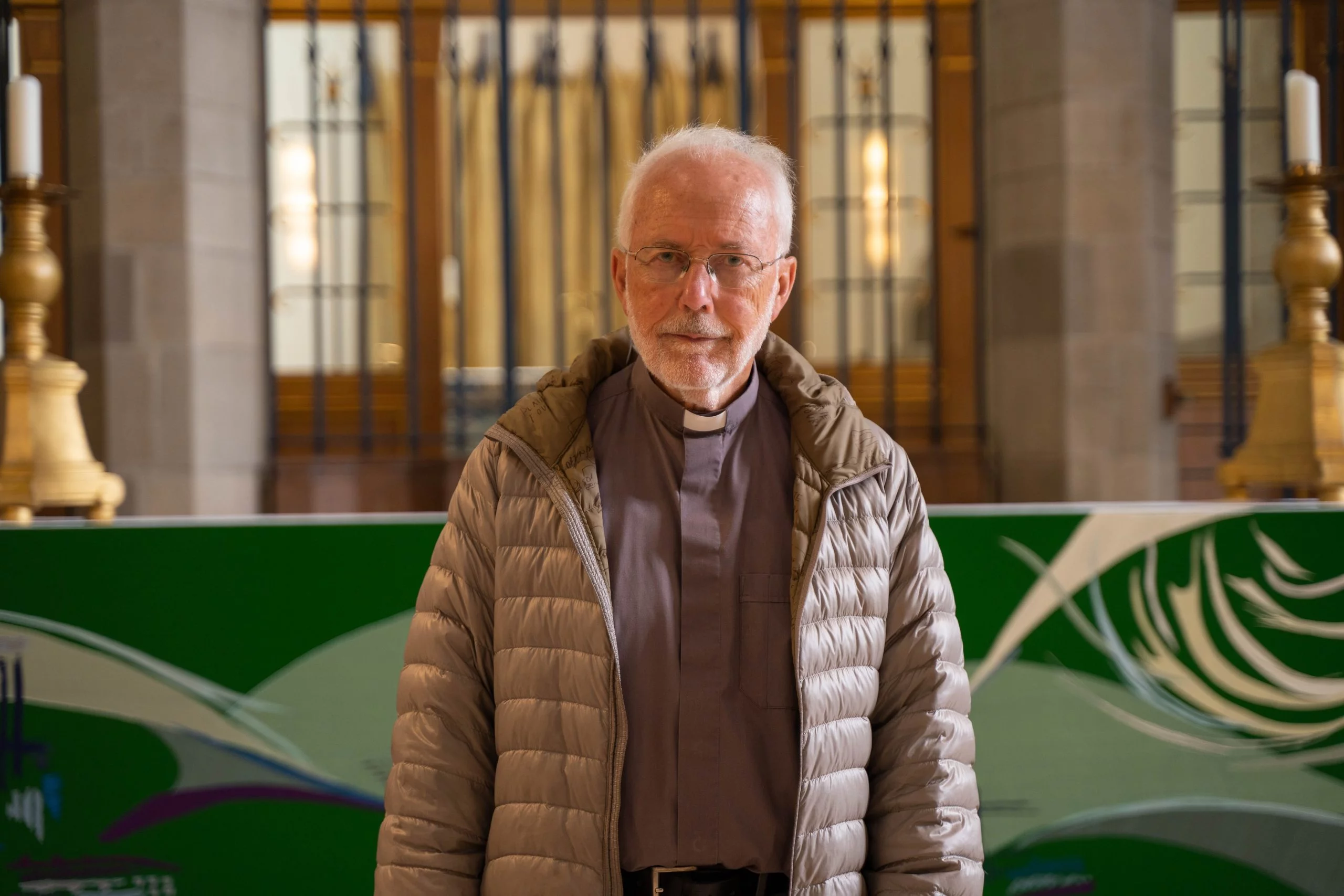 Revd Canon Rod Anderson
E-mail: rod.anderson@bradfordcathedral.org
Coming from a background of physics and a love of science, Rod moved to England from New Zealand at 24, spending three years in Nottingham and then three in Oxford where he trained for the ministry. He was encouraged by friends in New Zealand to join the ministry, but didn't feel he had matured enough until he moved to England and began to, in his words, "grow up".
In 1973, Rod became curate of Bradford Cathedral, then curate in Allerton. He then went on to become Vicar of Cottingley for some time, and then Heaton. Along the way he has served as a University Chaplain, and now has spent four years serving as chaplain at Bradford Cathedral.
Rod used his scientific background to do extensive excavation and mapping work on the 1991 Census to produce the deprivation figures for Urban Priority Areas on which all applications to the Church Urban Fund were based. He was also a tutor in Christian Tradition (Church History) to trainee readers for seventeen years.
His wife Pat (who was one of the congregation in 1973) is part of the flower team. Rod tells us: "In retirement, I'm glad to be part of the Cathedral team once again with old friends and new."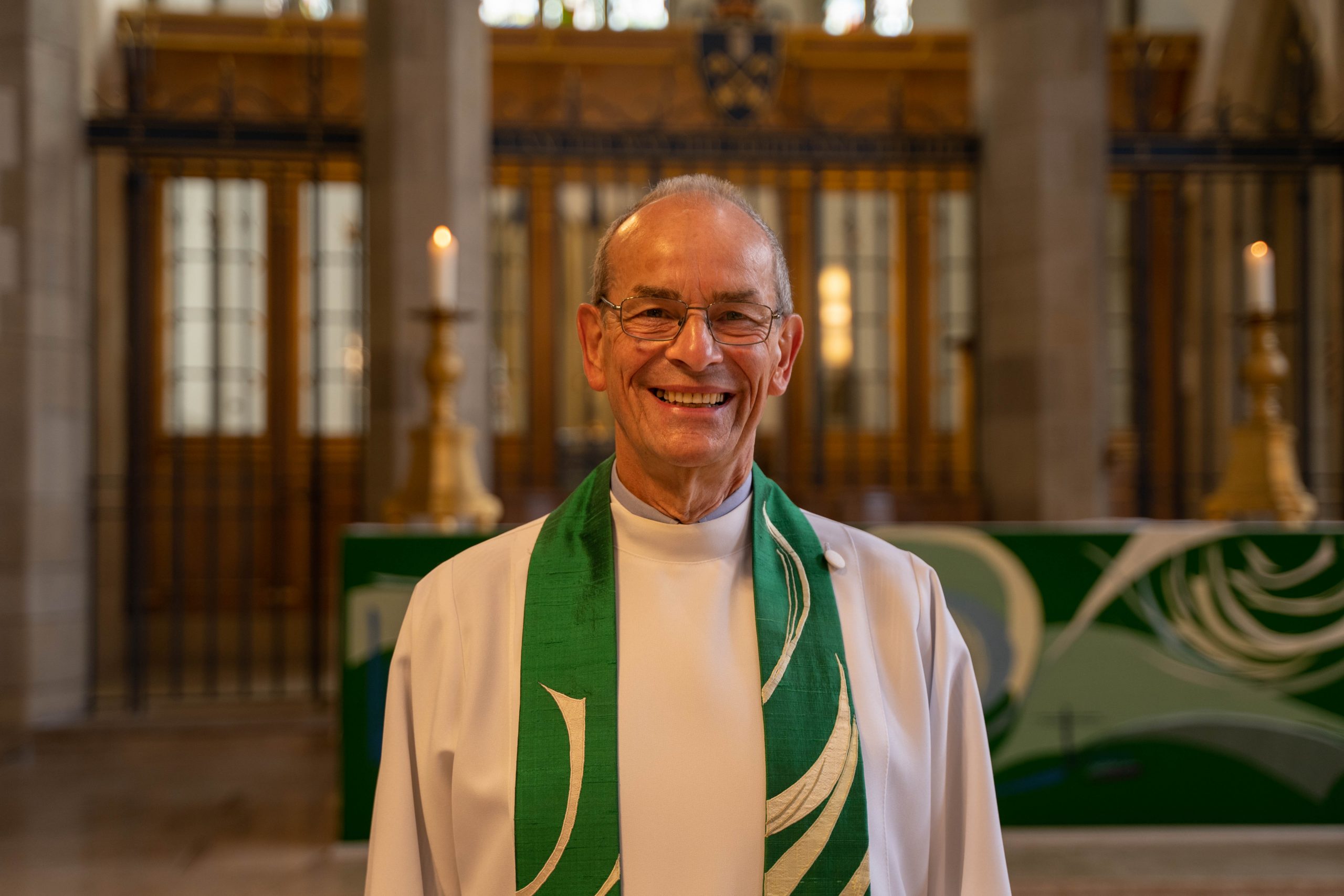 Revd Paul Booth
E-mail: paul.booth@bradfordcathedral.org
Paul became an Honorary Chaplain at Bradford Cathedral 11 years ago, after he and his wife, Linda, began worshipping there. He came to Bradford as a Deacon in 1979, and served as a parish priest for 18 years in the Diocese. After an early retirement, Paul was involved in the training and pastoral care of Lay Readers. He also became a spiritual director, a ministry in which he is still involved.
Paul often leads the early communion service on a Wednesday morning, and then heads to the nearby Rooftop Café with the congregation for breakfast. He also occasionally preaches and helps out with the Sunday services.
"It's great to be a part of the Cathedral community. I feel like I'm still able to offer something as a priest even in retirement which is good, and I enjoy being part of the team of Staff and Chaplains".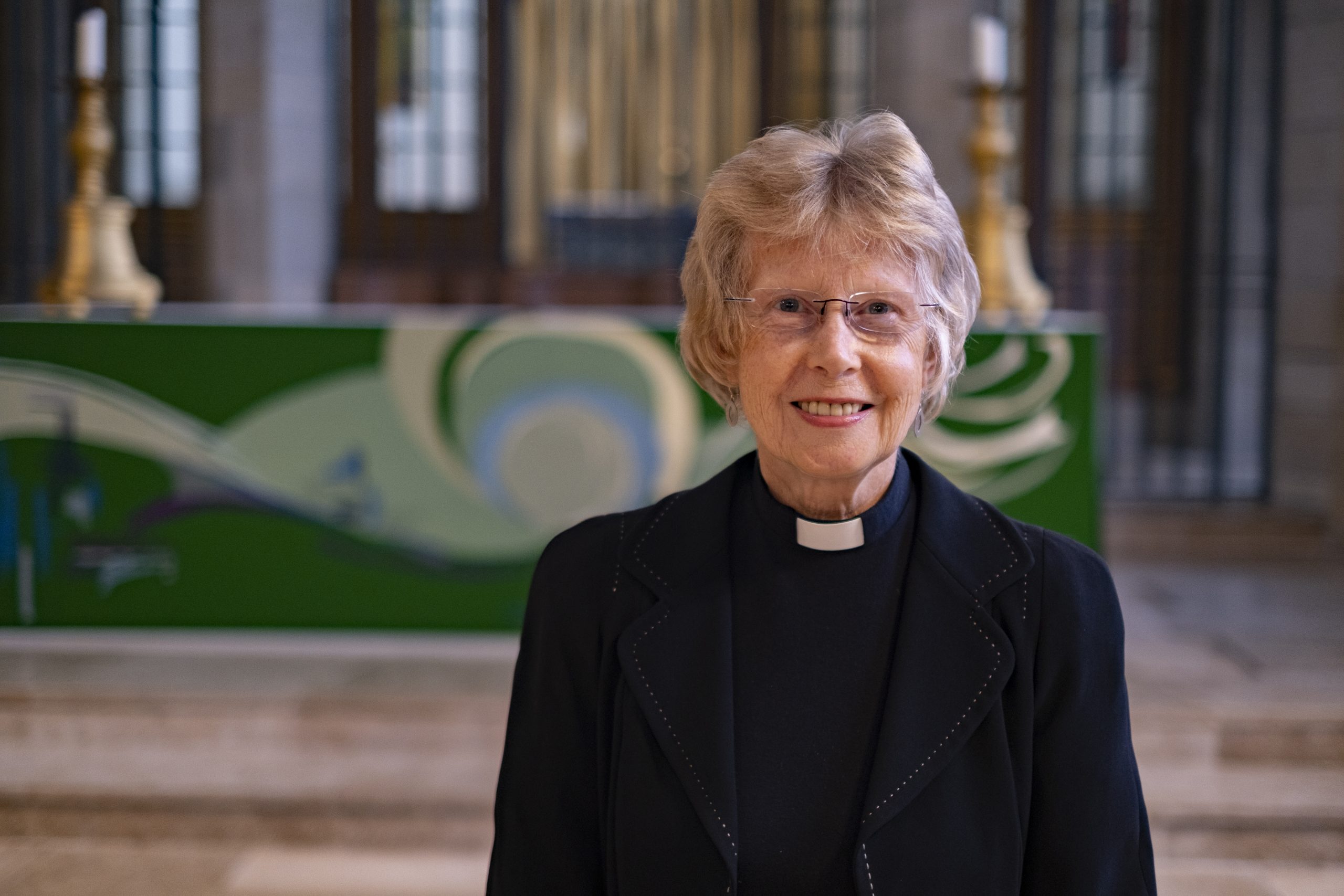 Revd Helen Lealman
E-mail: helen.lealman@bradfordcathedral.org 
Helen has lived in Shipley for 40 years. Prior to that, she lived in a variety of places, including Uganda and Scotland. She attended St. Peter's Church in Shipley, where she became Church Warden and a Lay Reader. In 2005 Helen was ordained and served her curacy at St. John's, Ben Rhydding and St. James, Bolton Road. For six years she was Assistant Priest at St. Paul's Church, Shipley.
Helen comes from a nursing background and was a counsellor for over thirty years, working in a wide variety of settings, including having her own independent practice, which offered supervision to counsellors. In 2003 she set up the diocesan counselling service for clergy and their families, before retiring from both this and parish work in 2016.
Helen became a chaplain at Bradford Cathedral the following year.
Away from her Cathedral work, she is a self-taught potter, loves gardening, and going walking in the Dales.
"It's always been a great privilege to be here: taking part, getting to know people, and encouraging others. What I most value about being a Chaplain is having an active role in the liturgy, helping foster a sense of belonging amongst the congregation and welcoming newcomers. "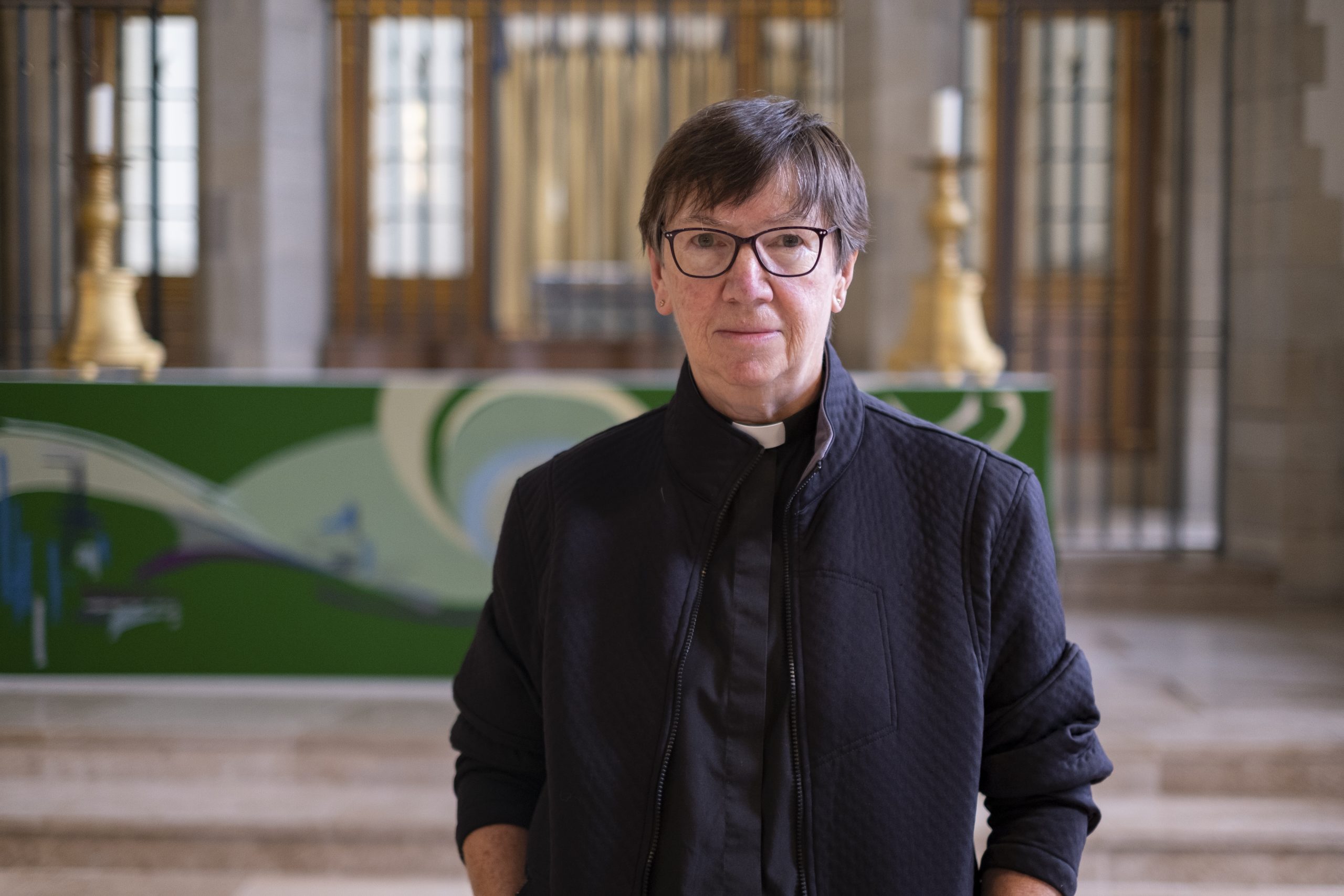 Revd Canon Myra Shackley
E-mail: myra.shackley@bradfordcathedral.org
Myra is an archaeologist by training, with a specialty in the management of World Heritage sites, mainly in the Developing World. After ordination in 1999, she moved from her curacy at Ordsall, North Notts, to become Priest Vicar at the Cathedral of the Blessed Virgin Mary, Southwell Minster, which she did alongside her role of Professor of Heritage Management at Nottingham Business School.
Myra remained at Southwell for five years and then looked after four riverside parishes based at North Muskham on the River Trent for a couple of years as NS Priest-in-Charge. She ran parish and university jobs in tandem until retiring from the university in 2009 and moving to Yorkshire, where she was House-for-Duty priest looking after four parishes based at Spofforth, near Harrogate. During that time Myra also served as a member of the Chapter of Ripon Cathedral. After seven happy years there she retired in 2015 and moved to Shipley.
Myra was licensed as a chaplain to Bradford cathedral in 2017.
"I enjoy the diversity and friendliness of the congregation and especially value the opportunity to preach and preside at the eucharist."
Outside of her chaplaincy work, Myra is a keen gardener and a beekeeper, which she has done for more than 15 years.
"I'm gradually moving away from managed beekeeping to more bee-friendly methods and experimenting with different types of beehives. I oppose the use of chemicals (whether in gardening or beekeeping) and have a small allotment where I grow soft fruit and a large range of bee-friendly plants. It delights me that Bradford is an eco cathedral and I hope to contribute to that policy in future years."