Following Sunday's Festival of Remembrance, you can continue to mark the occasion throughout the week at Bradford Cathedral.
Explore the Cathedral this week
You can explore the Cathedral this week to discover many related monuments and items in the Cathedral, from our displays of standards in the East End or those hanging in the South Transept, to our World War I Memorial Window. Scan the QR codes around the Cathedral using your mobile device to find out more.
We also have a range of theme flowers displays around the cathedral, as well as soldiers are part of 'There But Not There':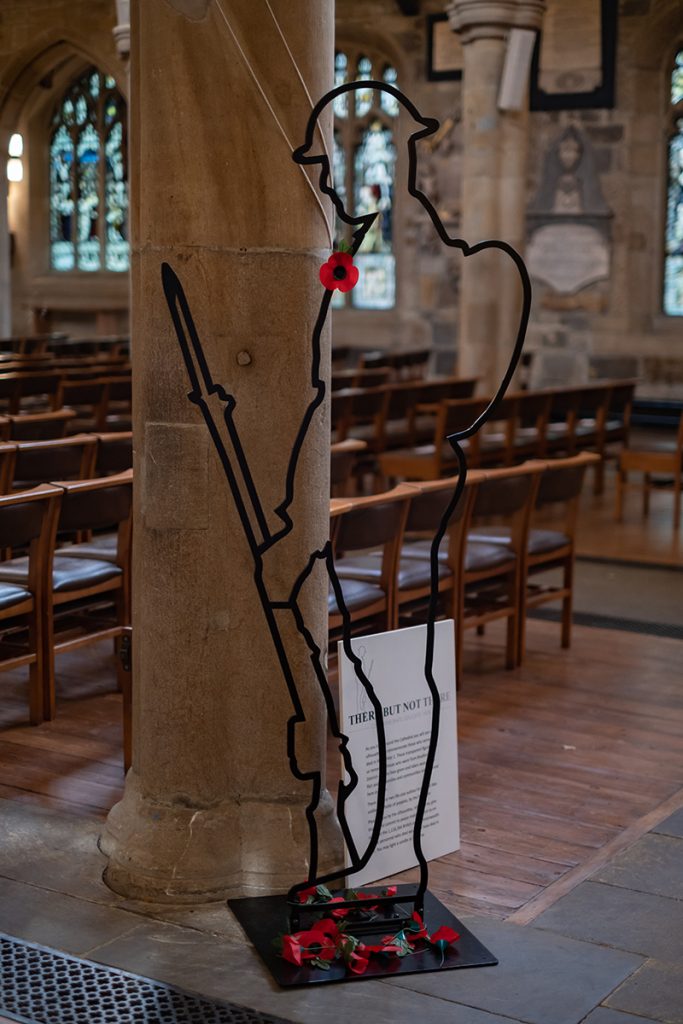 "As you look around the Cathedral you will see some silhouettes to commemorate those who served and died in World War I. The transparent figures – and the two life-size outline soldiers – help us remember those who went from Bradford and District – all the lives given and taken away in conflict and the families and communities who suffered here at home.
"We invite you to pause by the silhouettes, reflect, pray, give thanks, and commit to peace-making action to ensure that the 1,118,264 British and Commonwealth service personnel who died would not have died in vain. You may light a candle as you pray."
As part of our Remembrance Week activities, you can also read more about the church and chaplains during the war in our banner display in the South Aisle.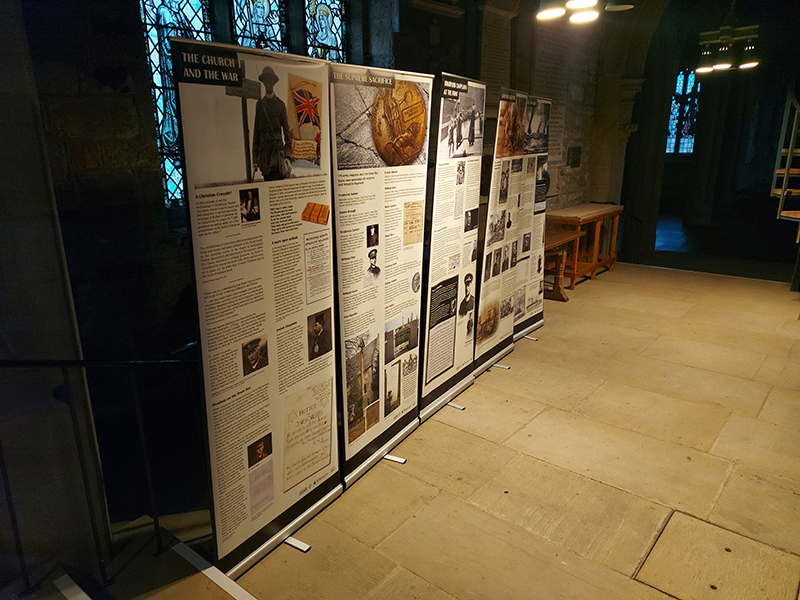 Digital Schools Resources
You can find out more about Remembrance and Peace in our digital schools resources.
Online Children's Space
Why not have a go at our special Remembrance craft activity?
Other videos
Other services
This week you can join us at the World War I window at 11am on Friday 11th November to mark a two minute's silence or come to our Remembrance Sunday service at 10:30am on Sunday. The Very Revd Andy Bowerman, Dean of Bradford, will also be at the service at the Bradford Cenotaph on Friday at 11am.
If you missed the Festival of Remembrance you can listen back to it on Premier Christian Radio on Sunday 11th November at 1pm.