On the 31st October we marked the anniversary of when the Sanctuary, Lady Chapel and the Chapel of the Holy Spirit were consecrated by the then Archbishop of York in 1963. This extension of the Cathedral was famously designed by Sir Edward Maufe.
In response to our Facebook post Neil Crossley got in touch with an interesting story connected to the works.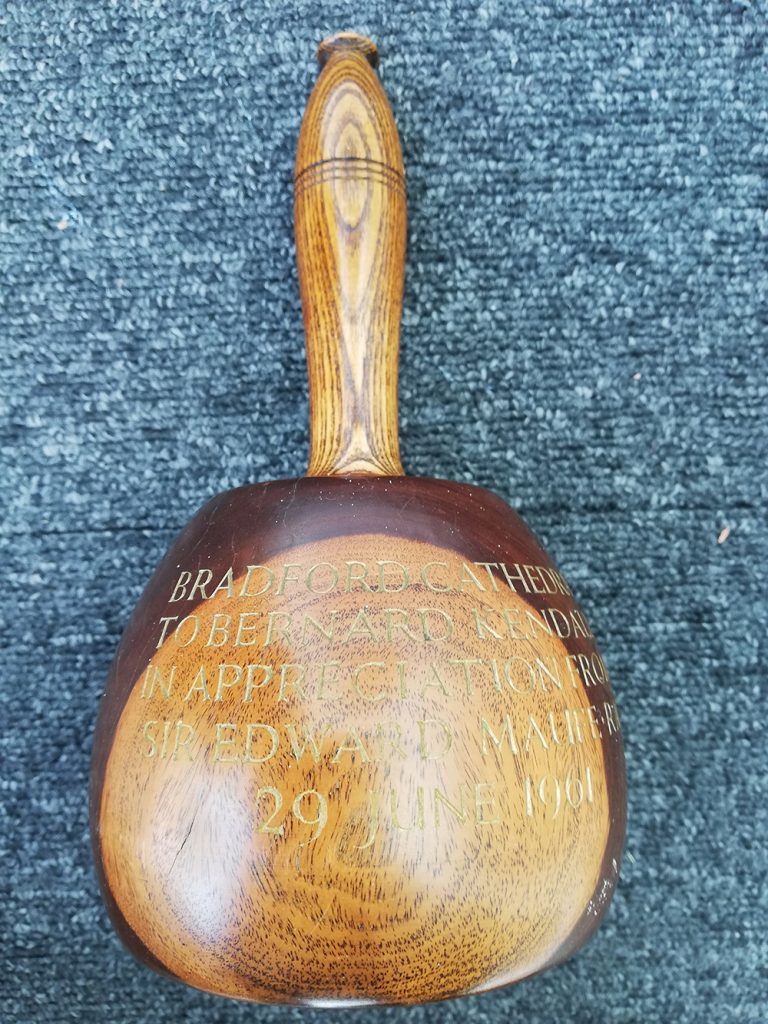 "My grandfather Bernard Kendall worked on the Cathedral and was presented with a mallet by Sir Edward Maufe," he said, posting a photo of the mallet which is shown here.
The mallet is engraved with the words 'Bradford Cathedral – to Bernard Kendall – in appreciation from Sir Edward Maufe RA – 29 June 1961'.
Maufe also sent an accompanying letter on the 23rd October of the same year, which read:
'I am sorry that it has taken so long to get the engraving done on the Mallet which I wish to give you, but I was very keen to get Mr Philip Pophem, the Head of the Silversmithing at the Royal College of Art to engrave the lettering, and he has not been able to do until now.
"However, Mr Layfield is kindly taking it up to give to you tomorrow, and I very much hope that you will like it.
"I think you will agree that the lettering is very beautifully done, though it is unfortunate that there is so much varied colouring in the wood work.
"Beside the appreciation stated on the Mallet, I would very much like again to thank you for all your fine work in helping us so ably with the building at Bradford Cathedral."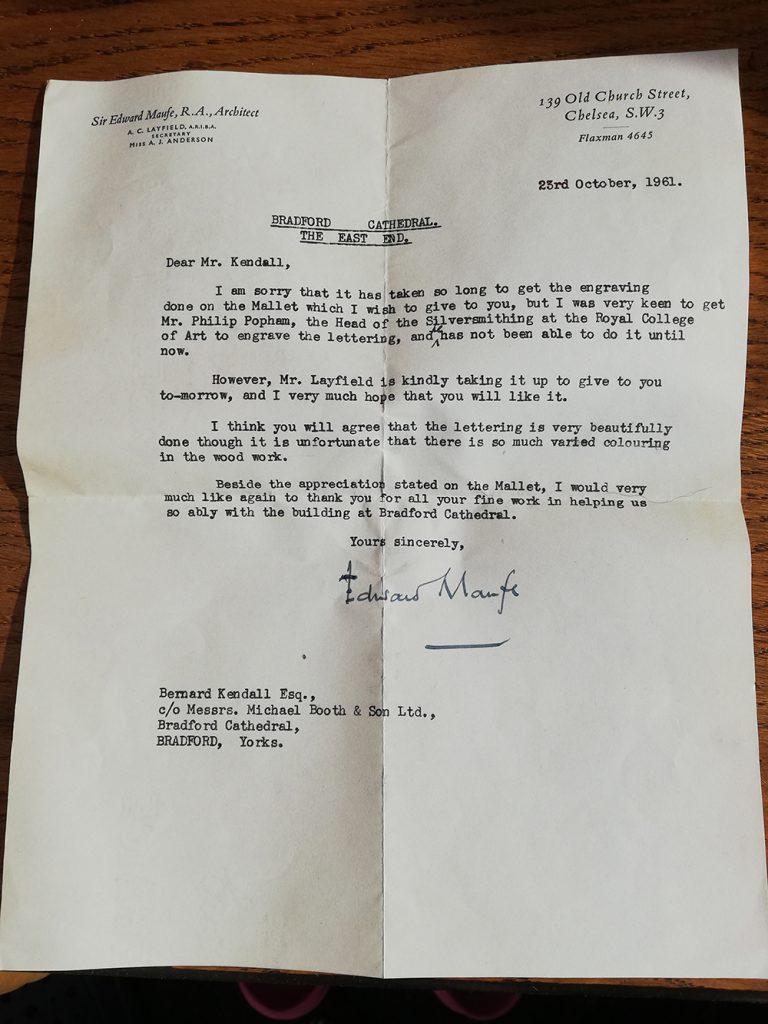 Neil expanded on the story:
"My grandfather worked for Booths who I believe carried out a great deal of work on the Cathedral extension and surrounding accommodation. He was a stone mason and site manager / clerk of works.
"I recall my mother saying some of the work involved exhumation of a number of graves – which they were uncomfortable doing.
"She said that after the alterations were complete Princess Margaret visited and my grandparents were among the people who met her.
"Sir Edward was very pleased to work with my grandfather, hence the engraved mallet which had been used by the Archbishop."
Neil's mother provided some history to the mallet in a handwritten letter:
"[It was] used by the Archbishop of Canterbury, Dr Fisher, to lay the foundation stone for the Bradford Cathedral extensions when Dr Coggan, the present Archbishop of Canterbury, was Bishop of Bradford."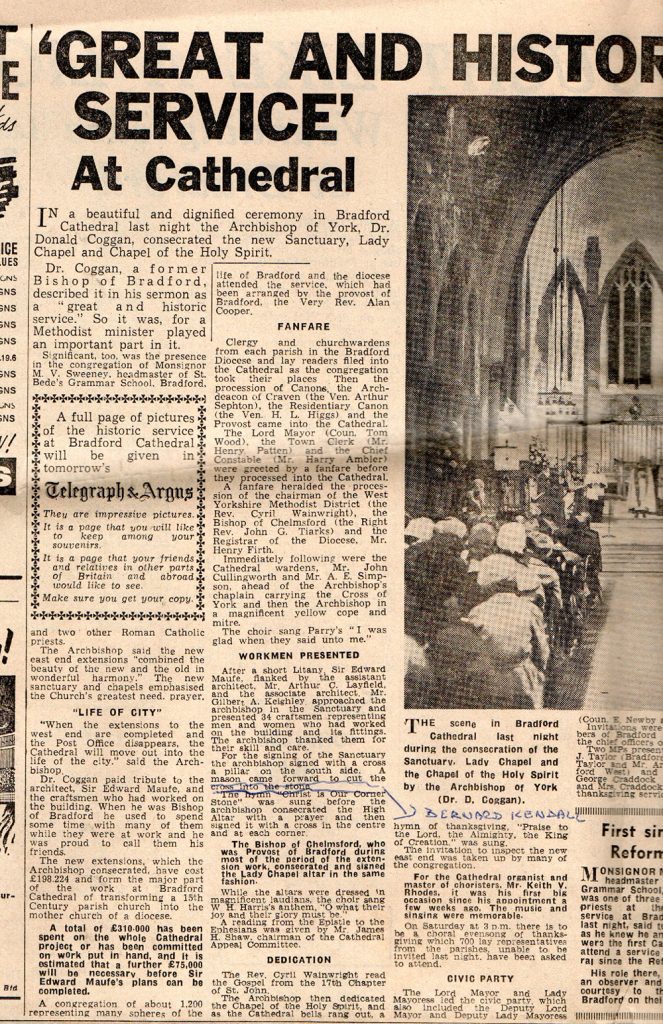 Thank you to Neil for sharing this amazing piece of the Cathedral's history, with the photos, and we hope to explore more about this in our archives.
If you have a story about Bradford Cathedral that you'd like to share, please get in touch with us by e-mail. Articles from the Telegraph and Argus used with permission.